Esports Ecosystem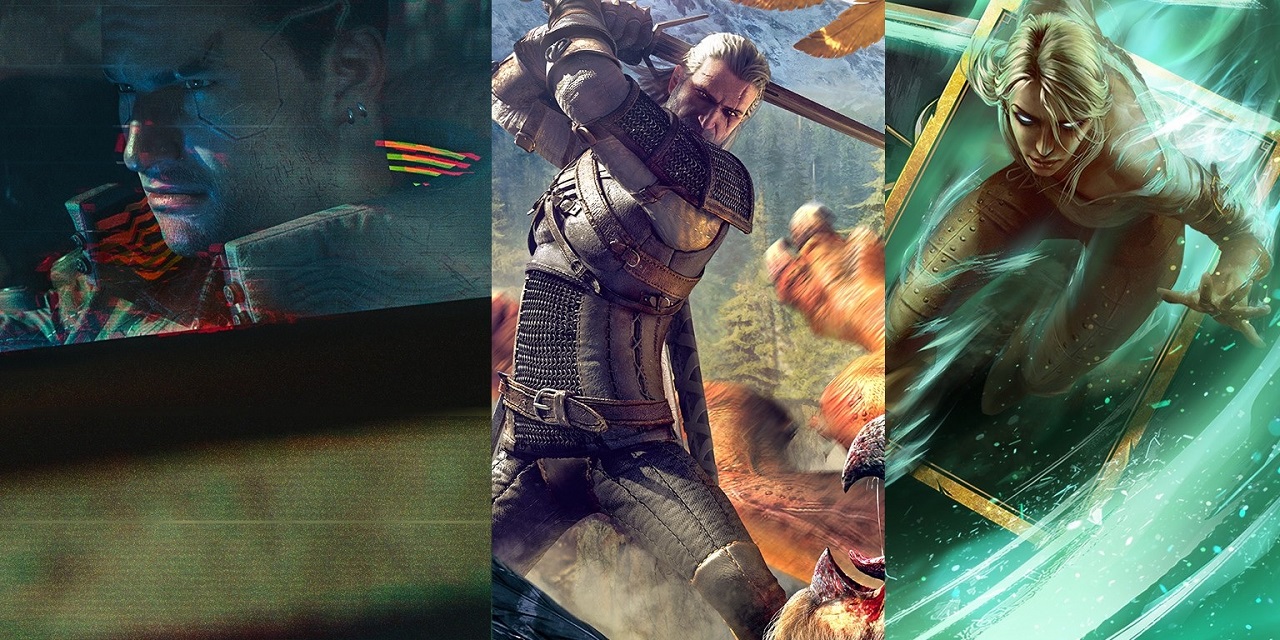 Game buatan Indonesia, Retrogade Arena diluncurkan di Nintendo Switch
Toge Productions mengumumkan program baru mereka untuk mendukung developer asal Asia Tenggara. Sementara itu, Retrogade Arena buatan developer Indonesia diluncurkan untuk Nintendo Switch. Dan dua mantan developer Call of Duty membuat studio game baru yang akan mengembangkan game eksklusif untuk PlayStation.
Toge Production Luncurkan Program Pendanaan untuk Developer Asia Tenggara
Minggu lalu, Toge Productions memperkenalkan Toge Game Fund Initiative. Program tersebut ditujukan untuk membantu developer asal Asia Tenggara. Melalui program ini, developer bisa mengajukan proposal untuk membuat sebuah game pada Toge. Jika game itu dianggap menarik, maka Toge akan memberikan dana hingga US$10 ribu untuk pengembangan game tersebut. Tak hanya uang, Toge juga akan memberikan akses pada mentor, konsultasi, dan manajemen proyek pada sang developer.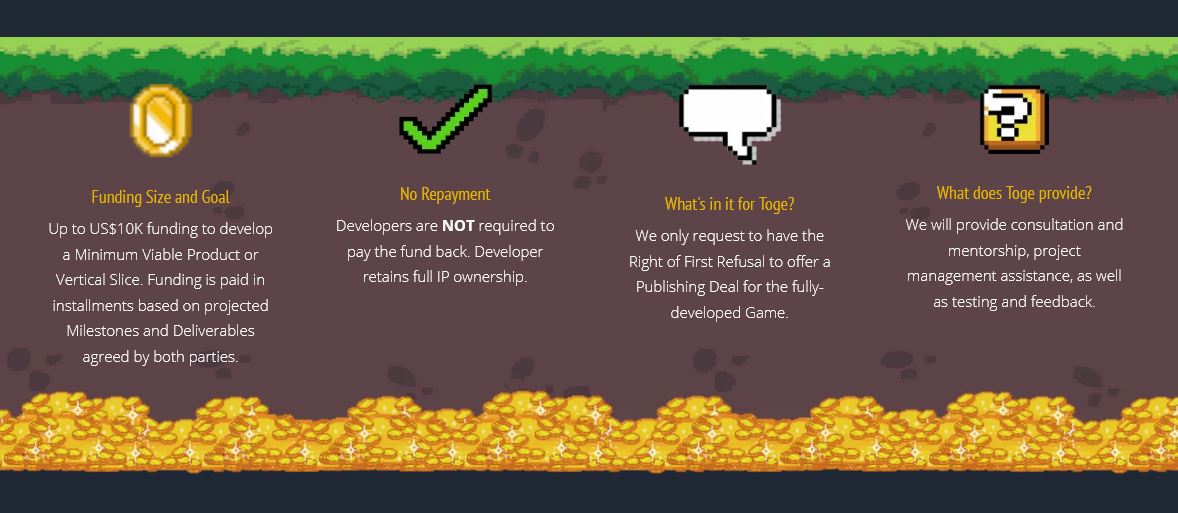 Menariknya, hak atas Intellectual Property (IP) dari game yang dibuat tetap dipegang oleh developer sepenuhnya. Sebagai ganti dari semua yang Toge berikan, mereka hanya meminta Right of First Refusal. Jadi, Toge mendapatkan hak untuk menjadi pihak pertama yang menawarkan diri untuk menjadi publisher dari game yang developer sudah buat, menurut laporan GamesIndustry.
Mantan Developer Call of Duty Buat Studio Game, Deviation Games
Dua mantan developer Call of Duty, Dave Anthony dan Jason Blundell, membuat studio baru, bernama Deviation Games. Studio tersebut diperkenalkan dalam Summer Game Fest Kickoff. Dalam proyek pertama mereka, Deviation Games akan bekerja sama dengan Sony. Walau Deviation tidak memberikan informasi detail tentang game yang akan mereka buat, kemungkinan besar, game pertama mereka akan diluncurkan secara eksklusif untuk PlayStation. Bermarkas di Los Angeles, Amerika Serikat, Deviation memiliki tim yang berisi lebih dari 100 orang, lapor GamesRadar.
Retrograde Arena Buatan Studio Indonesia Diluncurkan untuk Nintendo Switch
Retrogade Arena kini bisa dimainkan di Nintendo Switch secara gratis. Game top-down twin-stick shooter tersebut dibuat oleh developer Indonesia, Freemergency dan dirilis oleh Neon Doctrine. Pada awalnya, game itu diluncurkan di Steam pada tahun lalu, menurut laporan IGN. Dalam game ini, Anda bisa menggunakan berbagai senjata — mulai dari sniper sampai machine gun — untuk mendorong musuh ke tembok dan membunuhnya. Retrogade Arena bisa dimainkan oleh hingga enam orang. Di Twitter, CEO Neon Doctrine, Iain Garner mengatakan bahwa game ini telah diunduh sebanyak 32 ribu kali pada hari peluncuran.
CD Projekt Red Akui Data Internal Mereka Telah Disebar Online
CD Projekt Red menjadi korban dari serangan ransomware pada Februari 2021. Minggu lalu, mereka mengaku bahwa data internal mereka yang tercuri telah diunggah ke internet. Mereka percaya, informasi internal yang bocor mencakup data akan pekerja dan mantan karyawan mereka. Selain itu, para hackers juga berhasil mendapatkan source code dari beberapa game CD Projekt Red, termasuk Cyberpunk 2077 dan versi The Witcher 3 yang tidak pernah dirilis. Para hackers juga mengancam, mereka akan membocorkan data CD Projekt Red terkait HR, investor, keuangan, dan lain sebagainya, lapor Engadget.
Selain mengakui bahwa data internal mereka telah bocor, CD Projekt Red juga menjelaskan langkah yang mereka ambil untuk meningkatkan keamanan perusahaan. Mereka menyebutkan, mereka telah mendesain ulang infrastruktur IT mereka dan menggunakan firewall baru yang dilengkapi dengan fitur anti-malware. Mereka juga menggunakan solusi remote-access baru dan membatasi jumlah akun yang bisa mengakses data perusahaan. Mereka menambahkan, mereka kini bekerja sama dengan perusahaan keamanan siber dan badan penegak hukum, termasuk kepolisian Polandia dan badan regulasi data nasional.
Developer Singapura, Cyomo, Kembangkan Game 2D Action RPG
Studio game asal Singapura, Cyomo, tengah mengembangkan game 2D Action RPG berjudul StoryArcana. Dalam game ini, pemain akan menjadi Clay Quilt, remaja yang masuk ke sekolah sihir berkat program pertukaran pelajar. Pada Senin sampai Jumat, Quilt akan fokus untuk belajar magic spell baru dari para pengajar di Azufelt, Academy of the Arcane. Dan pada akhir pekan, dia akan bisa mengunjungi Noxrose City untuk bertemu dengan orang-orang yang tinggal di sana. Di kota tersebut, para pemain bisa menyelesaikan berbagai quest yang ada untuk mendapatkan komponen sihir dan tongkat serta uang untuk membeli magic item baru, seperti sapu terbang.
Proses pembuatan StoryArcana dimulai pada awal 2019. Ketika itu, Rory Mitchell merupakan satu-satunya developer. Dalam waktu satu tahun, dia berhasil mengumpulkan tim kecil untuk mengembangkan game tersebut. Mereka berhasil membuat demo gratis yang akan diluncurkan pada Steam Next Fest yang digelar pada 16 Juni 2021, seperti yang disebutkan oleh IGN.
From Our Network