Esports Ecosystem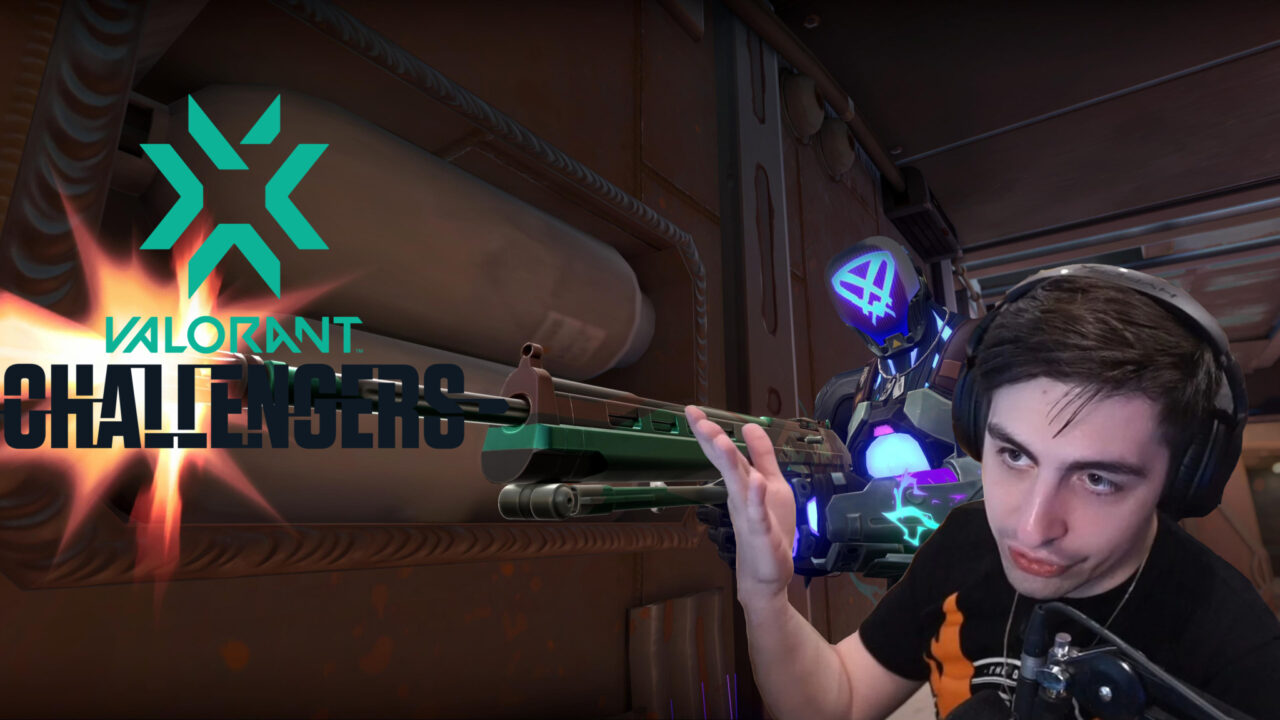 Nama-nama dalam tim Shroud tersebut merupakan pemain dari beberapa game FPS seperti CS:GO, Apex Legends, dan Valorant.
Setelah sebelumnya Shroud dikabarkan akan membuat tim Valorant untuk berpartisipasi dalam turnamen Valorant Championship Tour yang akan datang, kini teka-teki tersebut akhirnya terjawab. Melalui Twitter salah satu pemainnya, yakni Timmy "iiTzTimmy" An, dia mengatakan dirinya siap bertarung dalam kualifikasi turnamen VCT bersama para pemain dari timnya Shroud.
Dengan begitu terkuak sudah pemain-pemain yang akan bertanding bersama mantan pemain Counter Strike: Global Offensive ini. Keempat pemain yang akan bermain bersama Shroud adalah iiTzTimmy, Relyks, Laski, serta ShawnBM. Tim ini nantinya akan menggunakan nama "what's going on" untuk berlaga dalam turnamen Valorant kali ini.
I'll be instalocking jett in the next VCT qualifiers with @shroud@LaskiCS@ShawnBM_ and @RelyksOG! See y'all on the 22nd

— Timmy (@iiTzTimmy) July 19, 2021
Inilah pemain-pemain tim Shroud untuk bertanding dalam babak kualifikasi Valorant Championship Tour:
Michael "Shroud" Grzesiek
Timmy "iiTzTimmy" An
Skyler "Relyks" Weaver
Leonardo "Laski" Arroyo
Shawn "ShawnBM"
Melihat daftar nama-nama pemain dalam timnya Shroud ini patut ditunggu penampilannya. Nama-nama tersebut merupakan pemain-pemain lama dalam beberapa game FPS yang sudah lebih dulu ada. iiTzTimmy merupakan mantan pemain Apex Legends. Sedangkan ShawnBM adalah seorang content creator Valorant. Kemudian ketiga pemain lainnya yakni Shroud, Relyks, dan Laski merupakan mantan pemain profesional CS:GO.
Valorant Championship Tour sendiri merupakan turnamen tingkat regional yang diselenggarakan oleh Riot Games. Turnamen VCT digelar pada beberapa daerah seperti Amerika Utara, Asia Tenggara, Eropa, Amerika Latin, dll. Turnamen ini merupakan babak kualifikasi untuk menentukan peserta dari turnamen VCT 2021: Stage 3 Masters – Berlin yang akan berlangsung pada September 2021 mendatang di Jerman.

Nantinya Shroud dan kawan-kawan akan berjuang dari babak kualifikasi terbuka lebih dahulu. Perjalanan mereka akan dimulai dari tanggal 22 Juli 2021 ini. Pada babak kualifikasi terbuka akan dipilih 4 tim Valorant terbaik untuk melaju ke babak challenger 2. Pada babak challenger 2, 8 tim akan bertanding untuk memperebutkan 4 slot tersisa menuju challenger playoff. Turnamen Challengers Playoffs inilah nantinya yang mempertemukan 8 tim Valorant terbaik di Amerika Utara dan akan memperebutkan 3 slot menuju VCT 2021: Stage 3 Masters – Berlin.

Panjangnya jalan yang nantinya akan ditempuh oleh Shroud ini menimbulkan banyak spekulasi. Apakah nantinya Shroud dan kawan-kawan ini akan benar-benar tampil all-out dan berusaha memenangkan turnamen yang ada. Ataukah mereka hanya bermain for-fun saja dan tidak terlalu mempedulikan hasil yang nantinya mereka raih. Namun, patut diingat juga bahwa tim Amerika Serikat terbaik saat ini, yakni tim Sentinels, berisikan mantan pemain profesional CS:GO sama seperti timnya Shroud.