Gaming News
Para gamer sepertinya harus bersiap hingga akhir tahun.
Selalu muncul setiap tahun namun tetap ditunggu dengan harap-harap cemas. Mungkin itulah yang dirasakan oleh oleh para gamer di seluruh dunia setiap tahunnya terhadap event diskonan Steam Sale.
Namun, kelihatannya para gamer bisa sedikit lega karena tanggal untuk event-event Steam Sale hingga akhir tahun nanti telah bocor ke publik. Informasi tersebut awalnya muncul melalui website SteamDB.
Dalam postingannya, SteamDB mengumumkan bahwa Valve masih memiliki 5 event lagi. Dua event perayaan yaitu Steam Next Fest pada 1-7 Oktober mendatang yang merupakan perayaan dari game-game indie yang akan datang. Sedangkan yang kedua adalah Steam Tabletop Fest pada 21-25 Oktober. Event ini merupakan festival yang berfokus pada game-gameRole Playing atau RPG.
Dates for the upcoming Steam Halloween, Autumn, and Winter sales have leaked.

View them here: https://t.co/FINTCW7BV2

— Steam Database (@SteamDB) August 13, 2021
Sedangkan untuk event diskonan, Steam ternyata masih memiliki 3 event sale hingga akhir tahun. Halloween Sale akan digelar pada 28 Oktober hingga 1 November, yang mayoritas akan berisi game-game bertema horor dan diikuti dengan Autumn Sale pada 24 – 30 November yang diadakan bersamaan dengan perayaan Black Friday dan Cyber Monday. Dalam sale ini, para gamer juga mulai bisa menominasikan game-game favoritnya untuk masuk ke dalam The Steam Awards.
Terakhir, Steam akan mengadakan Winter Sale pada 23 Desember 2021 hingga 6 Januari 2022. Perayaan akhir tahun ini tentunya yang paling ditunggu oleh para gamer di seluruh dunia. Karena pada Winter Sale ini, biasanya game-game mendapatkan diskon yang paling besar.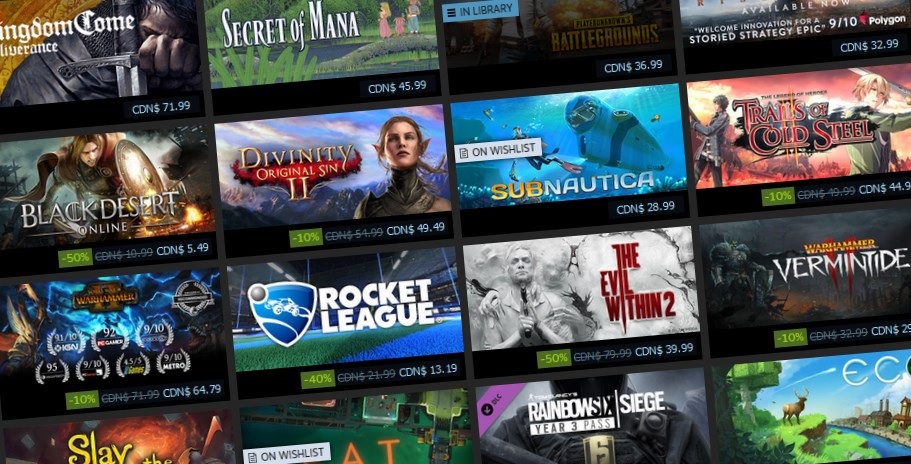 Sebagai catatan, untuk tanggal-tanggal event sale di atas sebenarnya belum dikonfirmasi secara resmi oleh Valve meskipun data ini didapatkan dari Steamworks.
Namun, setidaknya hal ini merupakan informasi yang cukup berguna bagi Anda yang berencana untuk membeli game-game impian dengan harga yang lebih murah. Meskipun seperti yang dikatakan di awal, event sale Steam tetap datang secara tahunan. Bahkan bisa dibilang untuk 3 bulan terakhir akan selalu ada event diskonan di setiap akhir bulan hingga awal bulan.