Esports Ecosystem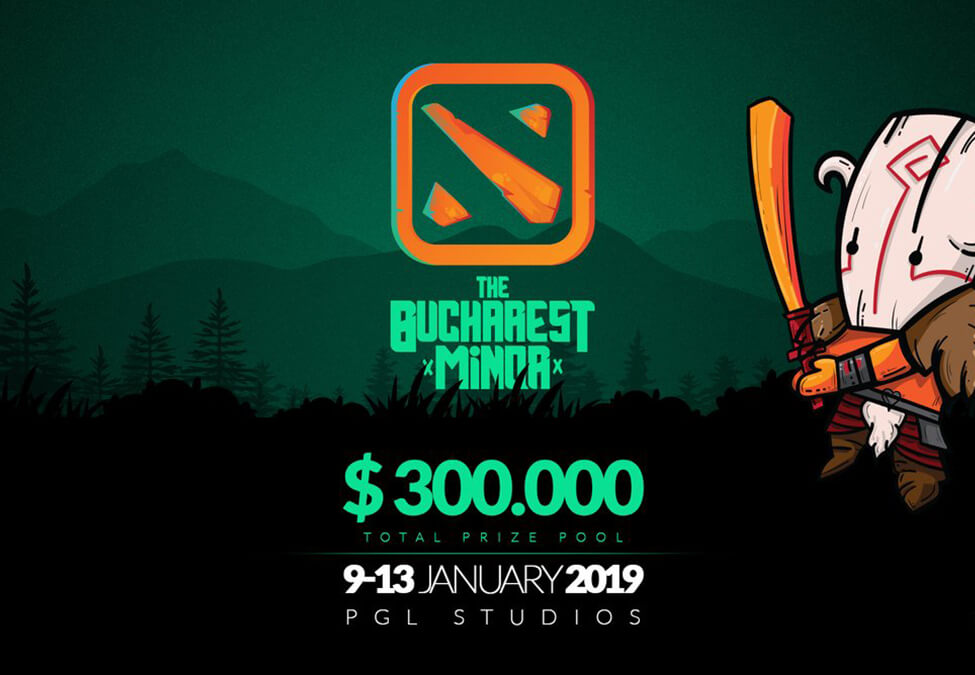 untuk berebut US$300 ribu dan 500 DPC Point
BOOM ID, tim Dota 2 terbaik di Indonesia, akhirnya lolos ke ajang utama The Bucharest Minor setelah menjadi juara di kualifikasi untuk Asia Tenggara. Di kualifikasi Asia Tenggara yang digelar tanggal 3-4 Desember 2018 ini, mereka berhasil mengalahkan sejumlah tim Asia Tenggara termasuk Mineski yang pernah menyabet gelar Major.
Di kualifikasi tersebut, ada 4 tim Asia Tenggara  yang memperebutkan 1 kursi ke ajang Minor yang akan diselenggarakan tanggal 9-13 Januari 2019, di Rumania. Keempat tim tersebut adalah:
BOOM ID (Indonesia) – Direct Invite
Mineski (Filipina) – Direct Invite
Clutch Gamers (Malaysia) – Lolos dari Open Qualifiers
WarriorsGaming.Unity (Malaysia) – Lolos dari Open Qualifiers
Perjalanan BOOM ID sendiri boleh dibilang cukup mulus di kualifikasi ini. Pertama, mereka mengalahkan Clutch Gamers dengan skor 2-0. Mereka kemudian menekuk Mineski, yang menjadi juara di Dota 2 Asia Championship (DAC) 2018, dengan skor 2-0.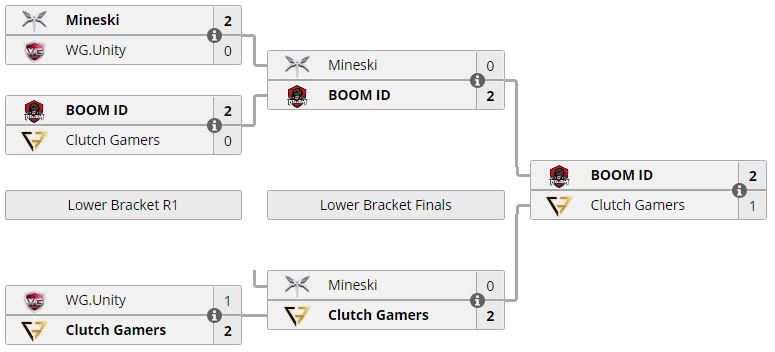 BOOM ID pun menang kembali 2-1 setelah menaklukan Clutch Gamers kembali di partai terakhir, setelah Clutch mengalahkan Mineski dan kembali naik ke Lower Bracket.
Untuk Bucharest Minor nya sendiri, turnamen besutan PGL ini telah menyediakan total hadiah sampai dengan US$300 ribu dan 500 DPC Point untuk The International 2019. Turnamen ini juga merupakan turnamen Minor kedua untuk musim 2018/19. Juara pertama Bucharest Minor, selain akan mendapatkan hadiah US$125 ribu dan 120 DPC Point, juga akan berhak mendapatkan kursi untuk bertanding ke Chongqing Major.
Nantinya, akan ada 8 tim yang berlaga di Bucharest yang semuanya masuk lewat jalur kualifikasi wilayahnya masing-masing. Ada 2 slot untuk masing-masing tim dari Eropa dan Tiongkok dan 1 slot untuk setiap tim dari Amerika Utara, CIS, Asia Tenggara, dan Amerika Latin.
Sampai artikel ini ditulis, baru ada 3 tim (beserta jalur kualifikasinya) yang telah memastikan kursi mereka, yaitu:
OG (dari Eropa)
Keen Gaming (dari Tiongkok)
BOOM ID (dari Asia Tenggara)
Di satu sisi, mungkin memang benar bahwa absennya Fnatic dan TNC Predator (yang mungkin boleh dibilang sebagai 2 tim terbaik di Asia Tenggara saat ini karena sudah lolos ke Chongqing Major lebih dulu) memungkinkan BOOM ID lolos di tingkat regional Asia Tenggara. Namun di sisi lain prestasi ini tetap dapat dibanggakan karena BOOM ID, paling tidak, bisa mengklaim bahwa mereka adalah tim Dota 2 ketiga terbaik di Asia Tenggara.
Kira-kira bagaimana perjalanan kawan-kawan kita dari BOOM ID di Bucharest awal tahun nanti ya?
–
Roster BOOM ID yang lolos ke Bucharest Minor:
Rafli "Mikoto" Fathur
Randy "Dreamocel/Fervian" Sapoetra
Saieful "Fbz" Ilham
Tri "Jhocam" Kuncoro
Alfi "Khezcute" Nelphyana