Esports Ecosystem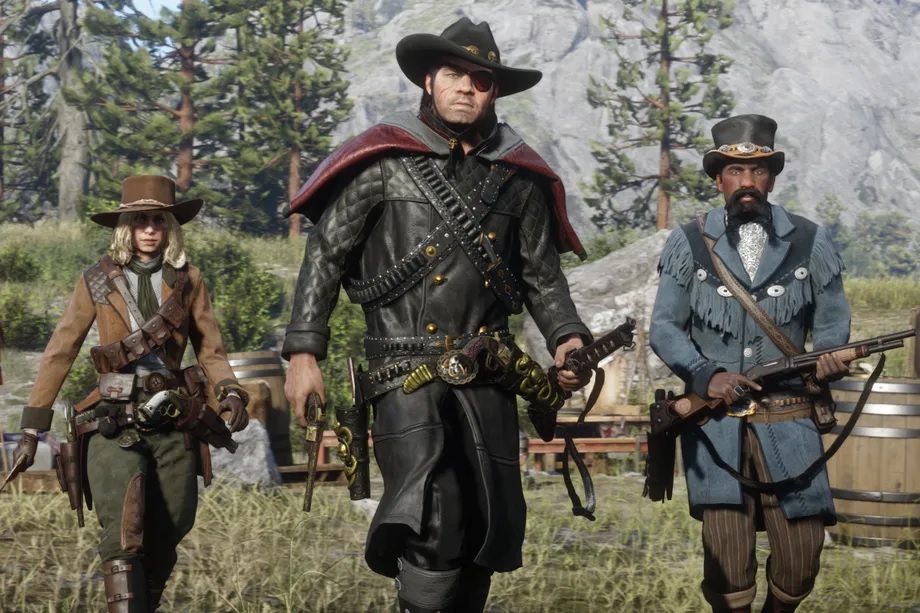 Facebook mengumumkan, jumlah pengguna platform cloud streaming mereka mencapai 1,5 juta per bulan
Take-Two mengumumkan bahwa mereka telah mengakuisisi perusahaan animasi asal Prancis, Dynamixyz, pada minggu lalu. Sementara itu, Sony juga telah mengakuisisi Nixxes Software, perusahaan yang mengkhususkan diri pada game porting PC. Pada minggu lalu, mantan Director Mass Effect juga mengungkap bahwa dia telah membuat studio game baru yang disebut Humanoid Studios.
Take-Two Akuisisi Perusahaan Animasi Dyanmixyz
Take-Two menyatakan bahwa mereka telah mengakuisisi Dynamixyz, perusahaan asal Prancis yang mengkhususkan diri pada animasi wajah. Sayangnya, tidak diketahui berapa nilai akuisisi tersebut. Sebelum ini, kedua perusahaan itu juga telah bekerja sama dalam membuat beberapa game, seperti Red Dead Redemption 2 dan NBA 2K21. Selain itu, Dynamixyz juga pernah menangani Avengers: Endgame dan Love, Death & Robots, seri animasi di Netflix.
Ke depan, Dynamixyz akan beroperasi sebagai divisi dari Take-Two. Mereka akan pada proyek yang tengah dikerjakan oleh Take-Two. Namun, Dynamixyz masih akan tetap dipimpin oleh CEO Gaspard Breton. Dia akan bertanggung jawab pada Scott Belmont, Executive Vice President dan Chief Information Officer dari Take-Two, menurut laporan GamesIndustry.
Sony Akuisisi Nixxes Software
Minggu lalu, Sony mengakuisisi Nixxes Software, perusahaan yang fokus untuk membuat game porting PC. Mengingat Sony memang ingin membawa beberapa game mereka ke PC — termasuk Days Gone dan Horizon: Zero Dawn — maka keputusan mereka untuk mengakuisisi Nixxes masuk akal. Sebelum diakuisisi oleh Sony, Nixxes secara eksklusif untuk membuat porting PC dari game-game Square Enix, seperti Shadow of the Tomb Raider dan Marvel's Avengers, lapor VentureBeat. Selain Nixxes, Sony juga mengakuisisi Housemarque — developer dari Returnal — pada minggu lalu.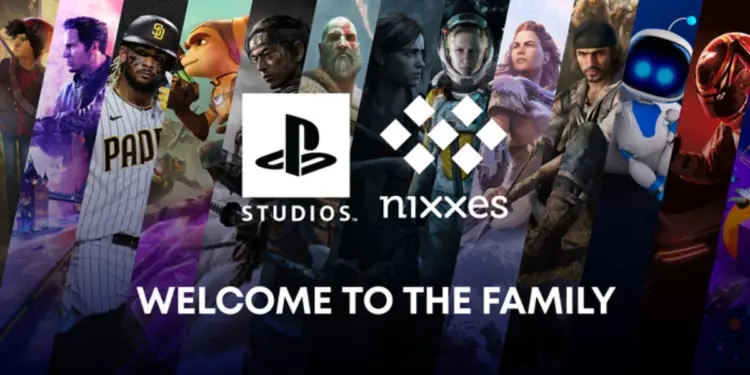 Community Gaming Dapat Kucuran Dana Sebesar US$2,3 Juta
Community Gaming mendapatkan investasi sebesar US$2,3 juta untuk mengotomasi turnamen esports, mulai dari bagian penyelenggaraan turnamen — baik secara online maupun offline, pembayaran peserta, sampai pembagian hadiah untuk pemenang. Ronde investasi ini dipimpin oleh perusahaan blockchain, CoinFund. Beberapa investor lain yang ikut menanamkan modal di Community Gaming juga pernah pernah berinvestasi di bidang cryptocurrency, seperti Dapper Labs, Animoca Brands, Multicoin Capital, 1kx, Warburg Serres, dan Hashed, seperti yang disebutkan oleh VentureBeat. Community Gaming menyebutkan, untuk memudahkan proses pembagian hadiah pada para pemenang, mereka akan menggunakan teknologi blockchain.
Mantan Director Mass Effect Buka Studio Baru
Casey Hudson, mantan General Manager BioWare dan Director Mass Effect, telah mendirikan studio game baru, yang dinamai Humanoid Studios. Dia mengungumumkan hal ini pada 30 Juni 2021, melalui Twitter. Dia akan memimpin Humanoid sebagai CEO. Dalam situs resmi Humanoid, Hudson ditulis sebagai salah satu pendiri dari studio game tersebut. Namun, dia mengakui bahwa dia mendapatkan bantuan dari beberapa koleganya dalam membuat Humanoid. Sayangnya, tidak diketahui siapa saja kolega yang dia maksud.
Today we are announcing a new independent videogame company built to unleash the creative freedom of developers – bringing innovation and artistry to players through an all-new IP.

— Casey Hudson (@CaseyDHudson) June 29, 2021
Saat ini, Humanoid tengah membuka lowongan untuk beberapa posisi penting. Studio itu akan membuka kantor di British Columbia dan Alberta, Kanada. Walau pada awalnya para pekerja bisa bekerja dari rumah karena pandemi, nantinya, para pekerja akan diminta untuk bekerja dari kantor, lapor GamesRadar.
Platform Cloud Streaming Facebook Punya 1,5 Juta Pemain Bulanan
Facebook mengungkap, layanan cloud streaming mereka kini digunakan oleh 1,5 juta orang setiap bulannya. Selain itu, mereka juga mengumumkan, Ubisoft akan menjadi rekan mereka. Hal itu berarti, beberapa game Ubisoft akan tersedia di platform cloud streaming Facebook, seperti Assassin's Creed Rebellion, Hungry Shark Evolution, dan Hungry Dragon. Selain itu, Mighty Quest dan Trials Frontier juga akan ditambahkan ke platform cloud streaming Facebook pada tahun ini. Facebook juga menyebutkan, mereka berencana untuk menambahkan game-game free-to-play di platform mereka. Belum lama ini, mereka memasukkan Roller Coaster Tycoon Touch dari Atari dan Lego Legacy Heroes Unboxed dari Gameloft, menurut laporan GamesIndustry.