Gaming News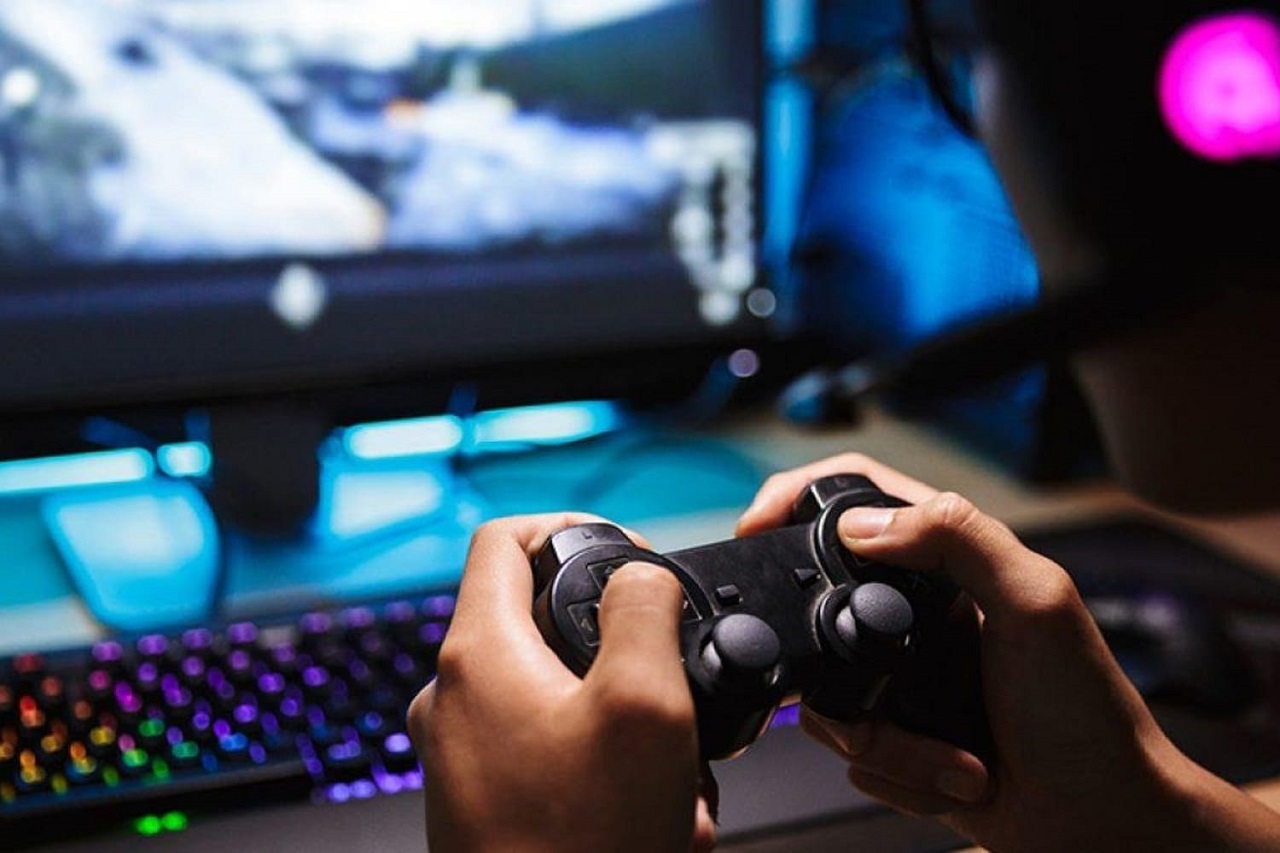 Baik segmen game PC, konsol, maupun mobile mengalami kenaikan
Newzoo memperkirakan, nilai industri gaming global akan mencapai US$159,3 miliar pada 2020, naik 9,3 persen jika dibandingkan dengan tahun lalu. Salah satu alasan mengapa game menjadi semakin diminati adalah pandemi virus corona. Di tengah lockdown dan karantina, banyak orang yang mengisi waktu luangnya dengan bermain game. Selain itu, bermain game bisa menjadi cara bagi seseorang untuk melarikan diri dari kenyataan, walau hanya sementara. Tentu saja, pandemi bukan satu-satunya faktor di balik pertumbuhan industri game pada tahun ini. Alasan lainnya adalah peluncuran konsol next-gen pada akhir tahun 2020.
Pada tahun 2020, ketiga segmen gaming — PC, konsol, dan mobile — mengalami pertumbuhan. Namun, mobile adalah segmen yang mengalami pertumbuhan paling besar, mencapai 13,3 persen. Nilai industri mobile game diperkirakan akan mencapai US$77,2 juta pada tahun ini. Salah satu alasan mengapa mobile game mengalami pertumbuhan terbesar adalah karena mobile game mudah untuk diakses. Untuk memainkan mobile game, Anda hanya memerlukan smartphone, yang dimiliki oleh sekitar dua per lima dari populasi dunia. Tak hanya itu, banyak mobile game yang bisa dimainkan secara gratis.
Alasan lain mengapa mobile game populer adalah mobile game menjadi opsi alternatif bagi orang-orang yang tak lagi bisa bermain game di internet cafe. Terakhir, proses pengembangan mobile game relatif lebih sederhana jika dibandingkan dengan game PC atau konsol. Jadi, kemungkinan proses pengembangan mobile game terdisrupsi akibat COVID-19 lebih kecil. Meskipun begitu, tidak banyak pemain mobile game yang merupakan pemain berbayar. Dari total 2,6 miliar pemain, hanya 38 presen pemain yang rela mengeluarkan uang saat bermain.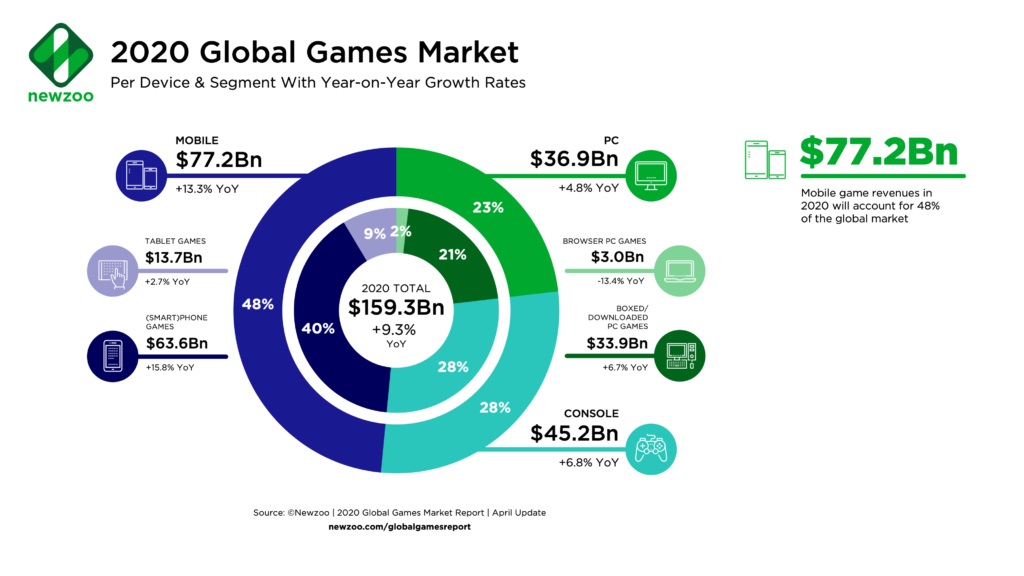 Sementara itu, industri ikonsol akan tumbuh 6,8 persen menjadi US$45,2 miliar. Total pendapatan dan juga interaksi pemain game konsol diperkirakan akan naik dalam jangka pendek berkat pandemi. Namun, dalam jangka panjang, corona akan menyebabkan masalah tersendiri. Pandemi akan menyebabkan masalah terkait distribusi game secara fisik dan mempersulit kolaborasi antar developer game. Semua ini dapat membuat waktu peluncuran game menjadi tertunda. Pada Q2 2020, ada 2 game eksklusif PlayStation 4 — The Last of Us 2 dan Ghost of Tshushima — yang waktu peluncurannya ditunda akibat pandemi. Anda bisa melihat daftar game-game yang peluncurannya harus dimundurkan karena corona di sini.
Didorong oleh 1,3 miliar pemainnya, industri game PC juga tumbuh 4,8 persen, menjadi US$36,9 miliar pada 2020. Alasan utama dari pertumbuhan segmen game PC adalah karena lockdown. Untungnya, ekosistem PC tak lagi menggantungkan diri pada distribusi game secara fisik. Jadi, ini tidak akan menjadi masalah. Sayangnya, itu bukan berarti industri game PC sama sekali tak terpengaruh oleh corona. Ada beberapa game PC yang jadwal peluncurannya harus ditunda karena corona, termasuk Death Stranding.
Sumber header: RedBull