Esports Ecosystem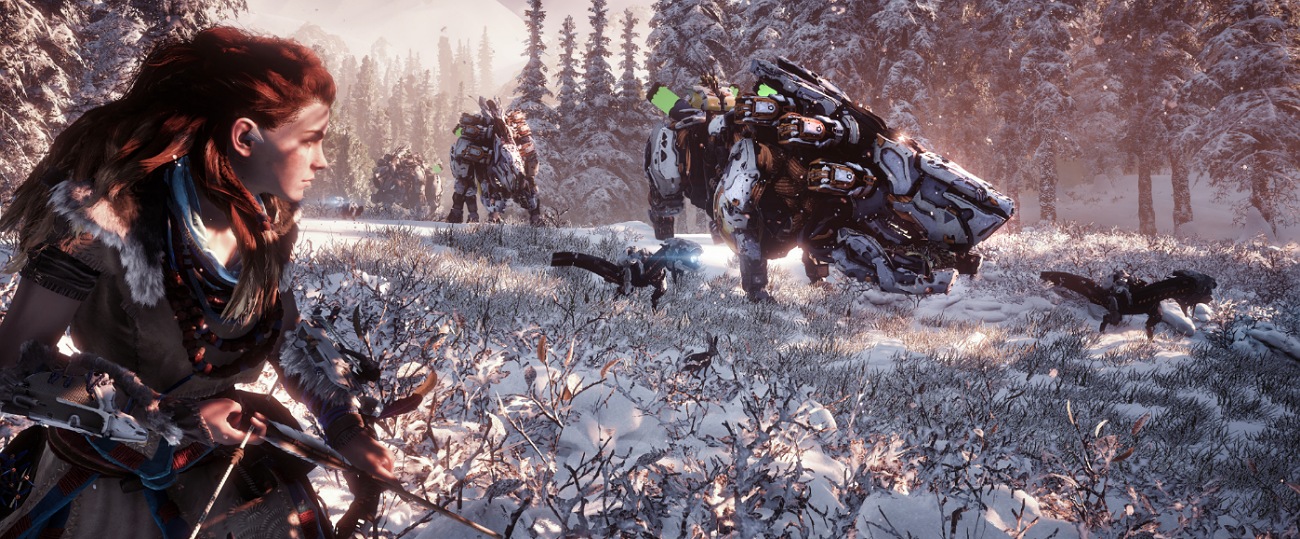 Kabar ini dikonfirmasi langsung oleh Hermen Hulst selaku head of worldwide studios Sony.
Microsoft bisa dikatakan sebagai produsen console pertama yang (pada akhirnya) mempromososikan keterbukaan platform. Tapi hal ini tidak begitu mengherankan mengingat pada dasarnya mereka juga merupakan pemilik Windows – 'rumah' bagi lebih dari satu miliar gamer PC. Menariknya, belakangan Sony pelan-pelan membuntuti langkah Microsoft dan mulai melepas game-game eksklusifnya di PC.
Tak lama setelah membiarkan Quantic Dream merilis deretan permainannya di Windows, dikonfirmasi pula eksistensi versi PC dari remake Final Fantasy VII dan Death Stranding. Menyusul rumor dan spekulasi, pihak Sony sendiri yang mengabarkan agenda peluncuran satu game eksklusif PlayStation 4 kreasi studio first-party Guerrilla Games di Windows: Horizon Zero Dawn. Pengumuman ini dibarengi oleh munculnya laman Horizon Zero Dawn di Steam.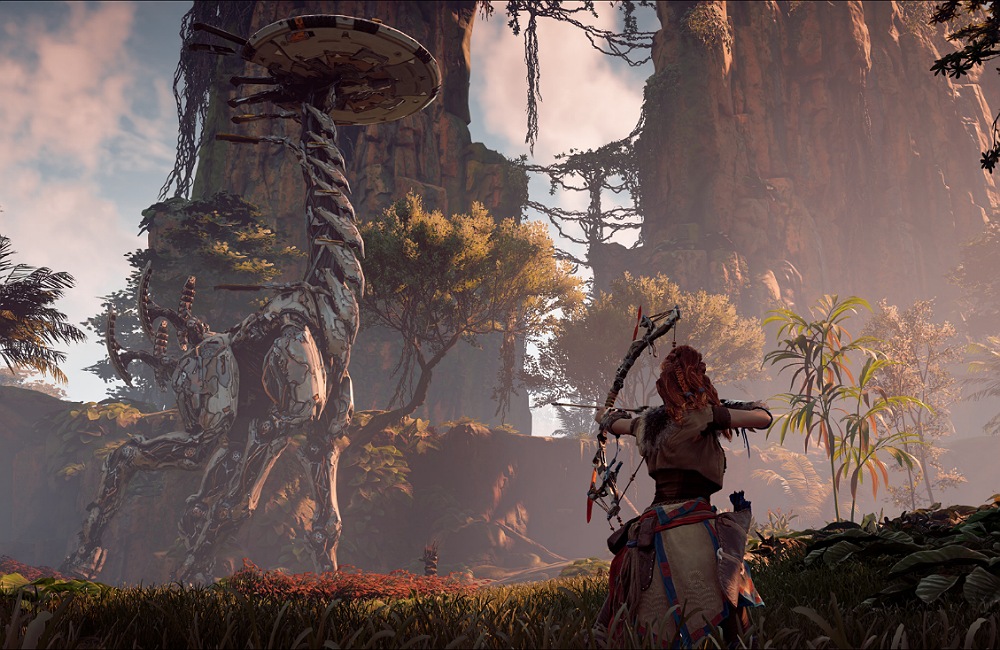 Horizon Zero Dawn rencananya akan mendarat di PC di tahun ini. Developer belum menyingkap secara spesifik jadwal rilisnya, namun sepertinya kita tak perlu menunggu terlalu lama. Menurut keterangan Hermen Hulst selaku head of worldwide studios baru Sony Interactive Entertainment, game dijadwalkan buat dilepas di 'musim panas'. Sebelum menduduki jabatan penting tersebut, Hulst bertanggung jawab sebagai managing director di Guerrilla Games.
Gamer PC akan mendapatkan Horizon Zero Dawn Complete Edition. Melengkapi permainan utama, Complete Edition dibundel bersama expansion pack The Frozen Wilds serta bermacam-macam bonus in-game yang sempat disediakan di PS4 (misalnya Carja, Banuk serta Nora Pack). Sejauh ini, developer masih belum mengungkap detail teknis game – misalnya fitur baru yang mereka bubuhkan di sana serta perbedaan antara edisi PC dan PlayStation 4. Bahkan screenshot di Steam masih menggunakan versi PS4 Pro.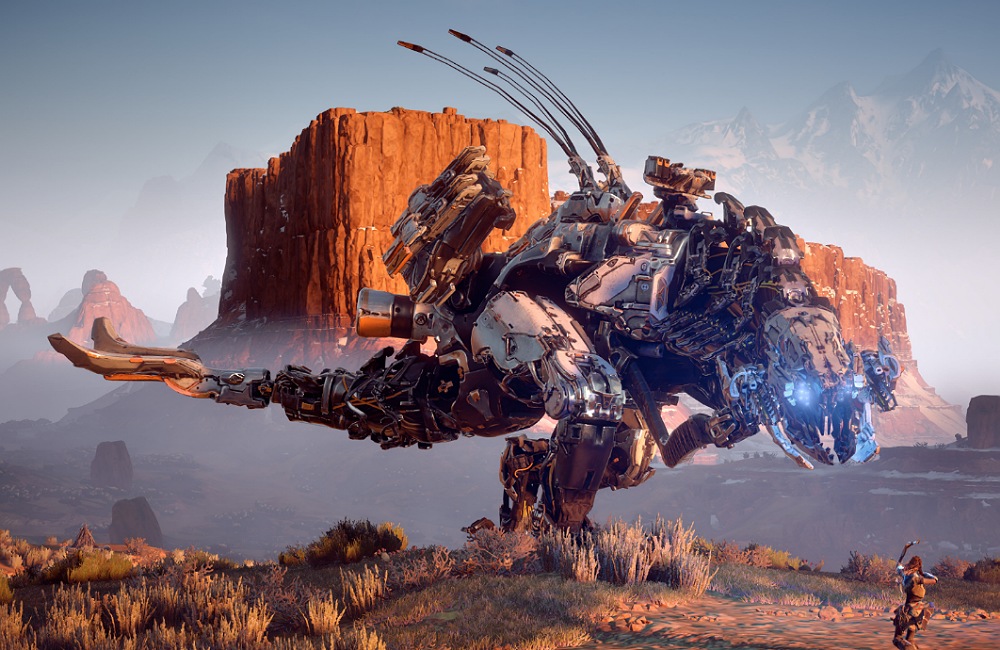 Pengumuman Horizon Zero Dawn versi PC secara langsung oleh Sony mungkin 'mengusik' fans fanatik PlayStation. Bagaimana pun juga, game eksklusif ialah hal yang sangat dibangga-banggakan gamer-nya dan alasan mengapa Sony bisa mengungguli Microsoft dalam penjualan console. Lewat edisi Windows tersebut, perusahaan bermaksud untuk mengenalkan salah satu franchise andalannya ke konsumen yang tak sempat menikmatinya.
Namun Hulst juga menekankan bahwa gamer PlayStation tidak perlu cemas. Tak semua permainan first-party PlayStation 4 akan di-port ke PC. Perusahaan berjanji untuk terus memegang komitmen mereka mendukung hardware dan ekosistem gaming-nya.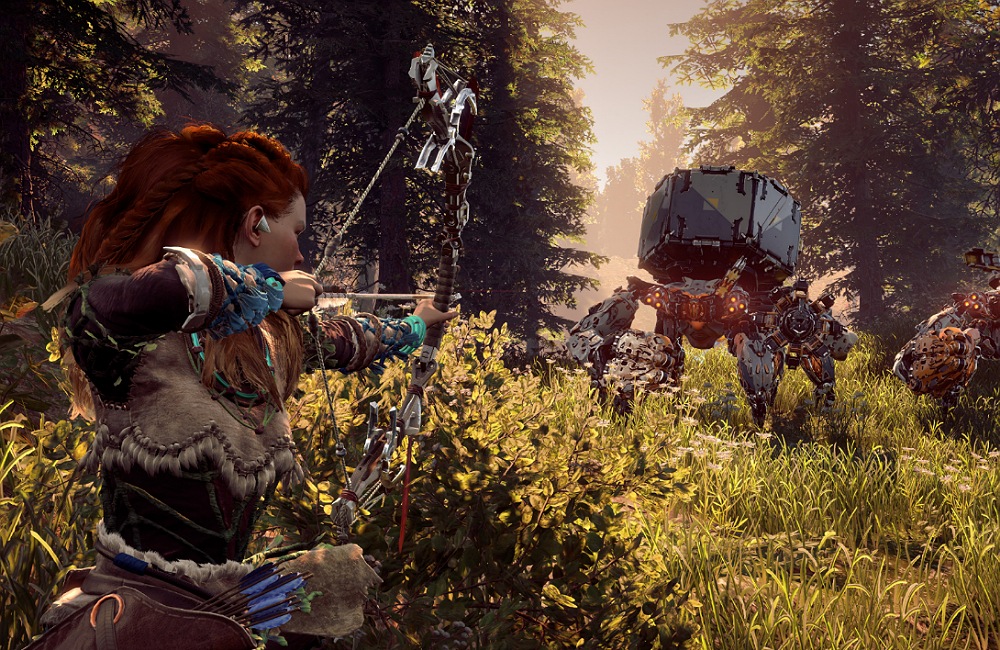 Saya pribadi melihat penyediaan Horizon Zero Dawn di Windows sebagai sebuah langkah strategis. Horizon Zero Dawn adalah game berusia tiga tahun. Alasan mengapa ada pemilik PlayStation 4 yang belum menikmatinya bisa jadi karena masalah anggaran (sudah dialokasikan buat judul lain) atau memang mereka tidak berminat dengan permainan ini. Itu berarti, menghadirkan Horizon Zero Dawn di PC berpotensi untuk menambah jumlah gamer dan fans  franchise tersebut.
From Our Network