Game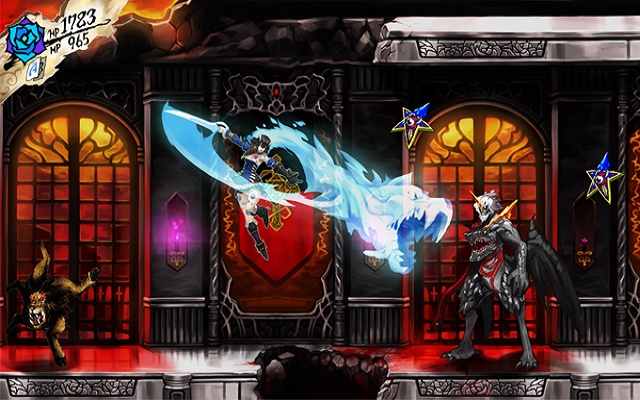 Di ingatan gamer sepuh, Castlevania dan Metroid duduk bersebelahan sebagai game paling legendaris. Seperti kawan lamanya itu, kisah Castlevania sempat dibuat ulang, dimaksudkan agar serasi dengan perkembangan platform modern sembari menarik perhatian generasi baru. Namun bagi para veteran, Castlevania selalu lekat pada penyajian side-scrolling klasik.
Castlevania adalah warisan yang ditinggalkan desainer Koji Igarashi, biasa dipanggil Iga. Berkatnya, tidak kurang dari 14 game Castlevania berhasil diciptakan. Sayang nama Iga belakangan jarang sekali terdengar. Memutuskan untuk menghentikan kesunyian, Igarashi akhirnya meracik IP baru, dan mengungkapnya di situs crowdfunding. Permainan itu ialah Bloodstained: Ritual of the Night.
Layaknya Pillars of Eternity hingga Mighty No. 9, nostalgia dan tokoh desainer kenamaan kembali dimanfaatkan sebagai bahan bakar utama yang mentenagai Bloodstained. Tak berbeda dari Castlevania, permainan mengusung formula 'Igavania'. Maksudnya adalah metode permainan dua dimensi (tepatnya 2.5D) bertempo cepat dengan fitur levelling karakter, upgrade perlengkapan, serta membuka lokasi-lokasi baru seiring berjalannya game.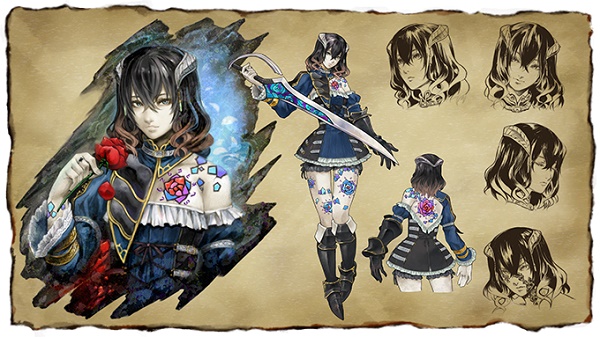 Karena diracik oleh talenta sama, Anda akan menemukan banyak kemiripan antara Bloodstained dan Castlevania. Gothic merupakan tema utama latar belakang cerita. Di Bloodstained, narasi fokus kepada Miriam, gadis yang 'cacat' akibat kutukan seorang ahli alkimia. Perlahan-lahan, kutukan tersebut mengubah kulitnya menjadi kristal. Pemain diajak bertualang dalam kastil berisi iblis-iblis, dipanggil oleh teman lama Miriam.
Info menarik: Perilisan Game Mighty No. 9 Diundur, Konten Dijanjikan Lebih Lengkap
Permainan juga menggunakan banyak elemen role-playing, di mana kita dapat mengumpulkan beragam item penting buat bertahan hidup. Berjelajah, bertarung, menyelesaikan misi akan memberi Anda poin XP dan persenjataan. Kemudian terdapat pula sistem crafting: material dari musuh bisa diolah menjadi perlengkapan atau kemampuan baru.
Diumumkan di Kickstarter belum lama ini, Koji Igarashi dan developer meminta dukungan dana sebanyak US$ 500 ribu buat merampungkan Bloodstained. Hebatnya, dalam waktu singkat mereka sukses mengumpulkan uang US$ 1,66 juta lebih. Kini studio tersebut mengincar target selanjutnya di US$ 1,75 juta, menjanjikan mode Speed Run. Seandainya mencapai US$ 2 juta, akan ada mode Boss Rush. Saya sendiri cukup optimis, apalagi tim masih mempunyai waktu satu bulan sampai periode kampanye berakhir.
Bloodstained: Ritual of the Night rencananya akan tersedia baik dalam versi digital maupun kopi fisik. Game disiapkan untuk platform PC, Mac, Linux, PlayStation 4 dan Xbox One, dijadwalkan siap rilis bulan Maret 2017.
Sumber: Kickstarter.