Esports Ecosystem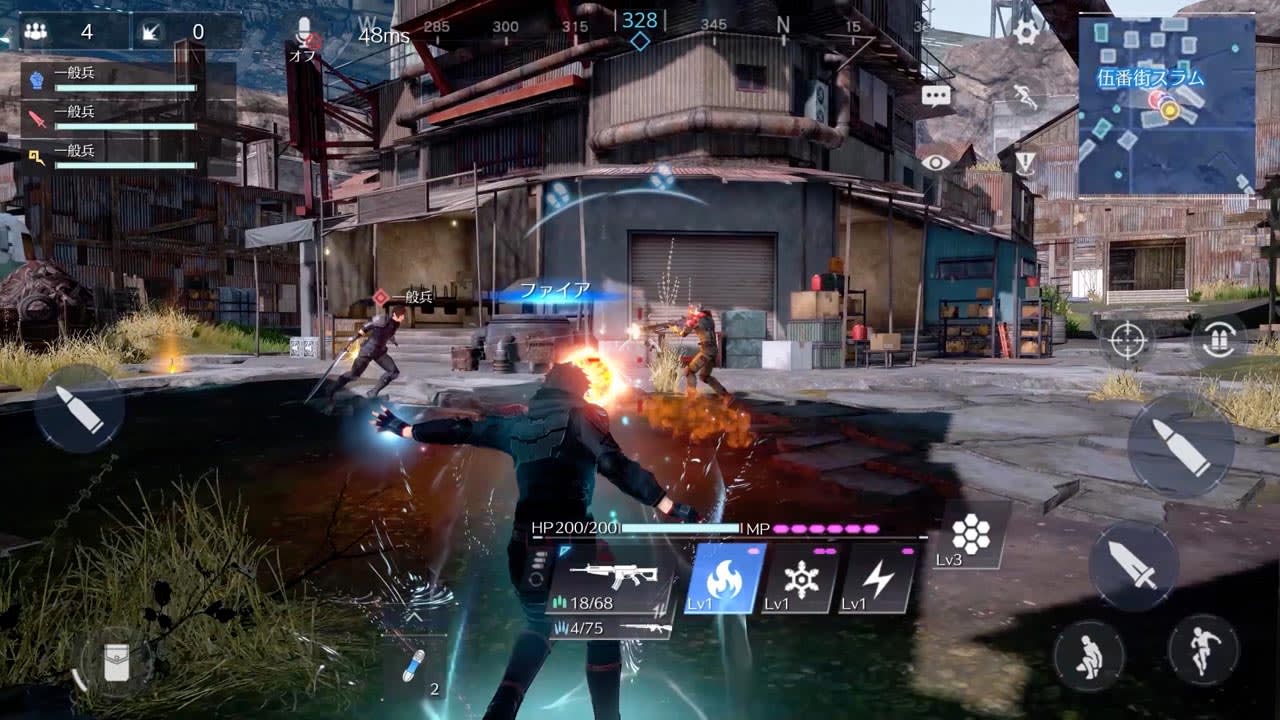 Pemasukan Unity naik 39% dan pemasukan NVIDIA capai US$5 miliar
Minggu lalu, ada beberapa pengumuman menarik di dunia game. Square Enix mengungkap bahwa mereka akan meluncurkan mobile game dari Final Fantasy 7 ber-genrebattle royale. Sementara BioWare memutuskan untuk berhenti mengembangkan Anthem Next agar mereka bisa fokus pada pengembangan game terbaru dari Mass Effect dan Dragon Age.
Square Enix Bakal Rilis Game Battle Royale Final Fantasy 7 di Mobile
Minggu lalu, Square Enix mengumumkan bahwa mereka akan meluncurkan game battle royale dari Final Fantasy 7 di Android dan iOS pada 2021. Game yang berjudul Final Fantasy 7: The First Soldier ini memiliki gameplay serupa dengan game multiplayer shooter lainnya. Hanya saja, di sini, Anda juga akan bisa menggunakan magic spells, summons, serta mengendarai Chocobo, lapor Polygon.
Trailer dari Final Fantasy 7: The First Soldier menunjukkan sedikit cerita dari game itu. Di video itu, diketahui bahwa Shinra Electric Company ingin memperkuat divisi militer mereka. Karena itu, mereka mengadakan program Soldier. Mereka lalu menguji para kandidat melalui First Soldier. Game battle royale ini mengambil setting waktu sebelum Final Fantasy 7.
Gaming dan AI Dorong Pemasukan NVIDIA Jadi US$5 Miliar
NVIDIA mengungkap, pemasukan mereka pada Q4 2020 — yang berakhir pada 31 Januari 2021 — mencapai US$5 miliar, naik 61% dari tahun lalu. Pemasukan NVIDIA ini melebihi perkiraan para analis. Alasan pemasukan NVIDIA tumbuh pesat adalah karena tingginya permintaan akan hardware gaming dan produk AI.
Colette Kress, Chief Financial Officer, NVIDIA menyebutkan, pemasukan NVIDIA dari divisi gaming dan datacenter naik karena masih banyak orang yang harus bekerja dan bersekolah dari rumah. Dia juga mengatakan, GeForce RTX 3600 laku keras di kalangan cryptocurrency miners, lapor VentureBeat.
Fokus ke Dragon Age dan Mass Effect, BioWare Hentikan Pengembangan Anthem Next
BioWare memutuskan untuk menghentikan pengembangan Anthem Next — versi reboot dari Anthem — agar bisa fokus pada Dragon Age dan Mass Effect. Anthem pertama kali dirilis pada Februari 2019. Game multiplayer shooter buatan BioWare itu mendapatkan banyak kritik karena ia memiliki banyak bug. Konten dari game itu juga dianggap kurang. BioWare lalu memberikan beberapa update untuk Anthem dan mengungkap bahwa mereka berencana merombak ulang game itu menjadi Anthem Next.
"Membuat game bukan hal mudah," kata Executive Producer, BioWare, Christian Dailey, seperti dikutip dari VentureBeat. "Kami mengambil keputusan ini dengan berat hati. Ke depan, kami harus fokus untuk membuat game terbaru dari Dragon Age dan Mass Effect dan terus memberikan update yang berkualitsa untuk Star Wars: The Old Republic."
Pemasukan MiHoYo Pada 2020 Hampir Mencapai US$800 Juta
Pemasukan MiHoYo pada 2020 hampir mencapai US$800 juta. Hal ini diungkapkan oleh Co-founder MiHoYo, Cai Haoyu di hadapan alumni Shanghai Jaotong University. Cai mengungkap, pemasukan MiHoYo naik dua kali lipat dari tahun 2019 berkat Genshin Impact. Padahal, game itu baru dirilis pada September 2020, lapor GamesIndustry. Setelah melihat kesuksesan Genshin Impact, MiHoYo juga memutuskan untuk menambah pegawainya. Pada akhir 2020, jumlah pegawai mereka naik 70% menjadi 2.400 orang.
Pemasukan Unity di Q4 2020 Naik 39% dari Tahun 2019
Unity baru saja mengumumkan laporan keuangan untuk Q4 2020 mereka. Selain itu, mereka juga membahas tentang keadaan keuangan mereka selama 2020. Kim Jabal, Chief Financial Officer, Unity mengungkap, pemasukan Unity pada Q4 2020 mencapai US$220,3 juta, naik 39% dari tahun lalu. Sementara pemasukan mereka selama 2020 mencapai sekitar US$950-970 juta, lapor Yahoo.
Unity juga mengungkap, pemasukan dari iklan di mobile game naik 8% pada tahun lalu. Genre game yang pemasukan iklannya naik pesat adalah card game dan trivia game. Genre olahraga menjadi satu-satunya genre game yang pemasukan dari iklannya tidak naik pada 2020. Sementara itu, jumlah game HD — yang Unity definisikan sebagai game untuk PC, macOS, dan platform desktop lainnya — naik 38% pada 2020, menurut laporan GamesIndustry.
From Our Network