Esports Ecosystem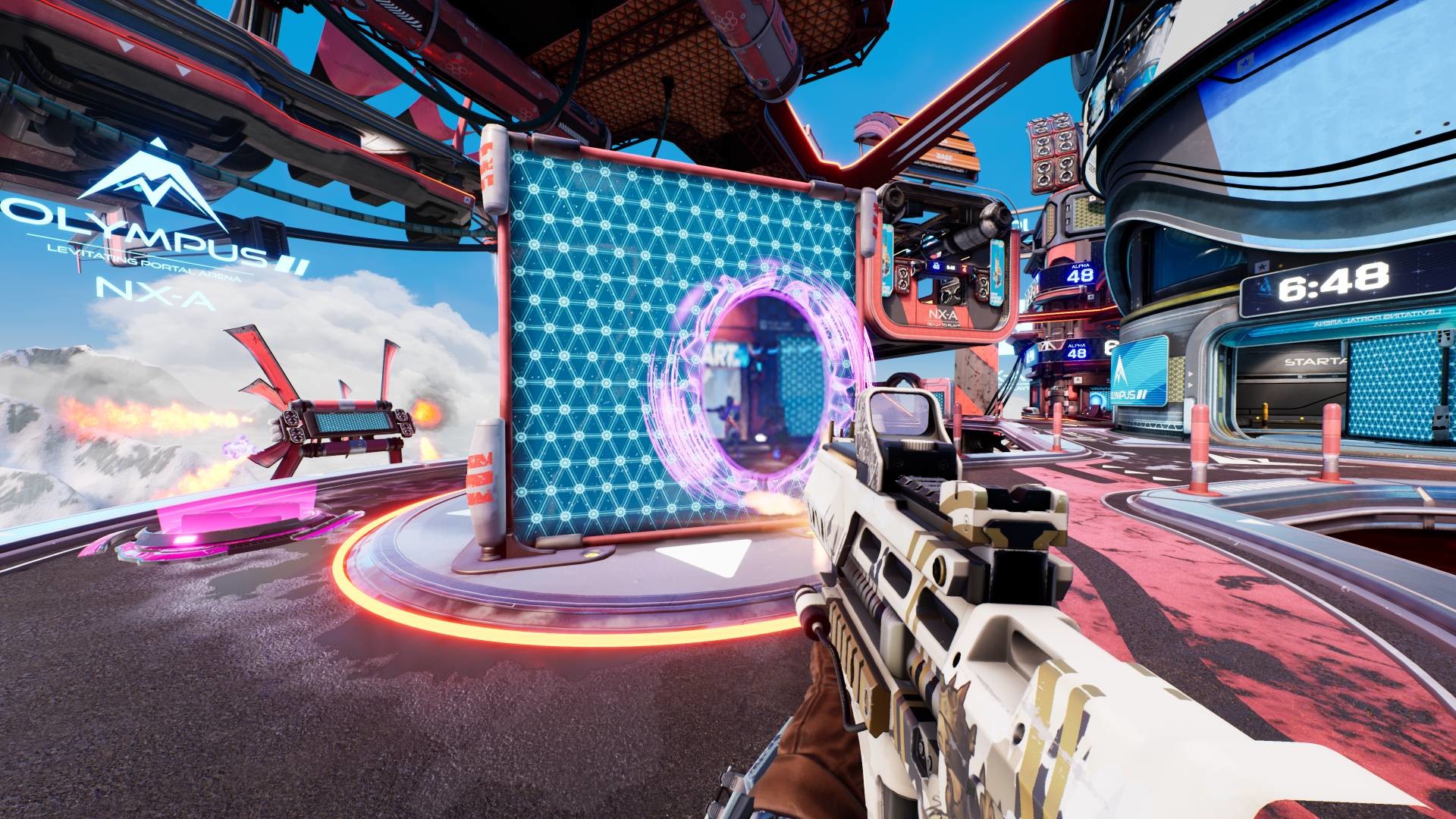 Awalnya, Splitgate dijadwalkan rilis akhir Juli.
Kesuksesan Splitgate membuat sang developer sekaligus publisher, 1047 Games kerepotan. Game shooter hasil blasteran Portal dan Halo yang satu ini awalnya dijadwalkan rilis pada tanggal 27 Juli. Namun, jumlah pemain yang begitu banyak membuat servernya kesulitan menampung semuanya. Karena itulah, sang developer memperpanjang masa open beta untuk meningkatkan kapasitas game mereka sampai waktu yang belum ditentukan.
CEO 1047 Games, Ian Prolux, mengatakan jika game-nya akan tetap berada pada fase open beta tanpa ada batasan; sembari mereka terus memperbesar kapasitas dari game yang telah menembus 10 juta download dalam 30 hari pertama masa open beta. Menurut sang developer, jumlah concurrent player meningkat dari 4 ribu menjadi 175 ribu hanya dalam beberapa pekan.
"Saat melihat masalah terkait skala backend dari game ini, prosesnya jauh lebih kompleks dari sekadar memperbesar kapasitas server. Kami fokus untuk menjaga game-nya tetap stabil buat para pemain dan, melihat kapasitas sekarang, mempersingkat waktu antrian. Kami ingin melakukannya dengan baik dan benar. Kami juga ingin menyiapkan skala yang masif ketika kami merilisnya resmi. Semuanya dilakukan bersamaan dengan meng-upgrade fase beta dengan update berkala, fitur-fitur tambahan, dan peningkatan kapasitas server."
The Splitgate Beta has hit 10 Million Downloads!!🤯We've come so far since starting the Open Beta in July, but there's more work to be done before we're ready to release.

We might be extending the Beta, but be on the lookout during @gamescom on Aug 25th for more exciting news!

— Splitgate – Beta Fish 🐠 (@Splitgate) August 18, 2021
Saking larisnya game ini, para pemain bahkan ada yang harus merasakan waktu antrian selama 90 menit hanya untuk log in ke game.
Strategi ini mungkin memang masuk akal ketimbang terburu-buru merilis resmi saat masih ada banyak masalah teknis… Cyberpunk 2077… Uhuk…
Fortnite, yang saat ini jadi salah satu game terlaris di dunia juga sebelumnya menjalani masa beta selama 2 tahun sebelum akhirnya dirilis resmi. Dota 2 juga demikian. Game MOBA yang saat ini memegang rekor kompetisi esports dengan hadiah terbesar di dunia selama bertahun-tahun juga menjalani masa beta selama 2 tahun. Berbicara soal Dota 2, kami sempat menuliskan sejarah panjang Dota 2 dan The Internasional di tautan ini.
Buat yang belum tahu, 1047 Games merupakan developer game dari Amerika Serikat yang didirikan oleh Ian Prolux dan Nicholas Bagamian di tahun 2016. Sampai artikel ini ditulis, 1047 Games memang baru punya Splitgate sebagai satu-satunya game yang mereka buat.
From Our Network