Gaming News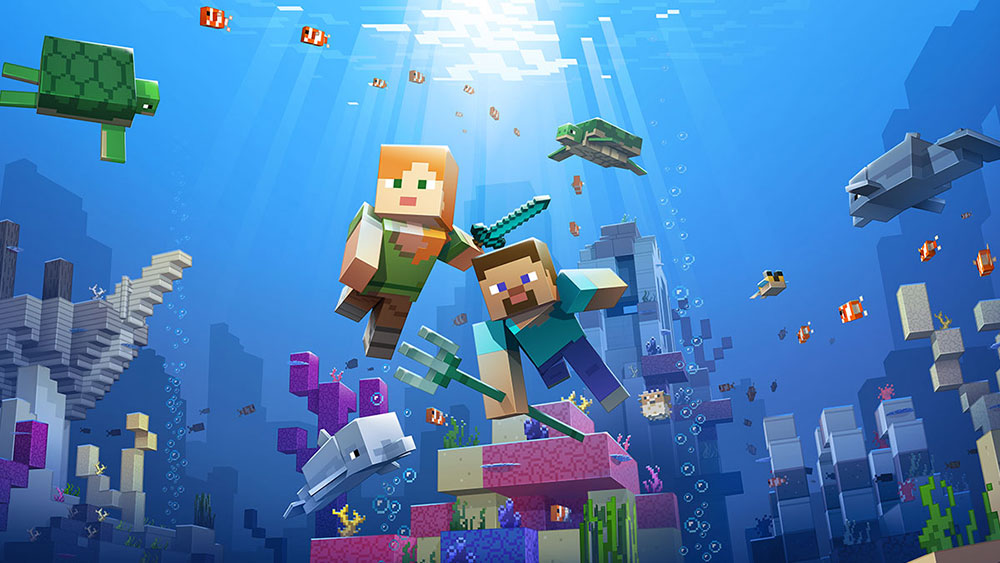 Jumlah pendengar K/DA juga naik dua kali lipat dibanding tahun sebelumnya
Apa soundtrack game favorit Anda? Buat saya pribadi, belakangan ini saya sedang menggandrungi musik dari game Borderlands 3, khususnya satu lagu yang berjudul "Supernova Dreamsicle", sebab memang saya baru sempat menamatkannya belum lama ini.
Kalau melihat tren secara global, ada tiga game yang soundtrack-nya merajai Spotify selama 12 bulan terakhir. Ketiganya adalah Minecraft, Doom, dan Death Stranding. Tentu saja data ini bukan hasil karangan saya, melainkan dari laporan CNN berdasarkan keterangan langsung dari Spotify.
Sebagian dari kita mungkin akan sedikit terkejut melihat Minecraft duduk di posisi teratas, tapi kita juga tidak boleh lupa bahwa Minecraft adalah salah satu game terlaris yang pernah ada. Per bulan Mei 2020 kemarin, Minecraft tercatat sudah terjual sebanyak 200 juta kopi, jauh lebih banyak ketimbang Grand Theft Auto V, yang di titik ini mungkin juga sudah bisa dikategorikan sebagai game sejuta umat.
Untuk posisi keduanya, sayang sekali laporan dari CNN tidak menjabarkan Doom yang mana, tapi asumsi saya adalah Doom sebagai suatu franchise, yang berarti mencakup Doom (2016) dan Doom Eternal sekaligus. Kebetulan saya cukup suka dengan genre metal, dan soundtrack gubahan Mick Gordon di kedua game tersebut memang berhasil memacu adrenalin meski saya sebatas mendengarkannya via Spotify.
Di posisi ketiga, ada Death Stranding yang memang memukau secara musikal maupun sinematik. Dalam proses pengembangannya, Kojima Productions memang tidak mau tanggung-tanggung dalam menggarap soundtrack-nya, dan pada akhirnya melibatkan sejumlah musisi ternama seperti CHVRCHES maupun Bring Me The Horizon.
Data menarik lain dari laporan CNN tersebut adalah seputar K/DA, girl band virtual yang Riot Games ciptakan dalam upayanya mengekspansi dunia League of Legends ke luar ranah gaming. Tercatat bahwa jumlah stream lagu-lagu K/DA di Spotify naik 109% dibandingkan di tahun 2019, dan ini cukup wajar mengingat K/DA memang baru merilis album baru di bulan Oktober kemarin, ditambah lagi animo yang berasal dari penyelenggaraan League of Legends Worlds di bulan yang sama.
Sumber: GamesRadar.