Game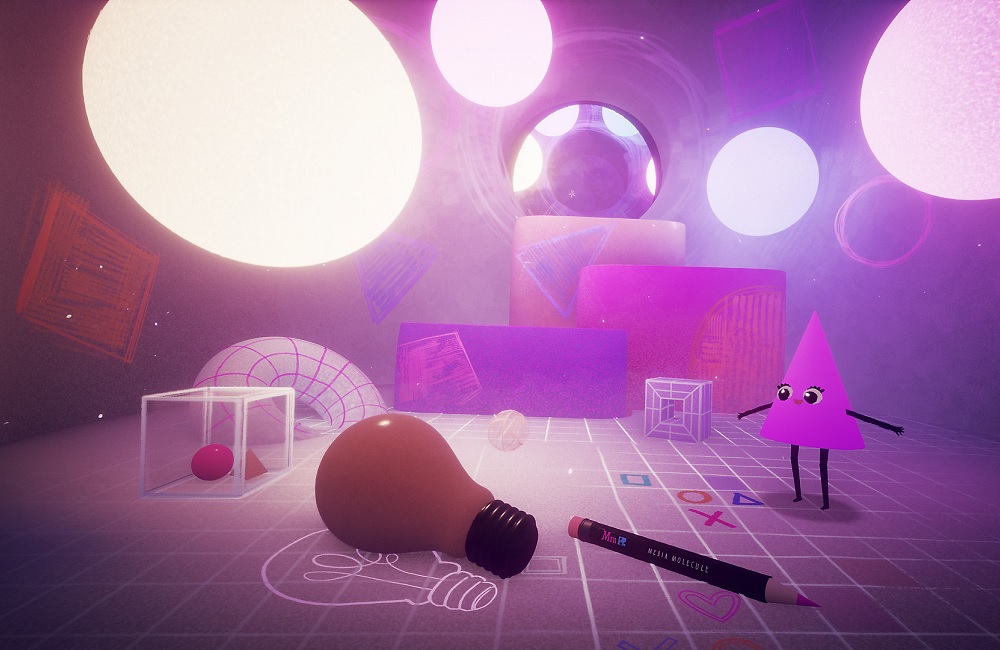 Meskipun kehadiran mereka di sana tidak semeriah tahun-tahun sebelumnya...
Gamescom, ajang pameran gaming tahunan raksasa yang diadakan di kota Cologne, telah berakhir minggu lalu. Di sana, para developer dan publisher biasanya mengumumkan deretan game baru serta memublikasikan trailer-trailer anyar dari permainan yang tengah mereka garap. Dan sesuai tradisi, acara ini juga dimeriahkan dengan pemilihan judul-judul paling menarik berdasarkan pertimbangan juri.
Nominasi Gamescom Awards 2019 disingkap kira-kira seminggu sebelum ajang dimulai. Kemudian, pemenang diumumkan di hari Senin minggu kemarin dalam acara Opening Night Live. Namun baru di penghujung minggu lalu daftarnya diungkap lengkap, termasuk peraih Best of Gamescom serta judul-judul favorit gamer. Secara mengejutkan, permainan eksklusif PlayStation-lah yang ternyata merebut banyak penghargaan, termasuk gelar paling bergensi itu. Game tersebut ialah Dreams.
Dreams sejatinya adalah platform 'multigame' yang dikembangkan oleh studio asal Inggris, Media Molecule. Dreams menitikberatkan elemen bermain, berkreasi dan berbagi; mempersilakan para pemainnya untuk menciptakan segala macam konten sendiri – dari mulai mekanisme, aset, musik dan lain-lain. Kemudian seluruh hal itu bisa dibagikan atau dikombinasikan dengan kreasi orang lain. Versi beta Dreams meluncur di bulan Desember 2018, lalu game tersedia dalam early access di bulan April 2019.
Dreams berhasil menyabet tiga penghargaan di Gamescom 2019, yaitu Most Original Game, Best PlayStation 4 Game, dan Best of Gamescom. Selain Dreams, permainan Sony juga memenangkan kategori game VR/AR dan keluarga lewat Marvel's Iron Man VR serta Concrete Genie.
Kondisi ini sangat menarik karena kehadiran Sony di Gamescom 2019 sebetulnya tidak semeriah tahun-tahun sebelumnya. Pengunjung belum diperkenankan mencicipi Death Stranding, kemudian Sony juga memutuskan untuk 'menyimpan' The Last of Us: Part II dan Ghost of Tsushima, mungkin hingga mendekati waktu peluncurannya.
Berikut adalah daftar lengkap pemenang Gamescom Awards 2019:
Best Action Adventure Game: Blacksad: Under the Skin
Nominasi: Concrete Genie, The Legend of Zelda: Link's Awakening
Best Action Game: Doom Eternal
Nominasi: Borderlands 3, Marvel's Avengers
Best Family Game: Concrete Genie
Nominasi: Dreams, Luigi's Mansion 3
Best Racing Game: Grid
Nominasi: Hot Wheels Infinite Loop, Need for Speed Heat
Best Role Playing Game: Wasteland 3

Nominasi: Final Fantasy VII Remake, Pokémon Sword & Shield
Best Simulation Game: Planet Zoo
Nominasi: Barotrauma, NBA 2K20
Best Sports Game: Roller Champions
Nominasi: FIFA 20, PES 2020
Best Strategy Game: Desperados III
Nominasi: Age of Empires II: Definitive Edition, Foundation
Most Original Game: Dreams
Nominasi: Concrete Genie, Felix The Reaper
Best Xbox One Game: Gears 5
Nominasi: Bleeding Edge, Borderlands 3
Best Nintendo Switch Game: The Legend of Zelda: Link's Awakening
Nominasi: Luigi's Mansion 3, Pokémon Sword & Shield
Best PlayStation 4 Game: Dreams
Nominasi: Concrete Genie, Final Fantasy VII Remake
Best Mobile Game: Battle Chasers: Nightwar
Nominasi: Hot Wheels Infinite Loop, Lock's Quest
Best PC Game: Tom Clancy's Ghost Recon Breakpoint
Nominasi: Borderlands 3, Doom Eternal
Best of Gamescom: Dreams
Gamescom Most Wanted Consumer Award: Borderlands 3
Gamescom Indie Award: El Hijo
Nominasi: Genesis Noir, Minute of Islands, Mosaic, Unheard
Best Hardware/Technology: Xbox Elite Wireless Controller Series 2
Nominasi: Red Magic 3, Sega Mega Drive Mini
Best AR/VR Game: Marvel's Iron Man VR
Nominasi: Journey to Elysium
Best Ongoing Game: Monster Hunter World: Iceborne
Nominasi: Apex Legends Season 2, Sea of Thieves
Best Multiplayer Game: Borderlands 3
Nominasi: Gears 5, Hunt: Showdown
Best Esports Experience: Super Smash Bros. Ultimate Gamescom Invitational
Best Booth: Indie Arena Booth
Best Games Company: THQ Nordic
Best Streamer/Let's Player: Piet Smith
Best of Campus: Super Size Hero
Nominasi: Drop Motion, Echoes of Etra
Heart of Gaming Award: Diversity
–
Via PushSquare.