Game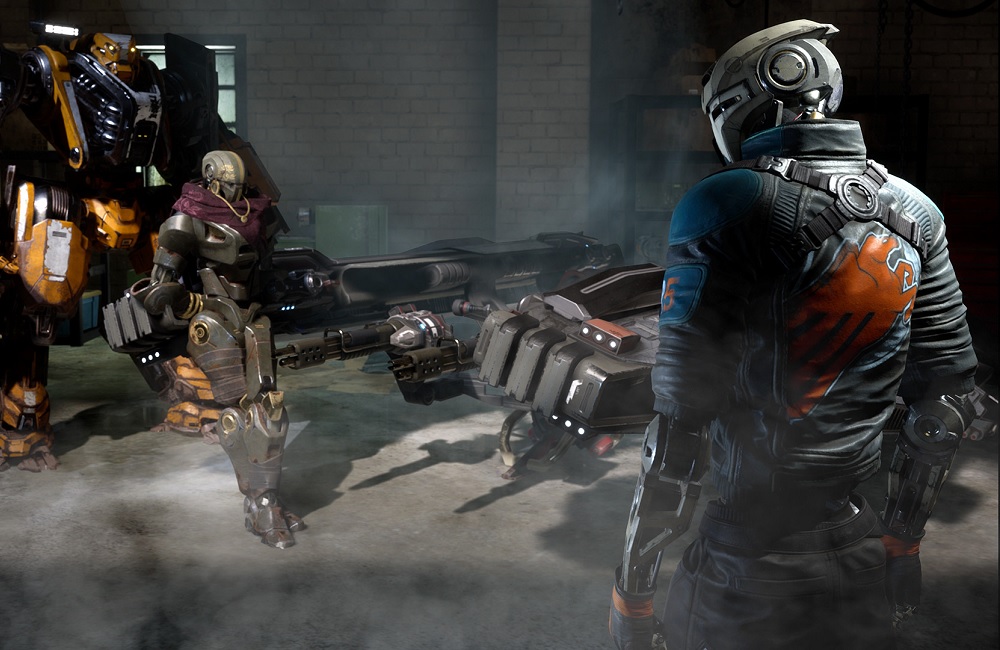 Momen pembukaan Gamescom 2019 dimeriahkan oleh penyingkapan tiga jenis trailer, yaitu sinematik, gameplay dan video-video game PC yang memperlihatkan kecanggihan grafis.
Gamescom 2019 telah dimulai. Acara yang diadakan tiap tahun di kota Cologne, Jerman itu merupakan pameran gaming terbesar di dunia jika ditakar dari jumlah pengunjung serta ukuran lokasi. Tahun lalu, event diikuti oleh 1037 peserta pameran dan lebih dari 370 ribu pengunjung dari 56 negara. Dan seperti E3, Gamecom juga dimanfaatkan para developer untuk melepas berita atau trailer baru game yang tengah mereka garap.
Momen pembukaan Gamescom 2019 sendiri diisi oleh penyingkapan tiga jenis trailer, yaitu sinematik, gameplay serta video-video game PC yang memperlihatkan kecanggihan grafis berbekal teknologi ray tracing atau dukungan resolusi 4K. Ajang tahun ini diramaikan oleh judul-judul besar yang rencananya akan dilepas tak lama lagi, di antaranya Death Stranding, Gears 5, Cyberpunk 2077, Control sampai Watch Dogs Legion.
Gamescom tentu saja turut diwarnai oleh pengumuman-pengumuman permainan menarik, misalnya penyingkapan Little Nightmares 2 dan Everspace 2, upgrade ray tracing pada Minecraft, hingga terkait peluncuran The Witcher 3 dan Hotline Miami Collection di Nintendo Switch. Tak sempat menyimak Gamescom 2019? Jangan cemas, di bawah ini Anda bisa menyimak (hampir) seluruh trailer yang dipublikasikan selama ajang digelar.
Blair Witch
Call of Duty: Modern Warfare
Control
Creature in the Well
Cyberpunk 2077 (Stadia)
Darksiders Genesis
Death Stranding
Destiny 2: Shadowkeep
Disintegration
Everspace 2
Gears 5
Ghostrunner
Greedfall
Hotline Miami Collection (Switch)
Humandkind
Kerbal Space Program 2
Little Nightmares 2
Life is Strange 2 – Episode 4
Marvel's Avengers
Minecraft (Windows 10, GeForce RTX)
Mount & Blade II: Bannerlord
NBA 2K20
Need for Speed Heat
Ori and the Blind Forest – Definitive Edition (Switch)
Synced: Off-Planet
Vampire: The Masquerade–Bloodlines 2
Watch Dogs: Legion
Wolfenstein: Youngblood
The Witcher 3: Wild Hunt – Complete Edition (Switch)
–
Setelah menyaksikan semua trailer anyar ini, judul apa yang jadi favorit dan paling Anda nantikan perilisannya? Bagi saya, Death Stranding terlihat makin menarik, namun hati ini tetap sulit beralih dari Cyberpunk 2077. Saya juga semakin penasaran dengan Kerbal Space Program 2, Blair Witch dan Vampire: The Masquarade – Bloodlines 2. Jika konten dan mutu permainan-permainan ini sesuai dengan janji developer, kemungkinan besar saya akan membelinya.