Esports Ecosystem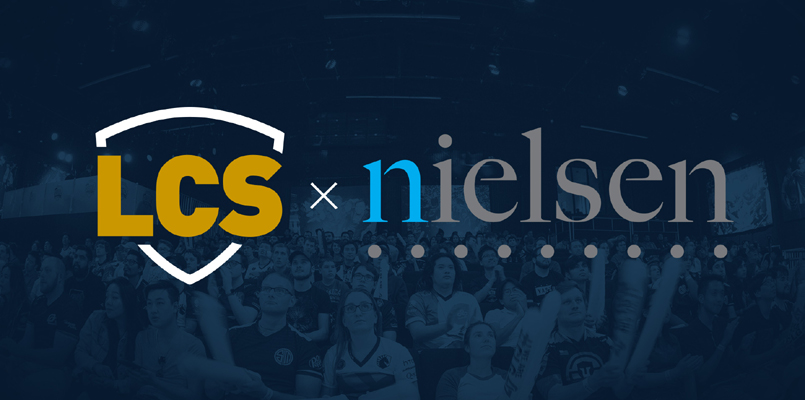 Pertama di esports, Nielsen menerapkan standar industri dalam metode TV rating ke siaran LCS.
Riot Games dan Nielsen dikabarkan telah memperpanjang kerja sama mereka. Kerja sama ini bertujuan untuk mengumpulkan data mengenai angka penonton di esports League of Legends. Nielsen akan menerapkan metode pengukuran data yang baru untuk esports broadcast dan video-on-demand replay yaitu Live+. Nielsen percaya bahwa metode ini akan membantu Riot Games dalam berinteraksi dengan para penggemar League of Legends.
Riot Games juga telah bekerja sama dengan Nielsen pada bulan Juni tahun lalu untuk memperjelas return of investment para sponsor penyiaran League of Legends. Laporan sebelumnya memperlihatkan LCS berada di peringkat tiga dalam liga olahraga yang paling populer di Amerika serikat bagi penonton yang berumur 18-34 tahun.
Matthew Archambult selaku Head of Esports Partnership dari Riot Games berkomentar, "data yang bisa diandalkan dan akurat adalah hal penting untuk mereka yang berkecimpung di media. Nielsen yang sudah menerapkan metode mereka di media televisi merupakan standar di industri ini. Kami sangat senang untuk membawa hal tersebut ke LCS untuk menentukan engagement dari para penggemar League of Legends."
Metode tersebut menggunakan metrik yang sama dengan yang mereka gunakan tahun lalu ketika bekerja sama dengan Riot Games yaitu average minute audience. Metrik yang sama digunakan oleh Nielsen dalam menentukan TV ratings untuk mendapatkan angka engagement dari penonton. Nicole Pike selaku Managing Director of Esports di Nielsen berkata, "kami sangat tertarik untuk memperkenalkan cara baru dalam menganalisis penonton pertandingan esports. Penerapan metode Live+ adalah langkah selanjutnya dalam hal ini."
Pihak dari Riot Games melihat peningkatan viewership di VOD replay pertandingan. Hal ini membuktikan bahwa content tersebut dianggap berharga oleh penggemar League of Legends. Dengan demikian, Riot Games menganggap penting penggunaan metrik yang menghitung jumlah penonton VOD. Data yang dikumpulkan akan membantu Riot Games untuk lebih mengerti bagaimana cara para penggemar League of Legends menonton konten esports mereka.
Intinya adalah, dengan Metode ini, Riot Games berharap untuk bisa mempelajari lebih dalam mengenai para penggemar mereka. Sehingga mereka bisa memberikan konten yang lebih menarik lagi guna meningkatkan viewership di liga esports League of Legends. Data yang bisa diandalkan tersebut juga membantu Riot Games untuk menjelaskan return of investment kepada para sponsornya.
From Our Network