Gaming News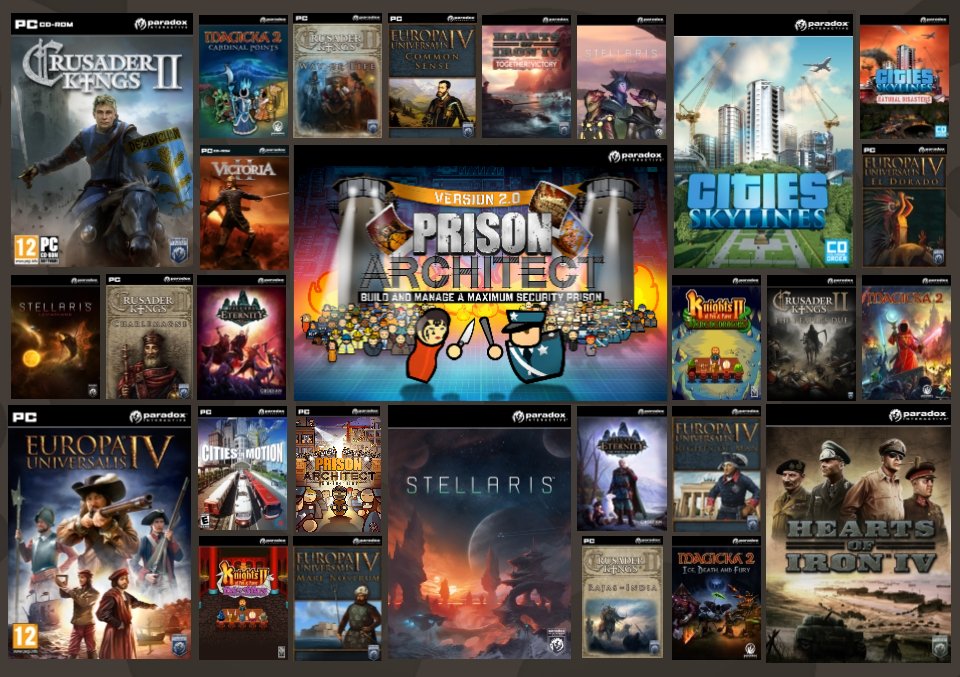 Paradox Tinto akan mengembangkan Europa Universalis sebelum membuat game strategi baru
Paradox Interactive, perusahaan di balik Age of Wonders: Planetfall dan Cities: Skyline, baru saja mengumumkan bahwa mereka akan membuka studio baru di Barcelona, Spanyol. Studio tersebut akan dinamai Paradox Tinto. Paradox Interactive sendiri bermarkas di Stockholm, Swedia. Selain di Swedia, mereka juga membuka kantor di dua negara lain, yaitu Amerika Serikat (Berkeley dan Seattle) serta Belanda (Delft). Dengan ini, Paradox memiliki 7 studio di 4 negara. Keputusan Paradox untuk membuat studio baru berarti munculnya lowongan baru di industri game.
"Kesuksesan studio kami dalam beberapa tahun belakangan memungkinkan kami untuk terus mencoba ide baru. Hal ini juga membuat kami menjadi lebih ambisius sehingga sekarang, kami tengah mengembangkan lebih banyak game," kata Chief Operating Officer Paradox, Charlotta Nilsson, menurut laporan VentureBeat. "Saat ini, kami membuka sekitar 70 lowongan baru di 7 studio kami. Pada 2020 saja, kami berencana menambahkan kurang lebih 200 pegawai baru."
We're happy to announce the arrival of a new member of our family! Paradox Tinto, our new studio, lead by @producerjohan, will open in Barcelona in 2020, putting together a small team to work on @E_Universalis. Want to join them? Jobs opened now on https://t.co/imugI457OT

— Paradox Interactive (@PdxInteractive) June 1, 2020
Paradox Interactive masuk dalam daftar 10 publisher terbaik versi Metacritic. Paradox mengkhususkan diri dalam membuat game ber-genre strategi. Beberapa franchise game strategi buatan Paradox antara lain Crusader Kings dan Europa Universalis. Untuk memimpin studio barunya, Paradox menunjuk Johan Andersson, kreator Europa Universalis yang telah bekerja di perusahaan selama lebih dari 25 tahun. Tugas pertama Paradox Tinto adalah mengembangkan franchise Europa Universalis. Sementara di masa depan, mereka akan ditugaskan untuk mengembangkan game-game strategi lain.
"Saya berterima kasih atas kesempatan yang diberikan pada saya untuk membuat studio baru di lokasi baru, memungkinkan saya untuk menggunakan semua pengetahuan yang telah saya dapatkan dalam membuat game selama bertahun-tahun," kata Andersson, seperti dikutip dari Gematsu. "Tujuan saya adalah membuat tim dan membangun studio dari nol untuk terus mengembangkan merek Europa Universalis dan di masa depan, membuat game-game strategi baru."
Sumber header: Twitter