Gaming News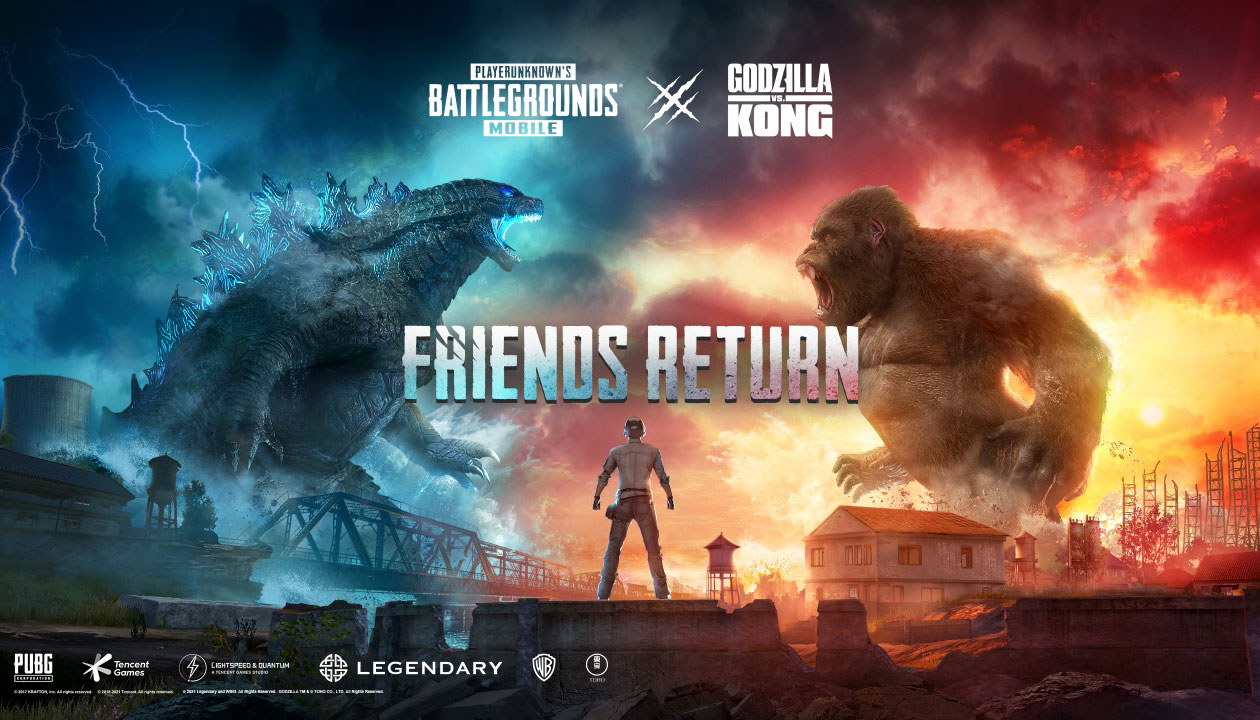 Tencent juga memberikan banyak tambahan dan ubahan konten pada patch 1.4 ini.
PUBG Mobile, game besutan Tencent ini akan mendapatkan update baru. Pada update patch 1.4 ini, PUBG Mobile akan mendapatkan konten-konten baru seperti Royale Pass Season 19, mobil Coupe RB, mode Titan Strikes, dan banyak lagi.
Pembaruan ini akan dirilis pada tanggal 11 Mei 2021. Untuk Android, update ini akan memakan penyimpanan Anda sekitar 660 MB dan sekitar 1.67 GB untuk iOS. Dan jika Anda mengupdate game ini sebelum tanggal 16 Mei, Anda akan mendapatkan 2,888 BP, 100 AG, dan outfit Banana Bonanza (untuk tiga hari).
Pada update ini, PUBG Mobile mengadakan kolaborasi dengan film "Godzilla Vs. Kong". Kolaborasi ini akan rilis dalam mode baru bernama Titan Strikes. Mode ini akan berakhir pada tanggal 8 Juni. Dalam mode ini, monster-monster ikonik dari film seperti Godzilla, Kong, dan Mechagodzilla akan datang ke dunia PUBG Mobile. Monster-monster ini akan rilis pada map yang berbeda:
Godzilla akan datang ke map Erangel pada 11 Mei
Kong akan datang ke Sanhok pada 15 Mei
Mechagodzilla akan datang ke Livik pada 20 Mei
Selain mode Titan Strikes, Tencent menambahkan dua mode baru pada patch 1.4 ini. Titan Last Stand, mode ini akan dirilis pada 25 Mei dan berakhir pada 8 Juni. Anda bisa memainkan mode ini dengan cara menekan helikopter yang berada di lobby.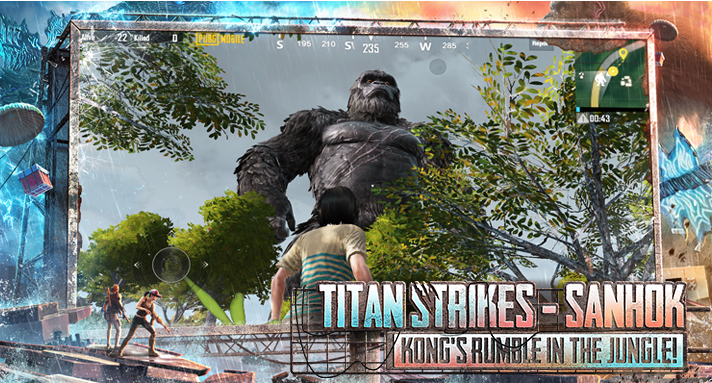 Dan pada 9 Juni 2021, mode Microcosm akan hadir pada PUBG Mobile. Di mode ini, Anda bisa berubah menjadi Insectoid mungil yang bisa terbang dan menjelajahi wormhole. Mode ini akan berakhir pada tanggal 5 Juli.
Selain mode-mode baru, Tencent juga menambahkan map arena baru bernama The Hangar. Map arena ini hanya untuk mode Team Deathmatch, Arena Training, dan Team Gun Game. Bertempat di kapal berukuran besar yang sedang berlayar, The Hangar akan dirilis pada 1 Juni.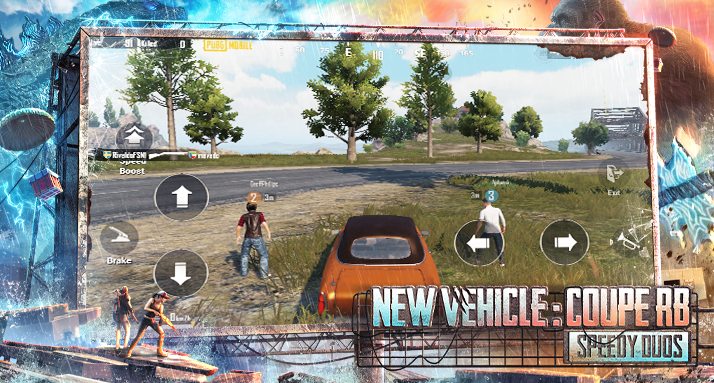 Mobil baru bernama Coupe RB juga hadir dalam patch baru ini. Coupe RB merupakan mobil sport yang memiliki dua tempat duduk. Saat dirilis, mobil ini bisa mencapai 150 km/jam dan akan menjadi salah satu mobil terkencang di mode Battle Royale. Coupe RB ini dapat ditemukan di map Erangel, Miramar, Sanhok, dan Livik.
Serta mode tembak baru "Over The Shoulder" dan beberapa optimisasi dan penyesuaian juga dirilis pada patch ini. Jika Anda ingin mengetahui lebih lengkap tentang update patch 1.4 ini, Anda dapat membacanya di sini. Dan jika Anda melewati update lalu, Anda dapat membaca artikel kami yang dirilis beberapa waktu lalu.