Esports Ecosystem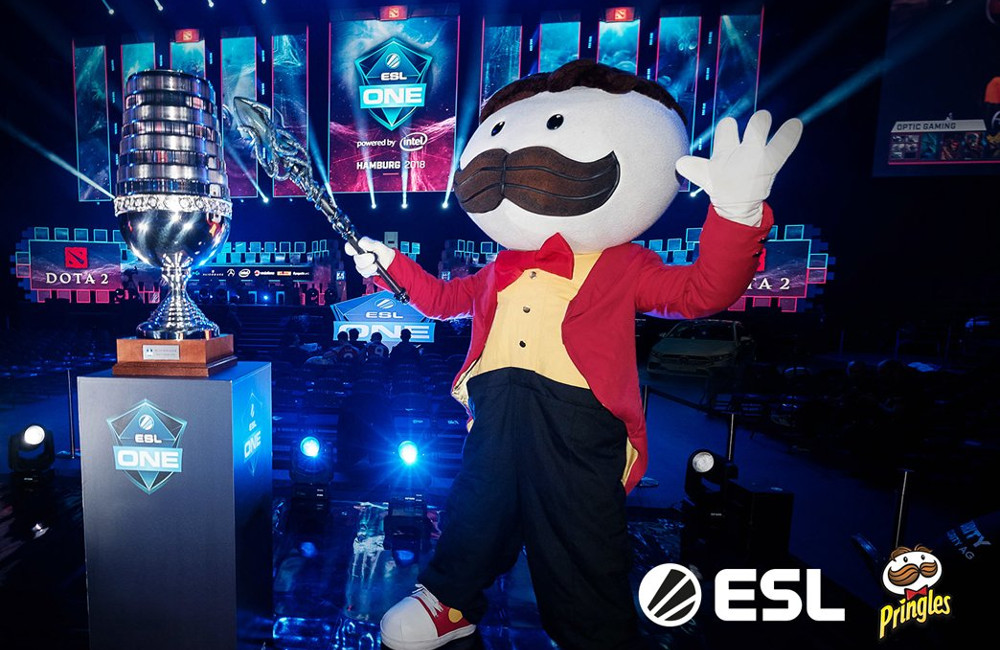 Pringles ingin dipandang sebagai brand endemic yang merupakan bagian natural dari ekosistem esports.
Siapa yang tak kenal nama Pringles? Brand keripik kentang asal Amerika Serikat itu telah menjadi camilan favorit di berbagai belahan dunia, dan telah bertahan di pasaran selama lebih dari lima puluh tahun. Meski tidak punya kaitan langsung dengan industri game, esports atau teknologi, Pringles sebenarnya juga telah berinvestasi dalam esports sponsorship. Ketika brand seperti Pringles terjun ke dunia esports, maka dalam ilmu marketing mereka disebut sebagai brand non-endemic.
Pringles pertama kali menjalin kerja sama dengan ESL pada Oktober 2017, ketika mereka menjadi sponsor untuk turnamen ESL One Hamburg di Jerman. Di tahun 2018, Pringles mengambil langkah lebih jauh dengan menjalin kerja sama jangka panjang bersama ESL. Sepanjang 2018, Pringles telah mensponsori event ESL Meisterschaft, Gamescom Cologne, ESL One Cologne, serta IEM Katowice.
"Ajang perdana kami di Hamburg telah mengkonfirmasi: Pringles dan esports memiliki kecocokan," demikian kata Dominik Schafhaupt, Senior Brand Manager Pringles untuk wilayah Eropa Utara, dilansir dari The Esports Observer. Tak puas mensponsori empat event saja, tahun 2019 ini Pringles meningkatkan investasi mereka di esports hingga hampir dua kali lipat.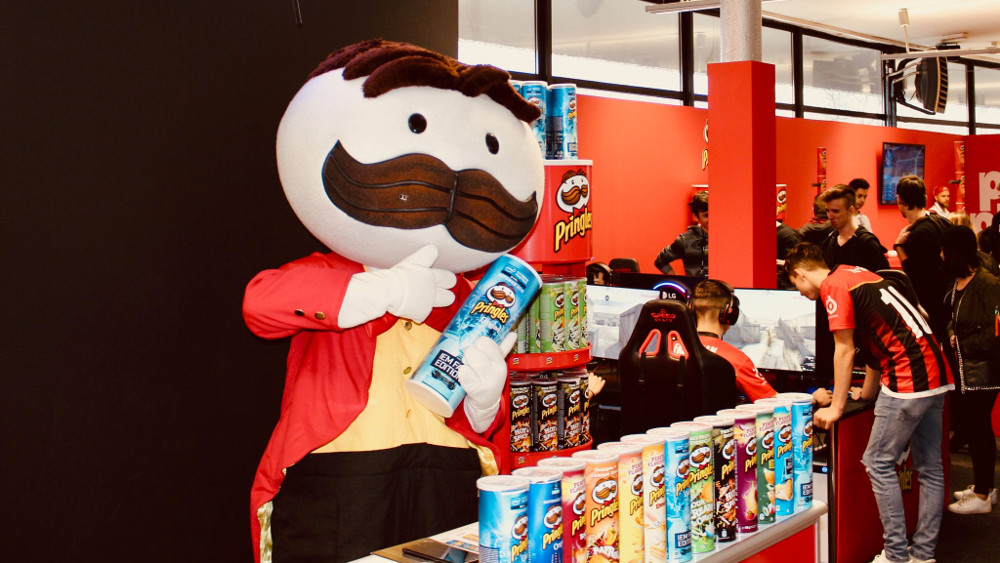 Pringles akan mensponsori delapan event ESL sepanjang tahun 2019, tidak hanya di Eropa Utara tapi juga di Eropa Tengah dan Eropa Timur (Central and Eastern Europe/CEE). Laporan dari AdAge menyebutkan bahwa sponsor ini mencakup tujuh turnamen di 13 negara. Artinya kemungkinan salah satu dari delapan event itu bukanlah berbentuk turnamen, namun saat ini belum ada info lebih detail tentangnya.
Pringles juga tidak mengungkap berapa nilai nominal sponsorship dalam kerja sama ini. Akan tetapi, Toan Nguyen, Executive Strategy Director dari marketing agency yang bekerja sama dengan Pringles, berkata bahwa nilai sponsorship di tahun 2019 mencapai 80% lebih tinggi daripada tahun 2018 kemarin. Brand Pringles akan hadir dalam wujud iklan digital, kemunculan logo, serta booth di turnamen yang menawarkan Pringles gratis pada para hadirin.
Ada beberapa alasan mengapa Pringles punya minat yang kuat terhadap esports. Pertama adalah audiens serta atlet esports yang umumnya terdiri dari kaum muda, berwawasan global, menyenangkan, serta berpendidikan. Pringles masih sedang dalam masa percobaan untuk mencari tahu konten apa yang terbaik untuk menjangkau mereka.
https://twitter.com/iem/status/1101486274794401793
Kedua, biaya yang dibutuhkan untuk mensponsori ajang esports masih lebih murah daripada olahraga konvensional. Menurut Nguyen, biaya sponsor itu berkisar antara US$50.000 hingga US$250.000, tergantung popularitas event. Sementara untuk mensponsori tim, perusahaan perlu merogoh kocek hingga US$500.000. Pringles saat ini tengah mencari tim esports yang layak disponsori, namun mereka tahu bahwa langkah ini merupakan investasi dengan risiko lebih besar.
Menariknya, Pringles tidak hanya ingin merangkul audiens esports, tapi mereka juga ingin dipandang sebagai brand endemic. Mereka ingin brand Pringles dipandang sebagai bagian natural dari komunitas esports. Ke depannya, langkah-langkah brand activation yang dilakukan Pringles di dunia esports pun akan terus berpegang pada visi tersebut.
Sumber: AdAge, The Esports Observer
From Our Network