Gaming News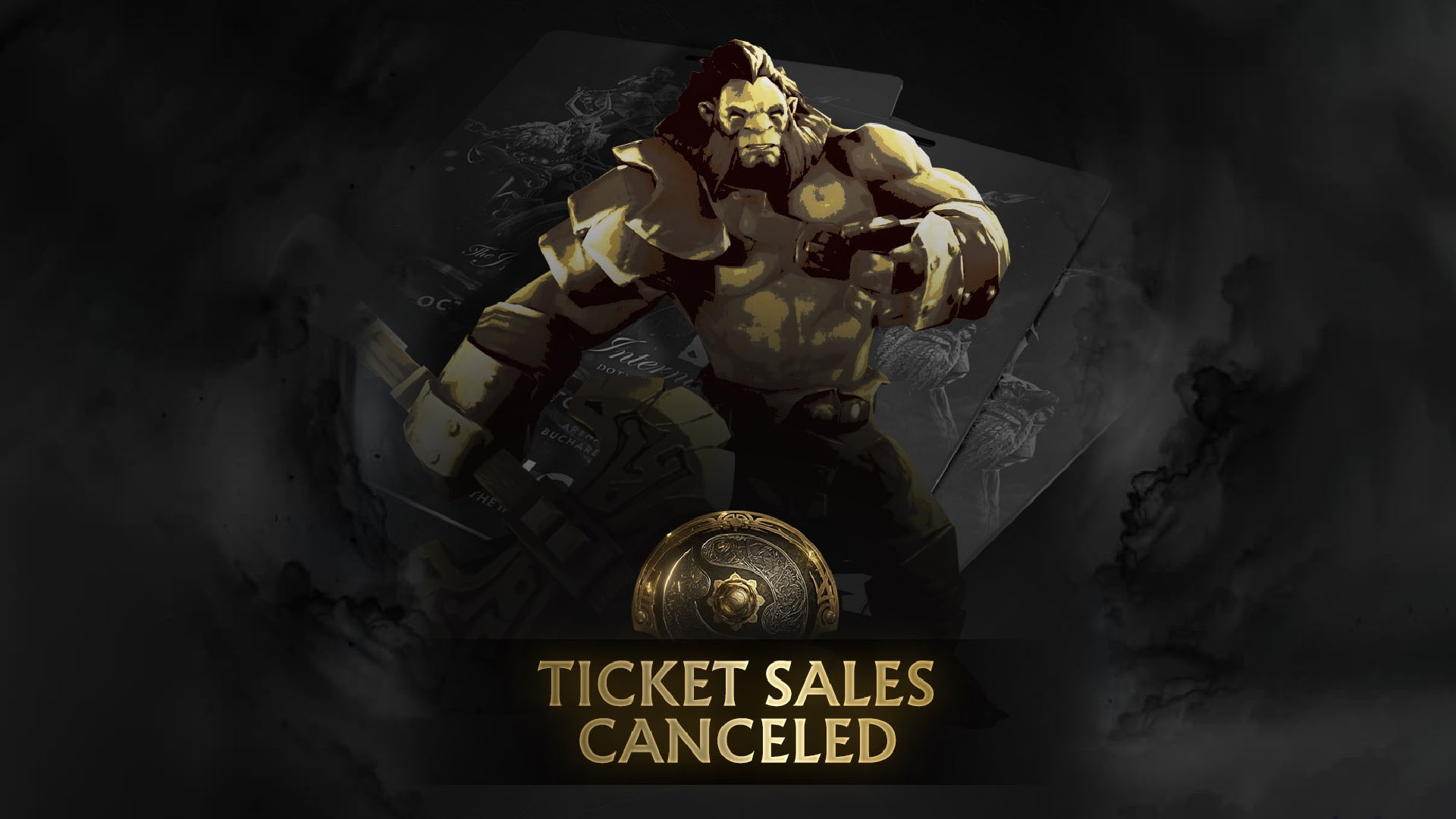 Semua tiket yang terjual akan di-refund oleh Valve.
Tahun ini seharusnya menjadi momen kembalinya gelaran turnamen terbesar Dota 2 yaitu The International yang tahun lalu dibatalkan karena pandemi. Tahun ini Valve kembali bersiap untuk menggelar turnamen ini di Bucharest, Romania setelah sebelumnya gagal mengadakan di Swedia.
Meskipun kini persiapan untuk turnamen tersebut terus berlanjut namun Valve tiba-tiba membuat pengumuman jika mereka menutup akses ke penonton langsung pada turnamen yang akan dilaksanakan pada 7 hingga 17 Oktober 2021 tersebut.
Pengumuman mendadak tersebut disampaikan langsung lewat postingan di media sosial. Valve menuliskan bahwa keputusan pembatalan tersebut diambil untuk memastikan keselamatan para peman, talent, dan staff produksi dalam event ini. Valve juga memutuskan akan memberikan refund kepada semua tiket The International 2021.
To ensure the safety of all players, talent, and production staff participating in the event, we have decided to refund all ticket sales for the live audience at The International 2021 — https://t.co/JOZQzxZ8Sfpic.twitter.com/77xnfvC5kv

— DOTA 2 (@DOTA2) October 3, 2021
Valve menjelaskan lebih detail terkait masalah tersebut dalam update blog resminya. Mereka mengungkapkan bahwa mereka telah mengevaluasi pergerakan penyebaran COVID di Romania. Dengan adanya pembatasan lokal baru di Bucharest, maka Valve akhirnya memutuskan untuk membatalkan penjualan tiket The International 2021.
Langkah pencegahan tersebut diambil Valve karena juga melihat beberapa peserta The International 2021, Team Aster dan Invictus Gaming, terkena COVID yang membuat mereka harus melakukan isolasi mandiri di hotel di Bucharest.
Meski begitu Valve akan tetap melaksanakan turnamen tersebut sesuai rencana. Babak Group Stage akan tetap berlangsung pada 7 Oktober mendatang. Bila para pemain yang sebelumnya positif COVID belum juga sembuh hingga hari pelaksanaan maka tim tersebut akan melanjutkan pertandingan dari tempat karantina mereka.
The battle for the Aegis begins in less than a week, and The International Compendium is your ticket to imminent tournament action and a host of free rewards.https://t.co/2sgLU4nS0Ipic.twitter.com/w6zUhLVNvf

— DOTA 2 (@DOTA2) October 1, 2021
Meskipun para fans kini tidak bisa menonton langsung pertarungan tim andalannya di The International 2021, namun Valve menggratiskan Compendium untuk tahun ini. Jadi, para fans tetap dapat menonton sekaligus mendukung tim-nya lewat berbagai aktivitas di dalam game-nya seperti Fantasy team, Tournament Predicition, dan juga Bracket Prediction.
Valve juga menjanjikan kepada semua fans bahwa mereka akan tetap berusaha menyajikan pertarungan epik dari tim-tim Dota terbaik dari seluruh dunia dan menghadirkan pengalaman online terbaik untuk para fans.