Esports Ecosystem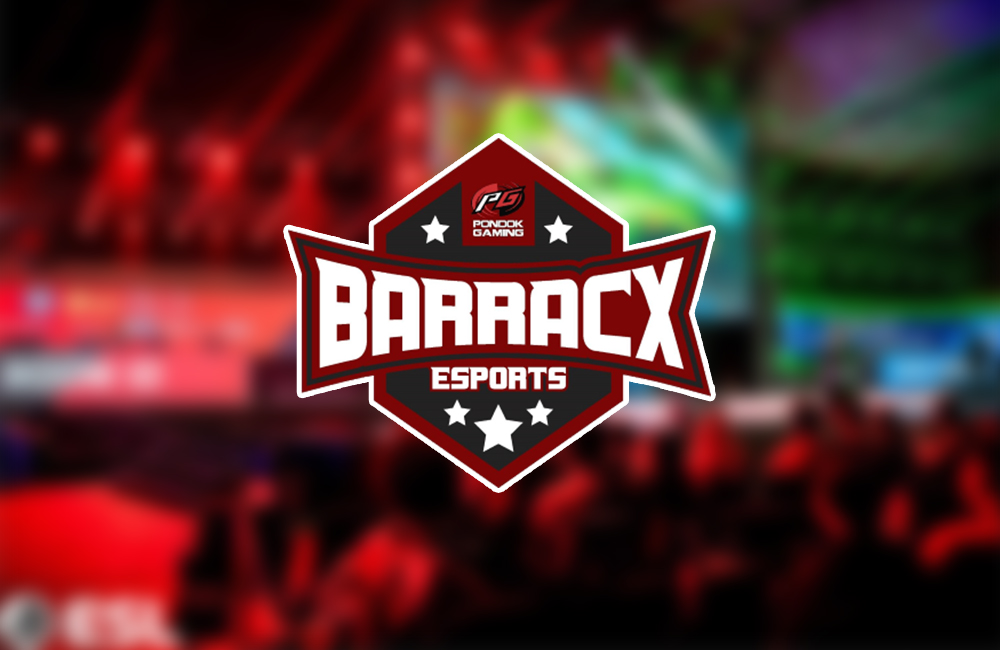 PG.Barracx keluar sebagai juara setelah bertarung sengit dengan tim EVOS Esports dalam Road to SEA Games 2019 The Final Showdown.
SEA Games 2019 sudah semakin dekat, esports Indonesia pun harus segera mempersiapkan kontingen untuk 5 game yang akan dipertandingkan nanti. Kalau proses pembentukan timnas Mobile Legends dengan menggunakan campuran pemain terbaik, cabang Dota 2 punya cara yang sedikit berbeda.
Setelah 15 Agustus 2019 kemarin, seleksi kontingen timnas sudah mencapai titik Final Showdown. Setelah melalui pertandingan yang sengit, tim PG.Barracx akhirnya menjadi juara dan akan mewakili Indonesia untuk cabang esports Dota 2 di SEA Games 2019 .
Untuk proses kualifikasi, cabang Dota 2 memang memiliki cara yang berbeda dengan Mobile Legends. Kalau pada Mobile Legends, tim-tim peserta saling beradu, nantinya yang dipilih oleh sang pelatih adalah pemain-pemain terbaik yang bisa saling melengkapi.
Sementara pada cabang Dota 2, PG.Barracx yang telah menjadi yang terbaik di antara para kontestan lainnya akan langsung mewakili Indonesia. "Namun tim yang lolos mendapat hak mengajukan dua orang pemain cadangan untuk SEA Games 2019 nanti. Prosesnya setelah diajukan ke IESPA, pemain lalu akan diundang oleh IESPA untuk bermain." ujar Yuri Kurniawan Liem, Co-Owner tim PG.Barracx.
Pada The Final Showdown, pertarungan dilakukan dalam format satu kali round robin antara empat tim yang sudah lolos: PG.Barracx, EVOS Esports, Freak Esports, Binus University. Pertarungan penentu antara PG.Barracx melawan EVOS menjadi pertandingan yang sangat sengit.
Game pertama, EVOS sudah sempat mencuri poin dari PG.Barracx. Namun masuk game kedua, mereka sedikit keteteran. Memanfaatkan celah tersebut, kepercayaan diri PG.Barracx meningkat, sehingga mereka bisa memenangkan game kedua.
Masuk game ketiga, EVOS yang dibantu Kenny "Xepher" Deo sebagai stand-in ternyata masih cukup kewalahan melawan PG.Barracx. Vishery dan kawan-kawan yang main dengan strategi push berhasil menjadi snowball dengan cepat. Walau EVOS sempat memberontak, namun mereka tak lagi mampu membendung serangan di menit 40 dan terpaksa harus ketik GG.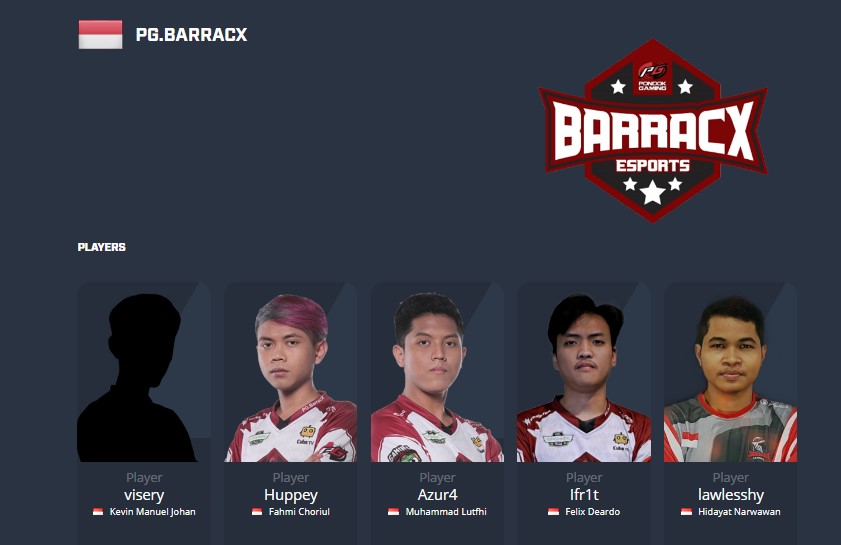 Terpilihnya PG.Barracx sebagai kontingen Dota 2 untuk cabang Esports SEA Games 2019 mungkin akan menimbulkan kekhawatiran di komunitas Dota. Prediksi dari Dimas "Dejet" Surya Rizky dan Yudi "JustInCase" Anggi soal ESL Indonesia Championship salah satu alasannya.
Mari bicara statistik terlebih dahulu. Sebagai satu-satunya liga Dota 2 kancah lokal untuk saat ini, ESL Indonesia Championship S2 sebenarnya bisa jadi gambaran peta kekuatan tim Dota lokal. Secara klasemen, sementara ini PG.Barracx masih berada di peringkat keempat, tertinggal cukup jauh dari tim-tim seniornya.
Dejet dan JustInCase juga mengatakan, bahwa mereka masih kurang percaya dengan performa PG.Barracx. Tetapi kehadiran Hidayat "Lawlesshy" Narwawan yang bermain semakin baik dari pekan ke pekan liga ESL Indonesia Championship, membuat mereka kembali percaya dengan PG.Barracx.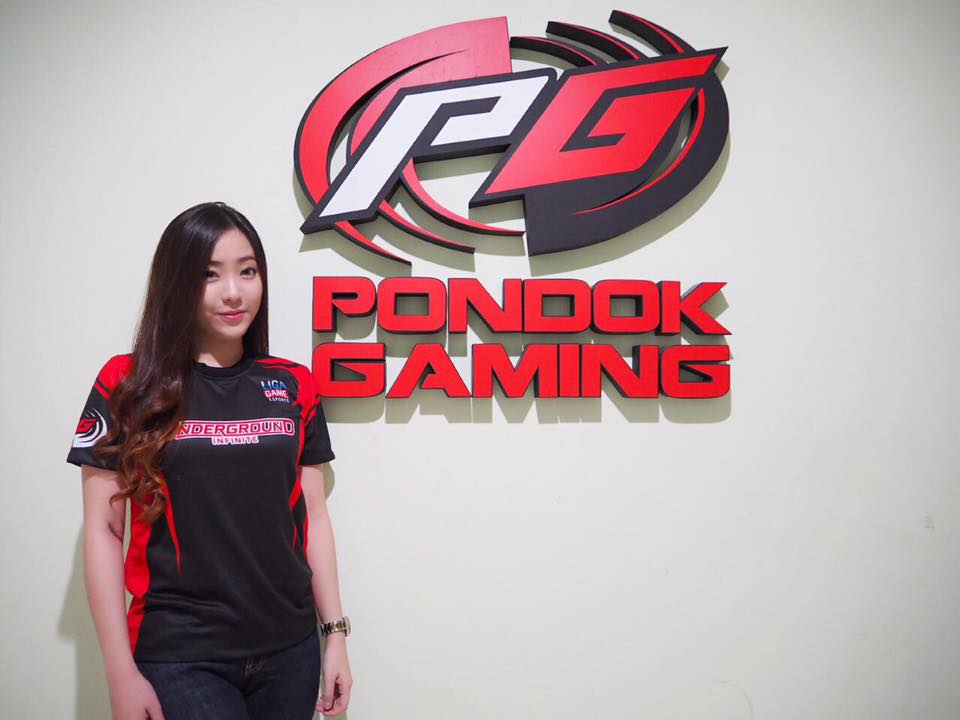 "Saya juga dapat informasi dari manajemen, divisi Dota PG.Barracx sempat tryout dengan kandidat timnas Filipina, Malaysia, dan tim kuat dari Malaysia. Hasilnya ternyata cukup memuaskan. Mereka juga sudah mulai mempelajari strategi-strategi musuh. Jadi, berharap yang terbaik saja, semoga semua berjalan lancar dan bisa dapat medali untuk Indonesia." Yuri bercerita kepada Hybrid.
Lagi-lagi, siapapun yang mewakili Indonesia, satu hal yang pasti mereka sudah lolos dari proses seleksi yang panjang dan melalui pertarungan yang sengit. Mereka yang mewakili, sudah membuktikan bahwa dirinya yang terkuat.
Kita selaku pengamat pastinya harus terus memantau dan mendukung agar esports Indonesia bisa mendapat hasil terbaik di SEA Games 2019.
From Our Network