Esports Ecosystem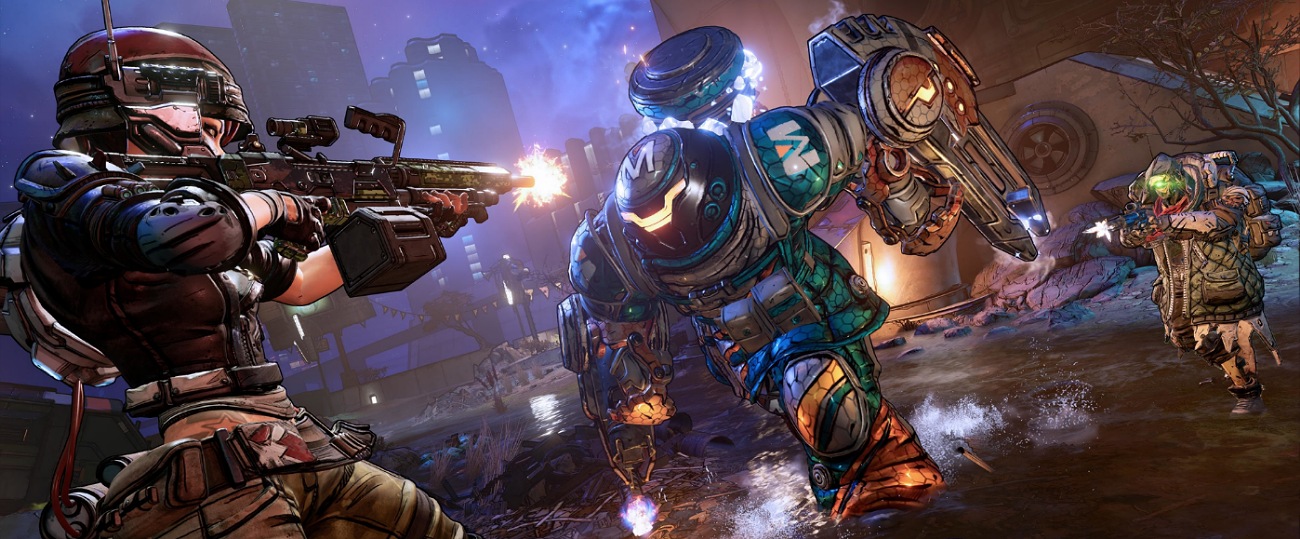 CEO Epic Games: Nvidia GeForce Now ialah layanan streaming paling bersabahat bagi developer serta publisher.
Ketika banyak orang berharap agar platform cloud gaming lepas landas dengan mulus, keadaan malah kurang terlihat prospektif bagi dua layanan yang belum lama ini meluncur (atau melepas status beta): Google Stadia dan GeForce Now. Pelanggan Stadia mengeluhkan minimnya pilihan konten dan fitur, sedangkan GeForce Now terus menerus kehilangan dukungan publisher third-party ternama.
Setelah Activision Blizzard dan Bethesda, minggu lalu Nvidia mengumumkan ditariknya permainan-permainan 2K Games dari layanan gaming on demand mereka. Pihak 2K Games tidak menjelaskan alasan penarikan tersebut – saya menduga dasar argumennya hampir serupa Activision dan Bethesda – tapi tentu hal ini merupakan pukulan menyakitkan bagi Nvidia. Platform mereka kehilangan lagi 20 judul esensial, hampir semuanya adalah seri franchise terkenal.
Per hari Jumat tanggal 6 Maret minggu lalu, pelanggan GeForce Now tak lagi bisa menikmati seri BioShock, Borderlands, NBA, WWE, Sid Meier's Civilization, termasuk pula game Mafia III, The Darkness II, The Golf Club 2019, Warriors Orochi 4 dan XCOM II. Daftar lengkapnya dapat Anda simak di page pengumuman GeForce Now. Di sana Nvidia juga menyampaikan, "Saat ini kami tengah bekerja sama dengan 2K Games buat menghadirkan lagi permainan-permainan mereka."
Namun ada secercah harapan bagi GeForce Now (dan cloud gaming secara umum) di tengah awan mendung ini. Melalui Twitter, CEO Epic Games Tim Sweeney mengumumkan dukungan penuh perusahaannya terhadap layanan besutan Nvidia itu. Epic Games berencana untuk terus menghadirkan permainan-permainan 'eksklusif' mereka di sana dan akan menyempurnakan integrasi antara Epic Store dengan GeForce Now.
Epic is wholeheartedly supporting NVIDIA's GeForce NOW service with Fortnite and with Epic Games Store titles that choose to participate (including exclusives), and we'll be improving the integration over time.

— Tim Sweeney (@TimSweeneyEpic) March 7, 2020
Menurut Sweeney, Nvidia GeForce Now ialah layanan streaming paling bersabahat bagi developer serta publisher, dan sama sekali tidak membebani penjualan game dengan potongan pajak. Perusahaan video game yang ingin memajukan industri ini dan membuatnya jadi lebih sehat disarankan untuk membantu menyuburkan pengembangan platform seperti GeForce Now.
Selain Epic Games, CD Projekt Red adalah nama lain yang vokal mendukung GeForce Now. Di tanggal peluncurannya nanti, permainan Cyberpunk 2077 yang Anda beli melalui Steam segera langsung dapat dinikmati via cloud. Dan saat artikel ini ditulis, saya juga melihat tingginya permintaan konsumen terhadap integrasi antara GOG dan GeForce Now. Dikelola sendiri oleh CD Projekt, GOG (dahulu dikenal sebagai Good Old Games) ialah satu dari sedikit platform distribusi digital bebas-DRM.
Lewat sesi pengujian, GeForce Now terbukti berjalan lebih baik dibanding Stadia di sambungan internet yang 'pas-pasan'. Itu artinya – walaupun belum tersedia resmi di sini – ia lebih kompatibel dengan gamer di Indonesia dibandingkan penawaran dari Google.
From Our Network