Esports Ecosystem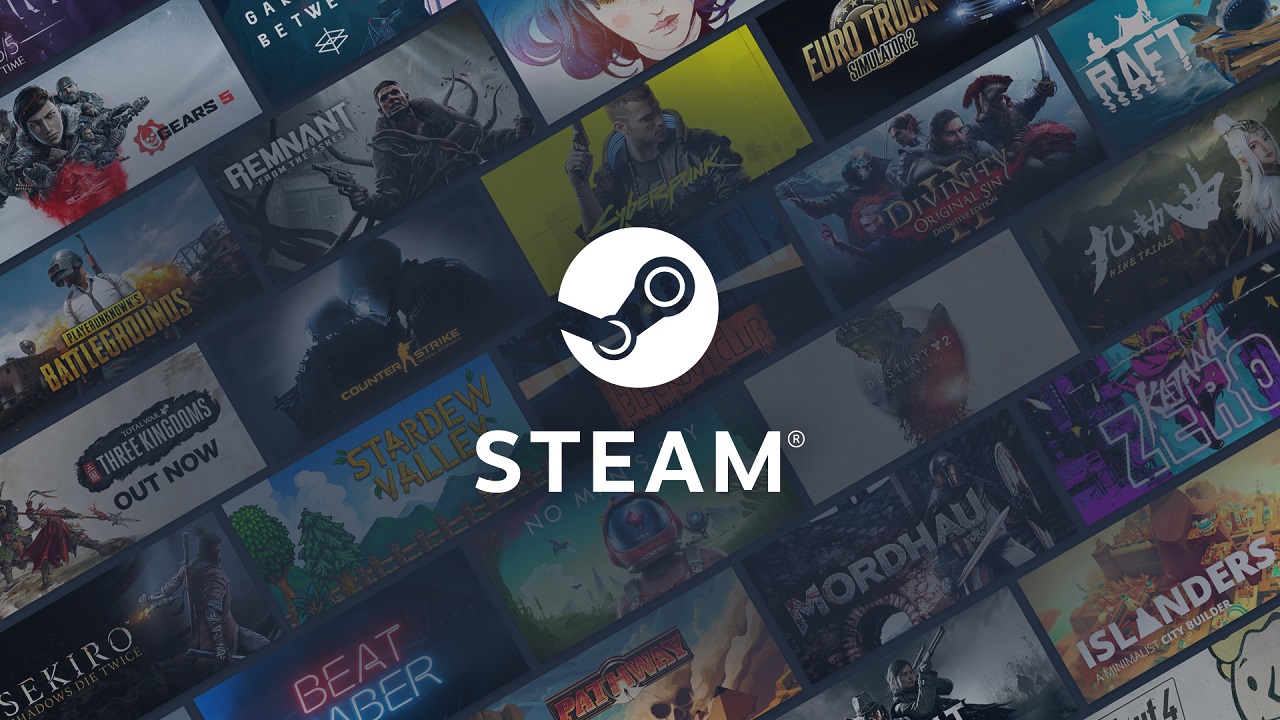 Samsung bekerja sama dengan Twitch sementara Ubisoft perpanjang kontrak dengan PayPal
Minggu lalu, muncul beberapa berita menarik di dunia game dan esports. Menurut laporan Valve, pada 2020, penjualan game di Steam naik 20% dari tahun sebelumnya. Sementara itu, Bethesda mengumumkan bahwa game Indiana Jones terbaru akan menjadi tanggung jawab dari MachineGames, developer di balik seri Wolfenstein baru.
2020, Penjualan Game di Steam Naik 20%
Valve merilis laporan terkait performa Steam sepanjang 2020 pada minggu lalu. Dalam laporan itu, disebutkan bahwa Steam kini punya 120 juta pemain aktif bulanan. Sementara jumlah pemain aktif harian mencapai 62,6 juta orang. Tak hanya itu, penjualan game pada 2020 juga naik 21,4% dari tahun sebelumnya. Dan total jam yang pemain habiskan di Steam naik 50,7%.
Soal game virtual reality, Valve mengungkap, tanpa Half-Life: Alyx, penjualan game VR naik 32% dari tahun 2019. Sementara jika penjualan Half-Life: Alyx dihitung, angka itu naik menjadi 39%. Dari segi pemasukan, total pemasukan game VR naik 71% pada 2020 dari tahun sebelumnya. Selain itu, total playtime dari game VR juga naik 30%, lapor GamesIndustry.
Twitch Gandeng Samsung untuk Adakan Twitch Rivals
Samsung baru saja menandatangani kontrak kerja sama dengan Twitch untuk mengadakan Twitch Rivals North America, kompetisi esports yang ditujukan untuk para streamers. Sebagai bagian dari kerja sama ini, Twitch akan menggunakan smartphone Galaxy yang sudah dilengkapi dengan 5G di kompetisi yang mengadu mobile game dalam Twitch Rivals, seperti Mobile Mondays dan Mobile Gaming Heroes.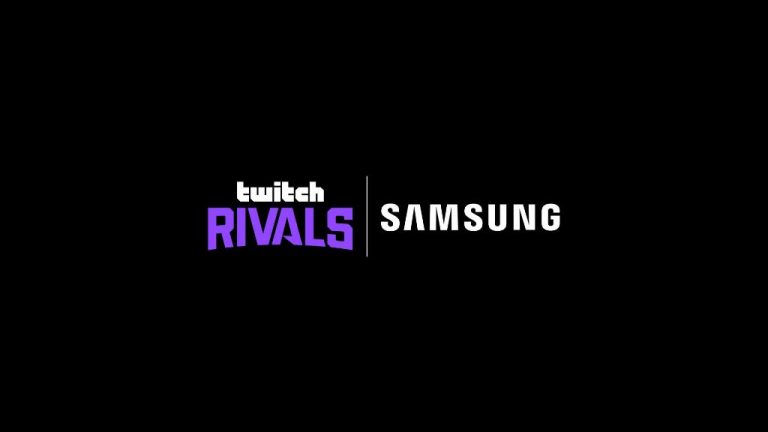 Kali ini bukan pertama kalinya Samsung masuk ke dunia esports. Pada Mei 2020, Samsung bekerja sama dengan organisasi esports T1. Selain itu, mereka juga pernah menjadi sponsor dari beberapa tim League of Legends dari Korea Selatan, seperti Samsung Blue dan Samsung White, menurut laporan Esports Insider.
Ubisoft Perbarui Kontrak Kerja Sama dengan PayPal
Ubisoft memperbarui kerja sama mereka dengan PayPal. Dengan ini, PayPal akan menjadi platform pembayaran resmi untuk sejumlah kompetisi esports dari Rainbow Six, seperti liga Eropa dan Amerika Utara, turnamen Major pada Mei dan Agustus, serta Six Invitationals. Selain itu, Rainbow Six World Cup — yang Ubisoft perkenalkan pada September 2020 — juga akan menjadi bagian dari kerja sama ini, seperti yang disebutkan oleh Esports Insider.Kontrak antara Ubisoft dan PayPal ini berlaku hingga September 2022.
Blizzard Entertainment Perbarui Battle.net
Blizzard Entertainment baru saja merilis update untuk merombak Battle.net. Dirilis pada 1996, Battle.net merupakan platform online yang kemudian menjadi launcher untuk game-game Blizzard. Orang-orang yang mendaftarkan diri sebagai beta testers telah dapat menggunakan versi terbaru dari Battle.net selama beberapa bulan belakangan. Sekarang, Battle.net versi terbaru telah diluncurkan. Hanya saja, saat ini, versi terbaru dari Battle.net hanya bisa diakses oleh para pemain di sebagian kawasan dari Amerika Utara. Namun, Blizzard akan merilis update ini di semua kawasan lain dalam tiga minggu ke depan.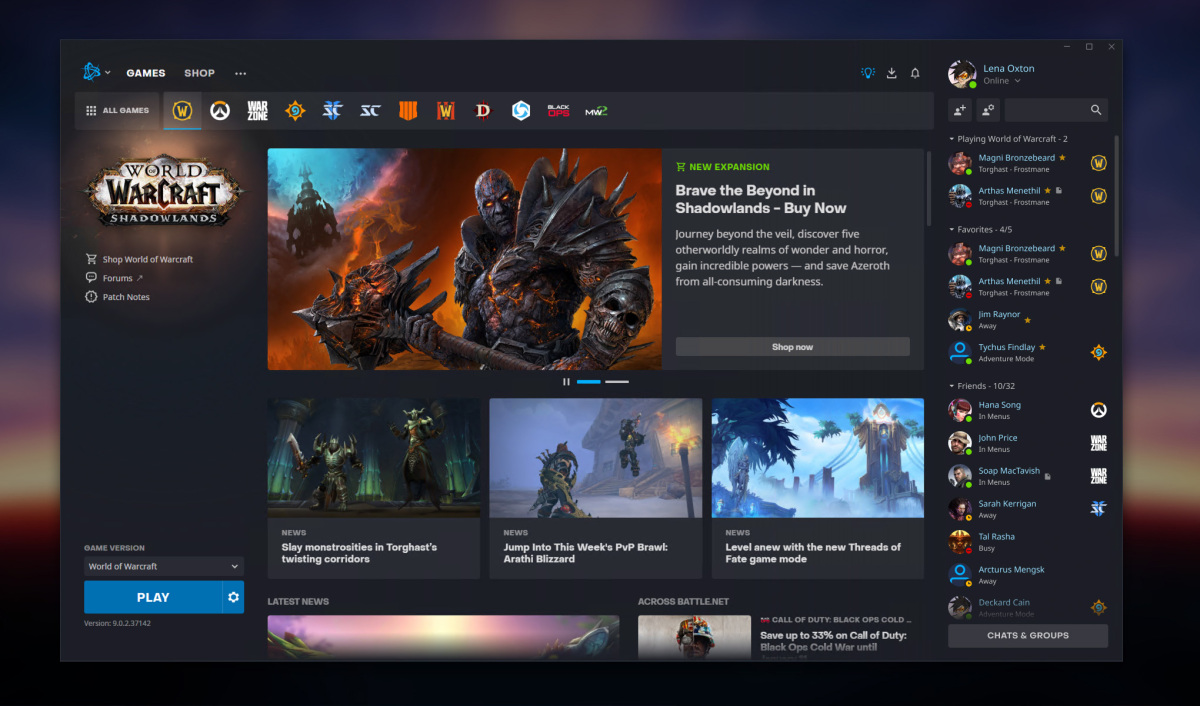 Versi terbaru dari Battle.net memiliki kolom berita yang lebih besar dan juga tab sosial yang lebih lengkap. Selain itu, Blizzard juga memungkinkan pemain untuk mengakses menu-menu di Battle.net hanya dengan keyboard. Mereka juga menambahkan hub notifikasi, memudahkan pengguna untuk melihat pesan dari teman-teman mereka atau melihat durasi waktu download/update dari sebuah game, menurut VentureBeat.
Bethesda Garap Game Indiana Jones Baru
Bethesda merilis teaser dari game Indiana Jones baru. Game tersebut akan dibuat oleh MachineGames, developer di balik seri Wolfenstein yang dirilis pada 2015-2019. Bethesda menunjuk Todd Howard untuk menjadi executive producer dari game Indiana Jones ini. Howard merupakan Director dan Executive Producer dari Bethesda dan dikenal berkat game RPG, The Elder Scrolls. Seperti yang disebutkan oleh VentureBeat, game Indiana Jones terakhir kali diluncurkan pada 2009. Game berjudul Indiana Jones and the Staff of Kings itu dirilis untuk Nintendo Wii serta Sony PlayStation 2 dan PSP.
— Bethesda (@bethesda) January 12, 2021
Cavea Dapat Investasi Sebesar €1 Juta
Cavea, perusahaan analitik penonton dan sponsorship esports, baru saja mendapatkan investasi sebesar €1 juta. Kucuran dana ini datang dari investor lama dan baru Cavea. Salah satu investor Cavea adalah The Danish Growth Fund.
Dana yang Cavea dapatkan ini akan digunakan untuk melakukan konsolidasi, menambahkan pekerja, dan memungkinkan mereka untuk fokus untuk mengomersilkan produk mereka, lapor Esports Insider. Platform iklan dan sponsorship dari Cavea membantu organisasi esports, penyelenggara turnamen, sponsor, dan kreator konten untuk mengumpulkan data tentang harga dari konten esports di semua channel.
From Our Network