Esports Ecosystem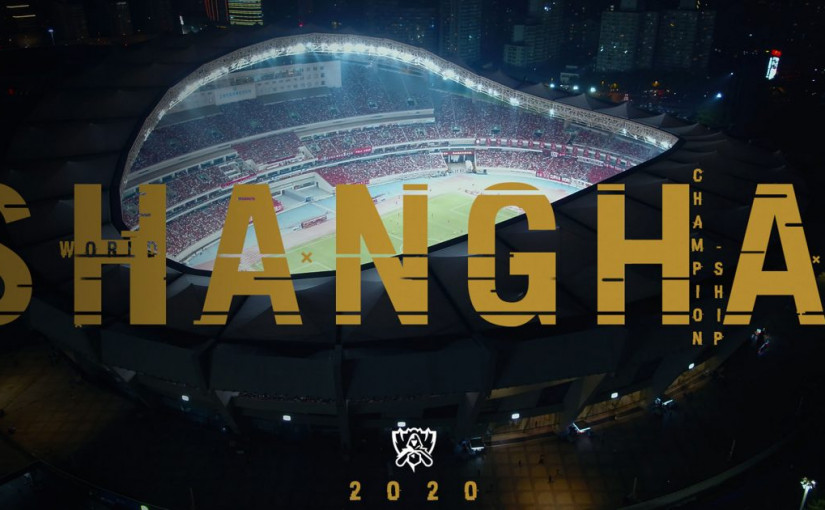 Pemerintah Shanghai berjanji mereka akan berusaha keras untuk memastikan League of Legends World Championship berjalan lancar
Penyebaran virus Corona menyebabkan sejumlah turnamen esports ditunda, seperti WESG 2019 Asia Pacific CS:GO. Pada hari Rabu, 26 Februari 2020, pemerintah Shangai membuat pernyataan resmi, menyatakan bahwa mereka akan "berusaha sekuat tenaga" untuk memastikan turnamen esports besar yang akan diadakan di Tiongkok tetap bisa diselenggarakan. Salah satunya adalah League of Legends World Championship, yang akan diadakan di Shanghai Stadium sekitar bulan Oktober dan November 2020.
Dalam usahanya untuk memastikan turnamen esports berjalan lancar, pemerintah Shanghai menyarankan agar penyelenggara turnamen mengganti format turnamen offline menjadi online. Sejauh ini, diperkirakan ada lebih dari 400 pertandingan LAN yang terpengaruh oleh wabah virus Corona. Selain itu, pihak pemerintah juga mengatakan bahwa perusahaan esports yang mengalami kerugian akibat dampak dari virus Corona akan diprioritaskan untuk mendapatkan pendanaan dari pemerintah, menurut laporan VP Esports.
480+ LAN games were halted due to the COVID-19 outbreak, government has advised organizers to change into online format. He also mentioned government will lean in helping those whose loss were huge in these times.

— Ran (@ran_lpl) February 26, 2020
Tak berhenti sampai di situ, pemerintah Shanghai juga berjanji bahwa mereka akan berusaha keras untuk memastikan LWC 2020 tetap berjalan. Memang, LWC baru akan diadakan sekitar Oktober atau November, tapi wabah virus Corona telah menyebabkan berbagai turnamen esports ditunda atau bahkan dibatalkan. Jika wabah virus Corona belum dapat diatasi hingga musim gugur mendatang, maka ini mungkin akan menyebabkan masalah dalam penyelenggaraan LWC 2020.
Sejauh ini, di Tiongkok, telah ada 77 ribu orang yang terjangkit virus Korona. Untungnya, penyebaran virus Corona di Shanghai tidak terlalu parah. Meskipun memiliki populasi lebih dari 34 juta orang, hanya 335 orang yang telah terkonfirmasi terkena virus Corona di Shanghai. Kawasan yang terkena dampak terbesar akibat virus Corona adalah provinsi Hubei, yang menjadi tempat pertama virus Corona muncul. Per 25 Februari 2020, di Hubei, terdapat 65 ribu orang yang terjangkit virus Corona sementara jumlah korban meninggal mencapai lebih 2,5 ribu orang.
League of Legends bukan satu-satunya game esports yang terkena dampak virus Corona. Sebelum ini, Activision Blizzard juga memutuskan untuk memindahkan semua pertandingan Overwatch League di Tiongkok ke Korea Selatan. Namun, tampaknya, mereka juga harus membatalkan pertandingan di Korea Selatan karena virus Corona.
Sementara itu, selain memastikan turnamen esports masih berjalan, pemerintah Shanghai juga akan memudahkan proses birokrasi bagi perusahaan-perusahaan yang bergerak di bidang esports dan game. Bagi publisher yang hendak meluncurkan game baru, pemerintah akan menyederhanakan proses aplikasi online untuk mendapatkan persetujuan pemerintah.
Sumber header: Nexus League of Legends
From Our Network