Esports Ecosystem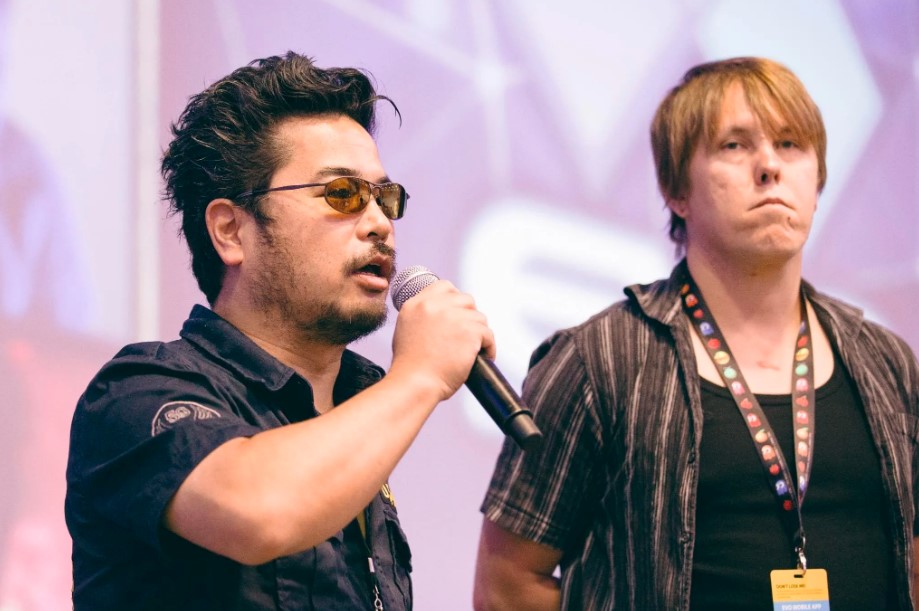 Produser seri Tekken, Katsuhiro Harada menyuarakan pendapatnya setelah pemerintah daerah jepang menerbitkan peraturan pembatasan durasi main game anak.
Konsumsi game bagi anak sepertinya memang sedang menjadi satu perhatian tersendiri bagi pemerintah di beberapa negara. Salah satu negara yang pertama kali memunculkan perhatian ini adalah Tiongkok. Pada November 2019 lalu, pemerintah Tiongkok sudah mengeluarkan regulasi baru untuk meminimalisir dampak buruk bermain game. Regulasi tersebut termasuk membatasi durasi main game dan serta membuat jam malam untuk gamers usia muda.
Walhasil regulasi tersebut berdampak kepada beberapa game, seperti Epic Games yang batasi waktu main Fortnite di Tiongkok, sertai Arena of Valor yang menyiapkan fitur Face Recognition untuk mengetahui usia pemain. Tak hanya di Tiongkok, Jepang juga kini kabarnya sudah menerapkan regulasi serupa, lewat sebuah peraturan daerah.
Peraturan ini diberi nama Net Game Addiction Measure Ordinance, yang diterapkan di prefektur Kagawa, Shikoku, Jepang. Peraturan ini akan membatasi waktu main warga yang berusia di bawah 18 tahun jadi hanya satu jam per hari saja. Melihat regulasi ini, Katsuhiro Harada, produser dan direktur seri game Tekken, lalu memberikan tanggapan yang cukup keras.
The new Kagawa law goes into effect on Today.
A parent who did NOT grow up wisely found a scapegoat for not being able to educate their children wisely.

—-
Japan's Kagawa Prefecture Passes Law Striving to Limit Gaming for Minors to 1 Hour Per Day https://t.co/Ojd6bGion3

— Katsuhiro Harada (@Harada_TEKKEN) April 1, 2020
Twit tersebut jika diterjemahkan secara kasar berarti. "Para orang tua yang tumbuh dewasa dengan tidak bijak menjadikan game sebagai kambing hitam atas ketidakmampuan mereka untuk mendidik anak mereka secara bijak." Mengutip Siliconera, peraturan daerah ini tidak hanya sekadar membatasi durasi main game anak-anak di bawah 18 tahun jadi 60 menit saja per hari (akhir pekan 90 menit), namun juga menerapkan jam malam yang melarang anak-anak untuk menggunakan telepon genggam di atas pukul 22:00.
Memang tidak seperti Tiongkok, yang memaksa pengembang untuk mengubah bagian dalam game untuk pembatasan durasi pemain, peraturan daerah yang diterapkan di Jepang ini bisa dibilang hanya bersifat sebagai arahan dari pemerintah kepada para orang tua dalam mengatur konsumsi game anak. Masih dari Siliconera, kebijakan ini sendiri sebenarnya masih menjadi perdebatan bagi kalangan umum di Jepang, karena cara menegakkan peraturannya yang masih jadi tanda tanya.
Lebih lanjut, Harada secara vokal menentang hal ini lewat beberapa seri twit lainnya. Ia mengatakan bahwa orang-orang yang membuat kebijakan ini adalah "orang orang dengan pikiran membosankan yang tidak dapat memberikan anak anak ide dan inspirasi."
"Sold millions of units title" by Japanese game companies are sold mainly in the US & Euro markets (ex. TK7= 5million units worldwide but Japan has less than 4%).
So this ordinance has no effect on us. However, it has a negative effect on Japanese culture.https://t.co/C7e1Q9bZxV

— Katsuhiro Harada (@Harada_TEKKEN) April 1, 2020
Terakhir, Harada kembali menegaskan bahwa bentuk perlawanan yang ia lakukan lewat opini pribadinya sendiri ini tidak ada hubungannya dengan penjualan game Tekken sendiri. Ia menjabarkan bahwa penjualan game Tekken 7 yang sudah mencapai jutaan unit, lebih banyak terjual di pasar barat (Eropa dan AS), ketimbang pasar Jepang yang hanya menyumbang 4 persen dari total penjualan dengan hanya 5 juta kopi saja terjual. "Jadi peraturan daerah ini tidak ada urusannya dengan penjualan Tekken 7. Namun, saya merasa ini akan memberikan dampak negatif kepada budaya gaming di Jepang.". Ucap Harada.
Pada akhirnya, regulasi pembatasan waktu bermain game memang seakan menjadi pedang bermata dua bagi masyarakat. Pada satu sisi, pembatasan ini mungkin baik bagi tumbuh kembang anak, seraya memberi pedoman kepada orang tua terhadap cara konsumsi game terbaik bagi anak. Namun pada sisi lain, kebijakan seperti ini sedikit banyak juga akan mempengaruhi industri game itu sendiri. Walau mungkin tidak terasa untuk saat ini, pergeseran budaya seperti yang disebut Harada bisa jadi akan memberi dampak besar terhadap bisnis game di masa depan.
Sumber Header: Red Bull Esports
From Our Network