Esports Ecosystem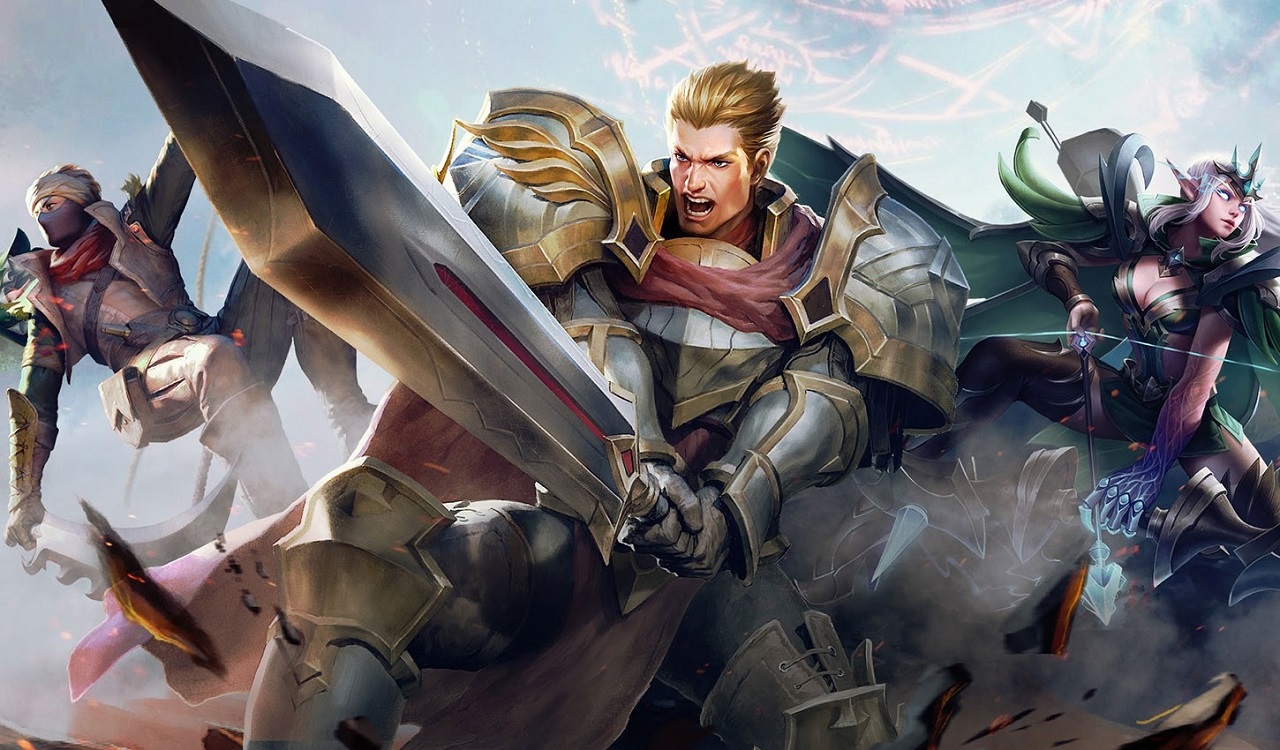 Sony baru saja mengakuisisi Bluepoint dan StreamElements mengakuisisi Paragon
Minggu lalu, ada beberapa berita menarik di dunia game. Salah satunya, Konami baru saja mengadakan kontes untuk developer indie, meminta mereka untuk membuat versi remake atau sekuel dari game klasik buatan Konami. Selain itu, Bandai Namco baru saja memamerkan logo baru mereka. Pada minggu lalu, pemasukan Honor of Kings juga menembus US$10 miliar.
Konami Buka Kontes untuk Developer Indie
Konami menggelar kontes untuk developer indie pada minggu lalu. Dalam kontes itu, para developer indie diminta untuk membuat game yang didasarkan pada seri klasik Konami, seperti Gradius, Ganbare Goemon, dan lain sebagainya.  Game yang dibuat oleh para developer bisa berupa sekuel atau pun remake. Para developer indie juga diberikan kebebasan untuk memilih apakah mereka akan membuat game dengan genre serta gameplay yang sama seperti game klasik buatan Konami atau justru memilih genre yang sama sekali baru.
Kontes ini disponsori oleh Konami. Untuk mengadakan kontes tersebut, Konami juga bekerja sama dengan Shueisha Game Creators Camp. Kontes itu akan dimulai pada 30 September 2021 dan akan berakhir pada 6 Januari 2022, menurut laporan IGN.
Sejak Diluncurkan Pada 2015, Total Pemasukan Honor of Kings Capai US$10 Miliar
Total pemasukan dari Honor of Kings telah mencapai US$10 miliar sejak mobile MOBA tersebut diluncurkan oleh Tencent pada 2015. Honor of Kings menjadi mobile game pertama yang mendapatkan pencapaian tersebbut. Berdasarkan data dari Sensor Tower, pemasukan Honor of Kings pada 2021 saja berhasil mencapai lebih dari US$2 miliar. Hal ini menjadikan Honor of Kings sebagai mobile game MOBA dengan pemasukan terbesar.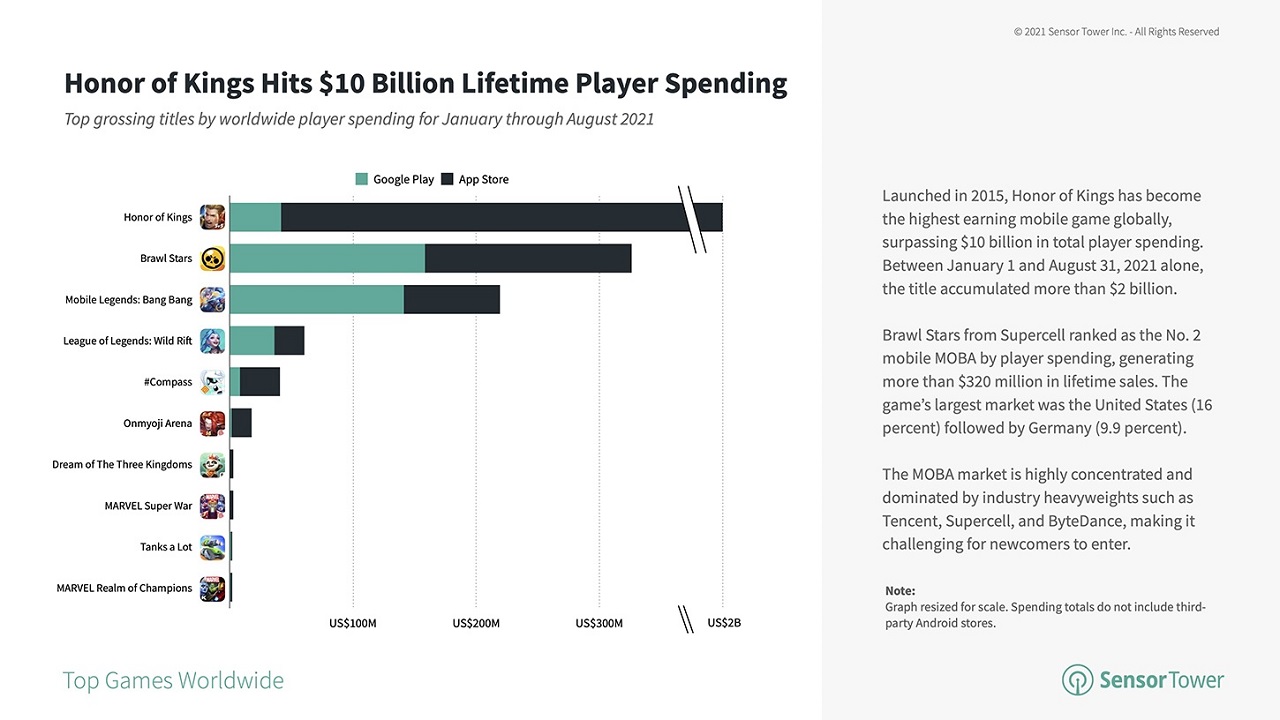 Gelar mobile MOBA dengan pemasukan terbesar kedua diduduki oleh Brawl Stars dari Supercell. Namun, pemasukan Honor of Kings jauh lebih besar dari Brawl Stars, yang mendapatkan US$320 juta pada Januari-Agustus 2021. Posisi ketiga ditempati oleh Mobile Legends: Bang Bang, yang mendapatkan US$220 juta pada periode Januari-Agustus 2021, lapor GamesIndustry.
StreamElements Akuisisi Jaringan Multichannel YouTube, Paragon
StreamElements mengumumkan bahwa mereka telah mengakuisisi Paragon, jaringan multichannel YouTube yang menaungi beberapa kreator konten ternama, seperti SyperPK, xNestorio, dan Kiingtong. Sebagai perusahaan "YouTube Network & Digital Media", Paragon menawarkan layanan pada kreator konten untuk membantu mereka meningkatkan kualitas konten serta jangkauan konten mereka. CEO StreamElements, Gil Hirsch mengatakan, dengan mengakuisisi Paragon, mereka ingin bisa memperluas jangkauan mereka ke industri video-on-demands.
"Dengan menjadikan Paragon sebagai bagian dari keluarga StreamElements, kami akan bisa membantu banyak YouTubers ternama untuk memperkaya penawaran mereka dan membantu mereka menambah jumlah penonton mereka," ujar Hirsch, dikutip dari VentureBeat. "Kami tidak akan memotong komisi para YouTubers dari pemasukan iklan standar. Hal ini sesuai dengan misi kami sebagai perusahaan yang mengutamakan kreator."
Bandai Namco Pamer Logo Baru
Developer dan publisher Jepang, Bandai Namco, memamerkan logo baru mereka pada minggu lalu. Logo baru ini akan mulai digunakan pada April tahun depan. Logo ini diharapkan dapat mencerminkan tujuan baru perusahaan, yaitu "kebahagiaan untuk semua orang di masa depan." Dalam logo barunya, Bandai Namco menggunakan "Fukidashi" atau balon kata, yang merupakan cerminan potensi perusahaan untuk menjalin hubungan dengan semua orang dan menginspirasi mereka dengan berbagai "ide yang mengagumkan", menurut laporan Nintendo Life.
Bandai Namco is changing their logo, effective next year https://t.co/53rXVnOhSjpic.twitter.com/k2WxNYZS81

— Wario64 (@Wario64) October 1, 2021
Sony Akuisisi Bluepoint Games
Sony baru saja mengakuisisi Bluepoint Games, yang telah menjadi rekan mereka sejak lama. Bluepoint dikenal berkat sejumlah game remasters dan remakes mereka, seperti versi remake dari Demon's Souls untuk PlayStation 5, remake Shadow of Colossus untuk PlayStation 4, serta versi remasters dari Uncharted: The Nathan Drake Collection, lapor GamesIndustry.
Sejak Bluepoint didirikan, Sony memang telah menjalin hubungan erat dengan studio itu. Faktanya, Sony menjadi publisher dari game pertama buatan Bluepoint, yaitu Blast Factor, game untuk PlayStation 3 yang dirilis pada 2006. Sebelum ini, Bluepoint juga pernah diprecayakan untuk membuat remake dan remaster dari God of War dan Gravity Rush.