Esports Ecosystem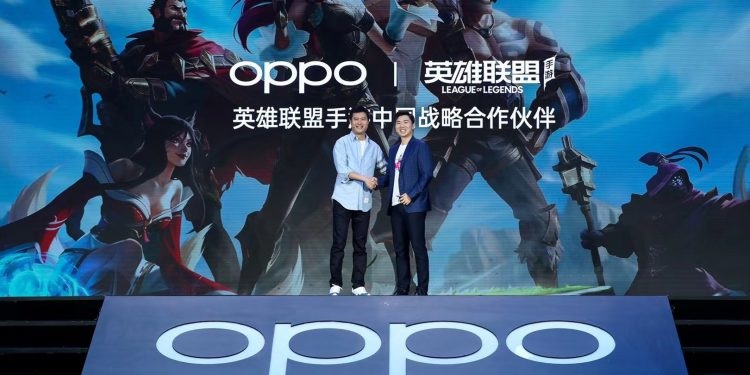 Sementara AMD mendukung tim esports Mercedes-AMG Petronas
Minggu lalu, ada dua perusahaan otomotif yang mengumumkan kerja samanya dengan pelaku industri esports. Salah satunya adalah BMW yang menggandeng LVL. Sementara itu, tim esports Mercedes mengungkap bahwa mereka menjalin kerja sama dengan AMD.
OPPO Bakal Sponsori Liga Wild Rift di Tiongkok
Ketika meluncurkan smartphone barunya, Reno 6, OPPO juga mengungkap bahwa mereka telah menjalin kerja sama dengan TJ Sports, operator dari skena esports League of Legends di Tiongkok. Melalui kerja sama ini, OPPO akan menjadi rekan resmi untuk liga profesional dari League of Legends: Wild Rift. Kerja sama tersebut akan berlangsung selama 2 tahun, mulai dari Juni 2021 sampai semester pertama 2023.
Sebagai bagian dari kolaborasi ini, Reno 6 Pro+ akan digunakan sebagai perangkat resmi bagi para pemain di liga profesional Wild Rift. Sebelum ini, OPPO telah menjadi sponsor dari liga profesional League of Legends di Tiongkok (LPL). Mereka juga mendukung beberapa turnamen global dari League of Legends, termasuk League of Legends World Championship, Mid-Season Invitational, dan turnamen All-Star, menurut laporan The Esports Observer.
ASUS Perbarui Kerja Sama dengan eNASCAR
ASUS memperbarui kontrak kerja sama mereka dengan eNASCAR. Dengan begitu, ASUS kembali menjadi sponsor dari eNASCAR Coca-Cola iRacing Series 2021. Salah satu bentuk kerja sama antara ASUS dan eNASCAR adalah produk-produk Republic of Gamers (ROG) dari ASUS akan diiklankan selama siaran eNASCAR dan juga di media sosial mereka. Tak hanya itu, mobil balap yang tampil di iRacing Series juga akan menggunakan warna khas ROG.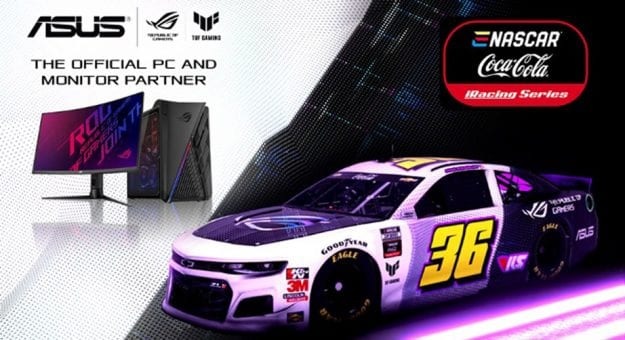 "ASUS adalah salah satu sponsor utama di komunitas racing. Mereka juga dapat memberikan produk terbaik untuk para gamers PC dan sim racers di dunia," kata Nick Rend, Managing Director of Gaming and Esports, NASCAR, seperti dikutip dari Esports Insider. "Kompetisi eNASCAR Coca-Cola iRacing Series mengadu para sim racers terbaik di dunia. Melalui kerja sama dengan ASUS ini, kami akan bisa memberikan produk terbaik yang para sim racers perlukan saat bertanding dengan satu sama lain."
DarkZero dan Aim Lab Kerja Sama untuk Buat Tutorial Rainbow Six: Siege
Organisasi esports asal Amerika Utara, DarkZero Esports (DZ) dan platform pelatihan gamers, Aim Lab, mengumumkan kolaborasi mereka untuk membuat program latihan bagi para pemain Rainbow Six: Siege. Kali ini bukan pertama kalinya DarkZero dan Aim Lab berkolaborasi. Pada 2020, keduanya pernah mengadakan DarkZero x Aim Lab Pro-Am Tournament. Belum lama ini, DarkZero juga mendapatkan pelatih tim Rainbow Six baru, yaitu Brandon "BC" Carr, pemain profesional yang sempat mengundurkan diri sebelum kembali ke dunia esports. Nantinya, dia juga bertanggung jawab untuk membuat konten dan tutorial khusus bagi pengguna Aim Lab.
"Aim Lab merupakan bagian penting dari program esports kami," kata Carr, lapor Esports Insider. "Kami melakukan latihan dan pemanasan harian menggunakan Aim Lab untuk mempelajari teknik tertentu. Saya tidak sabar untuk mengokohkan kerja sama kami dan terus membuat konten tutorial terkait Siege."
Mercedes-AMG Petronas Bekerja Sama dengan AMD
Mercedes-AMG Petronas, tim Formula One milik Mercedes, baru saja mengumumkan kerja sama mereka dengan AMD di bidang esports. Melalui kerja sama ini, AMD akan memberikan produk-produk mereka pada tim Mercedes-AMG Petronas Esports, khususnya GPU dan prosesor. AMD juga akan menyediakan hardware dan software yang telah "dioptimalkan" untuk para kegiatan gaming. Selain itu, AMD juga akan menyiapkan PC gaming untuk tempat pelatihan Mercedes-AMG Petronas Esports yang baru. Tempat pelatihan yang akan diperkenalkan pada 2021 itu terletak di Brackley, Inggris, lapor Esports Insider.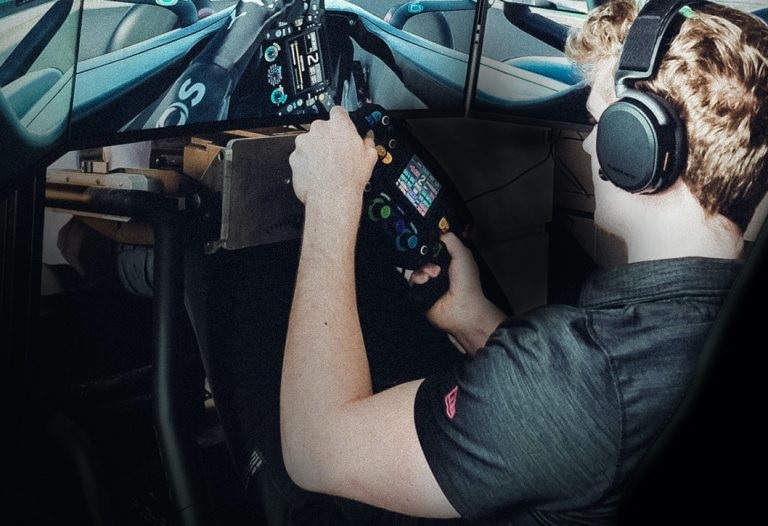 BMW Jadi Rekan Otomotif dari LVL
Pada 2020, VERITAS Entertainment membuka fasilitas gaming dan esports baru di Jerman, bernama LVL. Sekarang, LVL mengumumkan bahwa mereka telah bekerja sama dengan BMW. Sayagnya, tidak diketahui berapa nilai kerja sama ini. Satu hal yang pasti, LVL akan membantu BMW untuk membuat konten esports. Memang, selain tempat pelatihan, LVL juga memiliki studio produksi konten serta perangkat virtual reality. Selain membuat konten, BMW juga akan menggunakan tempat milik LVL untuk mengadakan event esports, lapor The Esports Observer.
From Our Network