Esports Ecosystem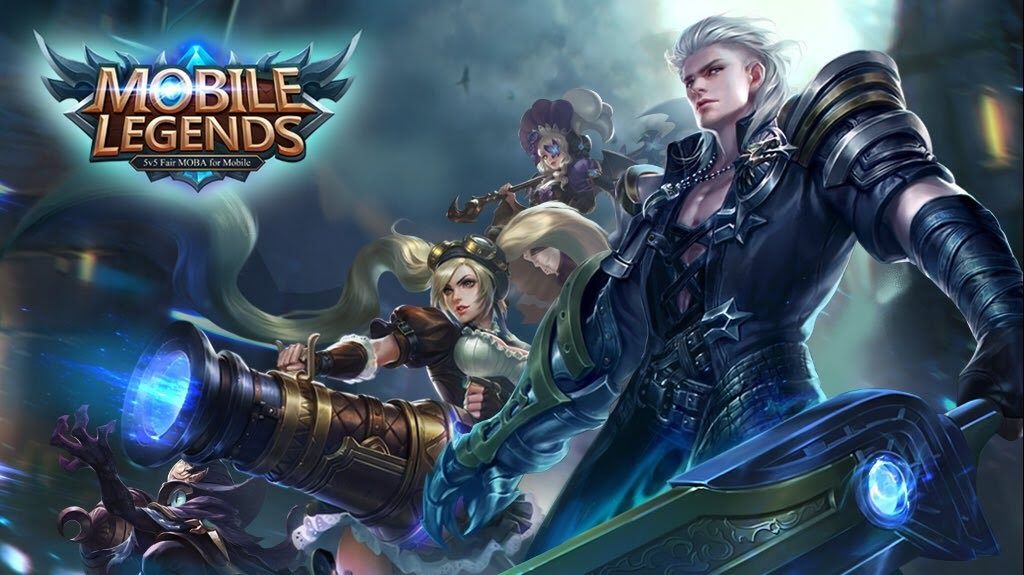 Tujuan Nimo TV menggelar Nimo TV Mobile Legends Arena memang untuk mencari pemain Mobile Legends berbakat baru
Platform streaming game Nimo TV akan mengadakan turnamen Mobile Legends bernama Nimo TV Mobile Legends Arena (NMA). Turnamen tersebut terbuka untuk umum. Tujuan Nimo TV mengadakan turnamen itu adalah untuk mencari pemain Mobile Legends baru yang berbakat. Total hadiah yang ditawarkan oleh Nimo TV mencapai Rp100 juta.
"Indonesia telah melahirkan banyak atlet esports dan mengukir prestasi di mata dunia," kata Tobby, PIC Nimo TV Indonesia dalam pernyataan resmi. "Sebagai salah satu pelaku industri esports, kami yakin Nimo TV juga dapat berperan dalam menciptakan bintang-bintang Mobile Legend baru. Kompetisi Nimo TV Mobile Legends Arena diharapkan bisa menjadi batu loncatan bagi orang-orang yang ingin menggeluti profesi sebagai pemain profesional serta memotiviasi para pemain Mobile Legends untuk berkarya dalam industri game live streaming." Memang, salah satu cara untuk menjadi pemain profesional adalah dengan unjuk gigi di turnamen esports.
Jika Anda tertarik untuk ikut serta dalam NMA, Anda bisa mendaftarkan diri di sini. Pendaftaran dibuka sampai tanggal 7 Juni 2020. Babak kualifikasi akan diadakan pada 8-14 Juni 2020 menggunakan sistem single elimination dan format pertandingan best of one. Dalam pernyataan resmi, Nimo TV menyebutkan bahwa akan ada sekitar 256 sampai 512 tim yang berlaga di babak kualifikasi.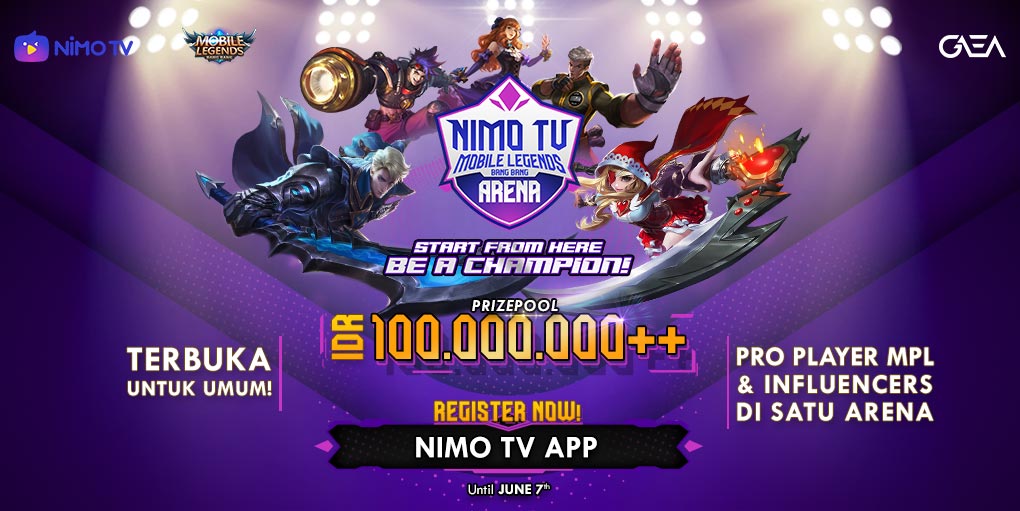 Dari babak kualifikasi, akan dipilih 48 tim terbaik untuk maju ke babak round robin. Sama seperti babak kualifikasi, babak round robin menggunakan metode single elimination dan format best of one. Tim yang menang di babak round robin akan mendapatkan 1 poin sementara tim yang kalah akan kehilangan 1 poin. Babak round robin akan diadakan tepat setelah babak kualifikasi, yaitu pada 15-21 Juni 2020.
Dari babak round robin, 16 tim terbaik akan melaju ke babak playoff, yang diadakan pada 26-28 Juni 2020. Babak playoff masih menggunakan sistem single elimination. Hanya saja, tim akan berlaga dengan format best of three. Pada babak final, pemenang akan ditentukan berdasarkan best of five. Tim yang berhasil duduk di peringkat 1-4 akan dapat berpartisipasi dalam Star Battle bersama 20 pemain profesional dan influencer Mobile Legends. Star Battle diadakan setiap Jumat, Sabtu, dan Minggu mulai 10 Juli sampai 2 Agustus 2020.
Dalam Star Battle, 40 peserta akan dipilih secara acak untuk membentuk sebuah tim. Setiap minggu, 8 tim ini akan bertanding dengan satu salam lain dalam format best of one. Jika menang, setiap peserta akan mendapatkan poin 25. Sementara jika kalah, peserta akan kehilangan 25 poin. Menariknya, pemenang Star Battle bukanlah tim, tapi individu. Peserta yang mendapatkan poin paling banyak akan keluar sebagai pemenang. Selain itu, juga ada hadiah untuk peserta yang mendapatkan gelar Most Popular Player.
"Babak playoff dan Star Battle akan disiarkan secara live di Nimo TV dan diharapkan dapat menghibur serta memberikan panggung untuk para pemain Mobile Legends," kata Veronica, Local Manager Nimo TV Indonesia. "Anda bisa mendaftarkan diri ke Nimo TV Moble Legends Arena secara gratis. Kami juga telah menyiapkan total hadiah lebih dari Rp100 juta. Hadiah akan diberikan pada aku Nimo TV pemenang dalam bentuk gems."
Disclosure: Hybrid adalah media partner acara Nimo TV Mobile Legends Arena (NMA).