Esports Ecosystem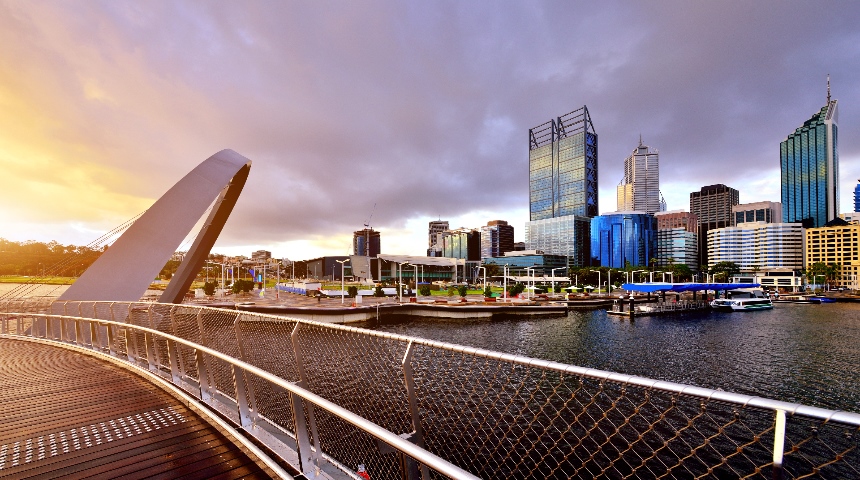 Fasilitas esports tersebut diharapkan akan membuat Perth menjadi pusat esports
Murdoch University di Australia telah mendapatkan dana sebesar AU$360 juta (sekitar Rp3,8 triliun) untuk membangun kampus vertikal baru. Di kampus tersebut, mereka juga akan membuat Digital Futures Academy serta pusat esports. Salah satu fasilitas yang tersedia di pusat esports tersebut adalah stadion yang akan digunakan untuk menyelenggarakan turnamen esports.
Professor Eeva Leinonen, Vice-Chancellor of Murdoch University mengungkap, alasan mereka tertarik membangun pusat esports di kampus baru mereka adalah karena industri esports tengah berkembang pesat. Dengan dibangunnya pusat esports tersebut, Murdoch University ingin ikut berperan dalam pengembangan esports, baik dalam hal pembelajaran, pengembangan, dan riset esports.
"Pengeluaran dalam sektor gaming interaktif dan esports cukup siginfikan. Diperkirakan, total belanja di kedua bidang tersebut di Australia akan naik hingga lebih dari $7 miliar pada 2023. Hal ini menunjukkan betapa besarnya minat akan esports," kata Leinonen, seperti dikutip dari Esports Insider. "Esports tidak hanya tentang bermain game. Esports telah menjadi industri besar yang mencakup berbagai aspek, mulai dari pengembangan talenta sampai kompetisi. Di masa depan, industri esports akan menawarkan beragam jenis karir."
Kucuran dana yang didapatkan oleh Murdoch University merupakan bagian dari dana pemerintah Perth untuk membangun pusat bisnis kota tersebut. Dalam membangun pusat esports ini, Murdoch University menggandeng Cisco dan organisasi esports asal Pearth, Petanet.GG. Nantinya, pusat esports tersebut akan dihubungkan dengan pusat esports lain yang ada di Singapura dan Asia Timur.
"Kami sangat senang mendengar rencana pembangunan stadion esports di kampus Murdoch," kata Stephen Cornish, Managing Director of Pentanet.GG. "Perth dekat dengan Asia, yang merupakan kawasan dengan jumlah gamer paling banyak di dunia. Hal ini menjadikan Perth dan Australia Barat sebagai lokasi yang cocok untuk pusat esports."
Memang, salah satu tujuan pembangunan pusat esports di Murdoch University adalah untuk mengembangkan scene esports lokal di Perth. Ke depan, Perth diharapkan akan bisa menjadi pusat esports dan gaming. Jika industri esports di Perth tumbuh, diharapkan akan muncul berbagai sumber pemasukan baru bagi kawasan Australia Barat.