Game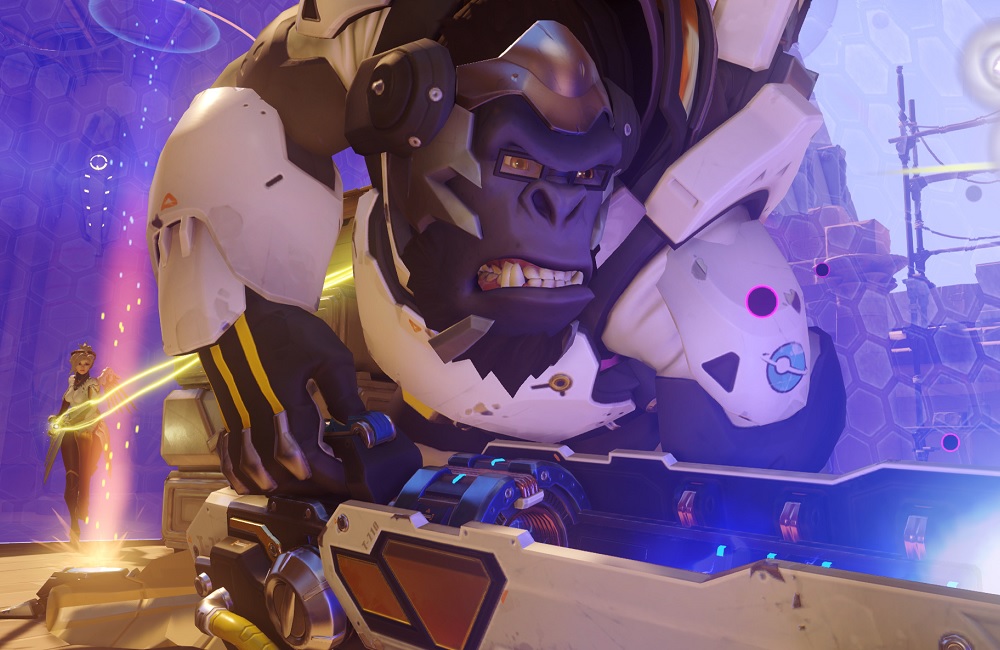 Eksistensi Overwatch versi Switch 'dibocorkan' oleh kemunculan aksesori case berlisensi resmi di Amazon.
Dipuji media karena menyajikan kombinasi unik antara kemudahan akses, gameplay adiktif serta karakter-karakter menarik, Overwatch ialah satu dari sedikit franchise game yang tidak terbawa arus atau terhempas oleh kepopuleran battle royale. Di tahun peluncurannya, game memberikan pemasukan sebesar US$ 1 miliar pada Blizzard dan menyabet berbagai penghargaan bergengsi.
Dalam perjalanan selama tiga tahun lebih, Overwatch mengalami evolusi dan kontennya terus bertambah. Saat ini ia juga dikenal sebagai salah satu judul esports populer. Game shooter multiplayer berbasis tim itu bisa dinikmati di tiga platform utama, yakni PC, PlayStation 4 dan Xbox One. Tapi sejak Switch meluncur di 2017, fans mulai bertanya-tanya apakah Blizzard punya agenda untuk meluncurkan Overwatch di console hybrid Nintendo tersebut.
Game director Overwatch Jeff Kaplan menyambut antusias kehadiran Switch, namun ia sempat menyampaikan bahwa proses porting-nya tidak akan mudah. Alasan pertama ialah, performa hardware Switch berada di bawah console lain. Kemudian proses update konten juga tidak sederhana. Update biasanya didistribusikan ke PC terlebih dulu, kemudian menyusul ke PlayStation 4 dan Xbox One setelah mendapatkan persetujuan pihak Sony serta Microsoft. Dengan menambah ekosistem console 'ketiga', proses jadi bertambah kompleks.
Namun ada indikasi Blizzard berhasil mengatasi semua rintangan itu. Overwatch versi Switch kembali jadi sorotan setelah terjadinya 'insiden' unik di Amazon. Secara tiba-tiba, sebuah case Nintendo Switch bertema Overwatch ditawarkan di website perusahaan e-commerce Amerika Serikat itu. Aksesori berupa case mungkin bukan suatu hal besar, tapi kemunculannya sulit diabaikan karena produk memperoleh lisensi resmi dari Nintendo dan Blizzard.
Overwatch-themed Nintendo Switch case (PowerA) listed on Amazon https://t.co/5pceXbSUrZ

"Officially Licensed by Nintendo and blizzard entertainment" pic.twitter.com/yfK0YzmLuN

— Wario64 (@Wario64) August 26, 2019
Case tersebut dibuat oleh PowerA. Perusahaan spesialis aksesori gaming ini sebelumnya sudah sering berkolaborasi dengan brand-brand ternama semisal PlayStation, Microsoft, Apple, Disney, Acitivision, Ubisoft dan Nintendo. Case Switch Overwatch didominasi oleh warna hitam dan dihias oleh garis-garis kuning yang khas di bagian tepi. PowerA tak lupa membubuhkan logo Overwatch klasik, baik di sisi luar maupun dalam.
Laman produk PowerA segera dihapus hanya beberapa menit sesudah dipublikasikan. Tapi ada info esensial yang dapat kita tangkap dari kemunculannya: untuk apa Nintendo dan Blizzard memberikan lisensi pada PowerA jika kedua perusahaan tidak berniat buat meluncurkan Overwatch di Switch? Lagi pula, Kaplan juga pernah bilang bahwa ia dan timnya selalu siap mengekspansi kreasi digital mereka ke lebih banyak platform.
Di tahun kedua ketersediaan Switch, Nintendo kian gencar merangkul game-game third-party. Di Gamescom 2019, pengunjung dipersilakan menjajal judul-judul blockbuster seperti The Witcher 3: Wild Hunt dan Spyro Reignited, lalu publisher juga mengumumkan rencana kehadiran Hotline Miami Collection serta Ori and the Blind Forest.
Via IGN.