The Success Story of Moonton and Mobile Legends in Indonesia
Let's take a ride through Mobile Legend's humble yet controversial beginnings to the future plans of the its developer, Moonton 
The recent acquisition of Moonton by Bytedance sparks the question about the company's future and the fate of MLBB's esports ecosystem. In this article, Aswin Atonie,Brand Manager of Moonton Indonesia, also shared his insights about the direction of the company's development. Before all of that, however, let's take a step back into the past and observe the path that Moonton took to reach its success.
Moonton's Arduous Path in Raising Its Golden Child, Mobile Legends: Bang-Bang
According to Moonton Games' official LinkedIn page, Shanghai Moonton Co., Ltd was founded in 2014 as a software company and, eventually, shifted its focus into game development. Moonton's first game was called Magic Rush: Heroes, which has the generic gameplay collecting heroes through gacha.
A year after the release of Magic Rush: Heroes, Moonton released a new game we all know today as Mobile Legends. Back in 2016, the game was released under the name Mobile Legends: 5v5 MOBA, which got renamed to Mobile Legends: Bang Bang soon after.
Competitive mobile games (especially the MOBA genre) are still relatively new and underdeveloped in 2016, prompting many game developers to take the early opportunity to jump into the genre. For example, other than Mobile Legends, Vainglory was released by a new developer called Super Evil Megacorp. Gameloft, a well-established game development company, also created its own version of mobile MOBA called Heroes of Order and Chaos. 
Unfortunately, Moonton's journey in developing Mobile Legends had a rough start, facing a number of controversies in the early years.
In the early versions of Mobile Legends, the game was argued to appear unoriginal and copied ideas from other franchises. For example, back then, Alucard very much looked like Dante from the Devil May Cry series. Akai also appeared as a panda wearing pants and carrying an iron ball, which has a slight resemblance to Po from the Kung Fu Panda movie. Franco also arguably a direct copy of Pudge from Dota 2.
Interestingly, there were no complaints or lawsuits coming from the organizations that owned Dota 2, Kung Fu Panda, or Devil May Cry. However, one particular game developer, Riot Games, does have something to say about Moonton's growing franchise.
Riot Games launched a lawsuit against Moonton in the central court of California, United States, on June 7, 2017. At that time, Riot Games accused Mobile Legends: 5v5 MOBA and Magic Rush of copying or mimicking League of Legends. In its court documents, Riot provided several screenshots that shows the similarity of the content between League of Legends and Moonton's games. Here are some examples of the accused plagiarism, taken directly from the official court documents,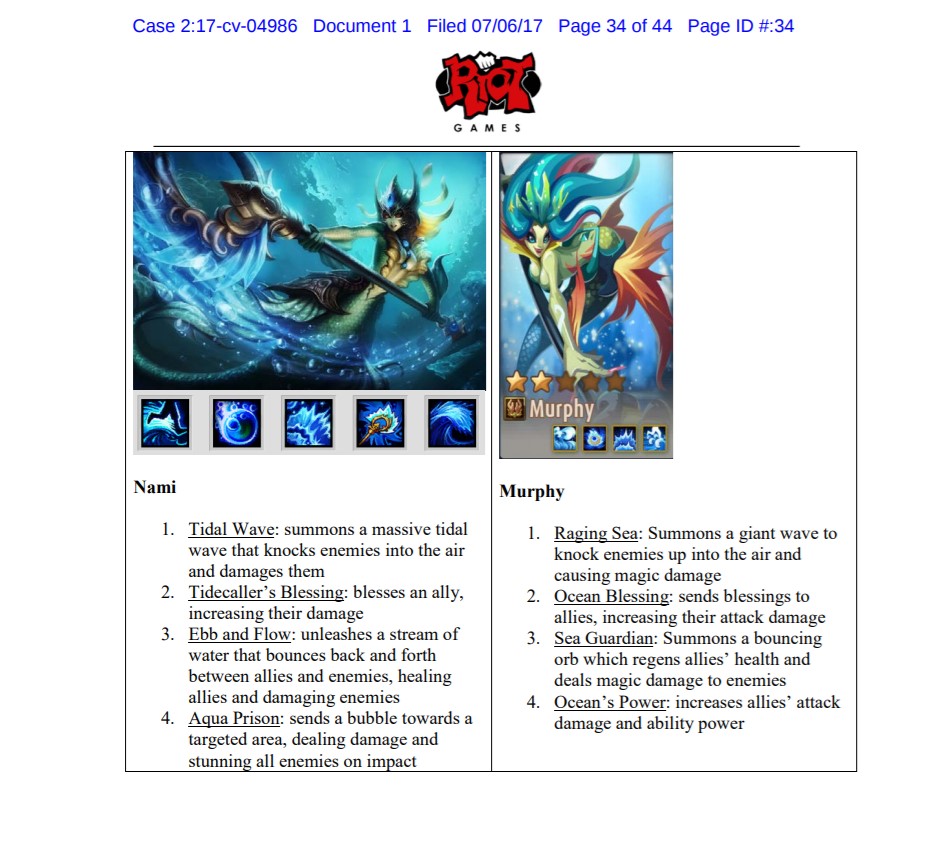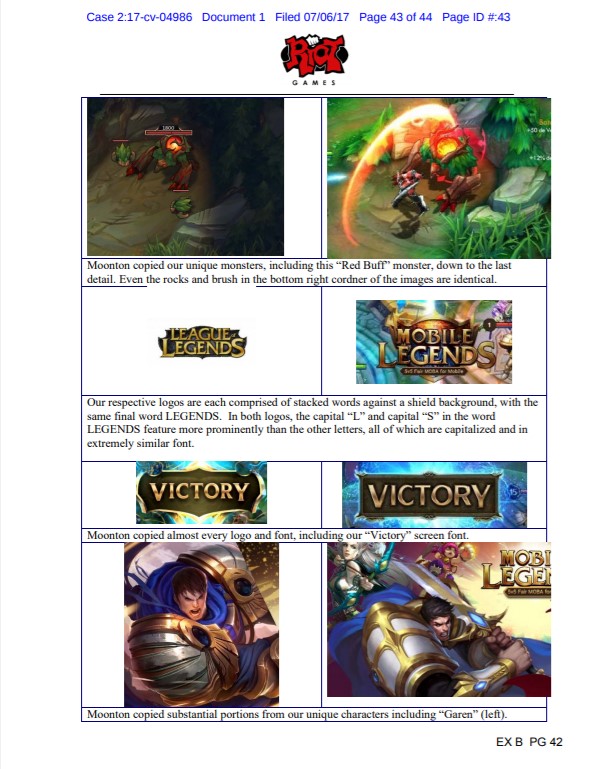 According to the Dot Esports article published in 2018, Riot Games' lawsuit ended in a forum non-conveniens. In these circumstances, the case is dismissed because the California court considers that another area of jurisdiction will be better suited to deal with the action. Since Moonton is based in China, the lawsuit will be adjudicated in the high court of China.
After Riot's allegations, Moonton faced yet another lawsuit in 2018, which was filed by Tencent against Xu Zhenhua, one of Moonton's representatives.
Dot Esports claimed that Xu Zhenhua was sued because he was deemed to have violated the non-disclosure (prohibition of submitting confidential information) and non-compete agreement (prohibition of moving to a rival company in the same field). The lawsuit initially ended with Xu Zhenhua being fined 2.6 million Yuan (approximately Rp. 5.5 billion). However, further speculation by Dot Esports' internal source suggests that the fine got raised to about 19.4 million Yuan (approximately Rp. 42 billion).
Despite all the hard-fought trials and tribulations that Moonton went through to develop MLBB, it eventually rose over its problems and grew to the giant franchise we know of today. However, before discussing the reasons behind MLBB's success, let's take a look at the fate of Moonton's other games.
Other Moonton Games That Did Not Have the Same Degree of Success as MLBB
As I mentioned earlier, Moonton has released other titles in the past. Besides Magic Rush: Heroes, Moonton created Mobile Legends: Adventure and Sweet Crossing: Snake.io. 
Mobile Legends: Adventure can be considered to be more of a casual game. Similar to Magic Rush, the gameplay of ML: Adventure is an automated turn-based RPG and also applies the concept of gacha with hero collections. Sweet Crossing: Snake.io is also a game suited for casuals. It has very similar gameplay to Snake.io, which was popular among local streamers, but filled with cute animal characters.
However, these games never reached the same degree of popularity as Mobile Legends, perhaps due to the absence of an esports ecosystem. According to Google Play, Sweet Crossing, ML: Adventure, and Magic Rush, only had around 10 million installs at the time of writing this article. On the other hand, MLBB surpasses all of them by a mile, already reaching more than 100 million installs.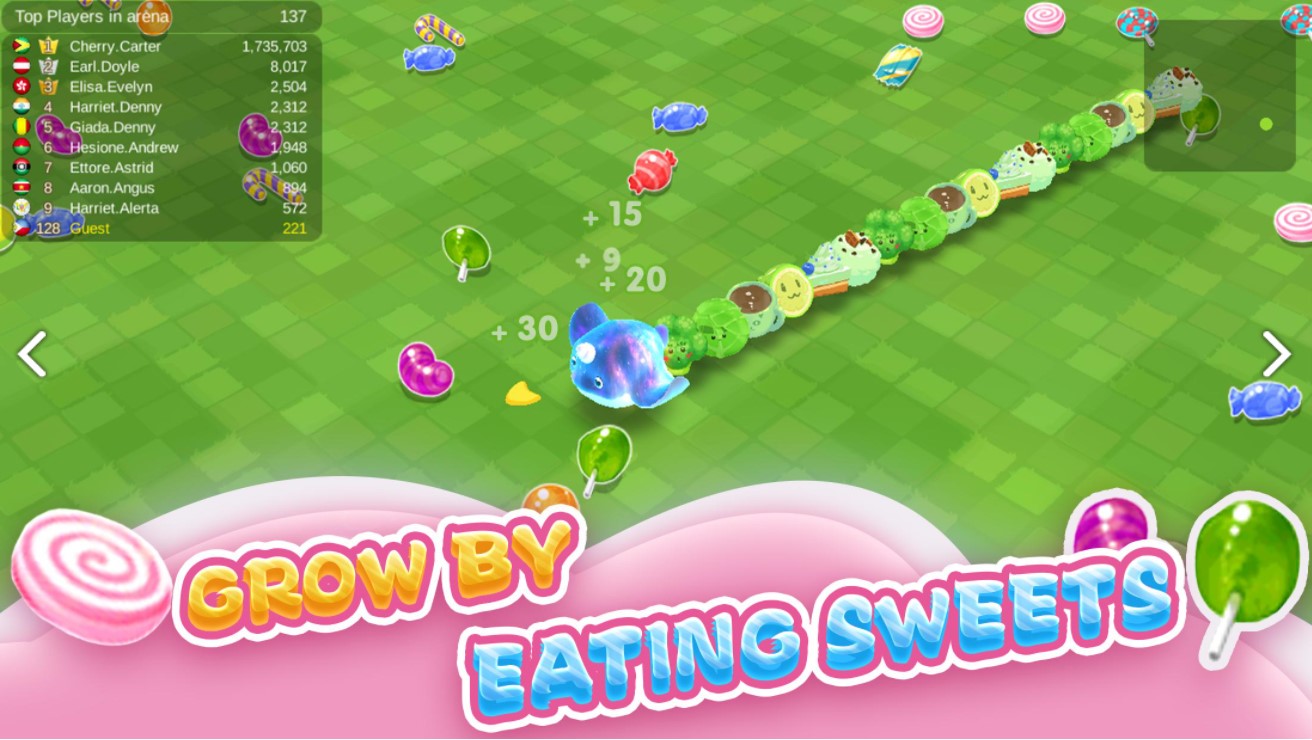 The total downloads per month of the three games are actually quite decent. Using data from Sensor Tower, Sweet Crossing recorded a total of 1 million downloads on the Google Play Store worldwide in February 2021, while Mobile Legends: Adventure and Magic Rush: Heroes accumulated 400 thousand downloads and 20 thousand downloads, respectively. However, these figures are relatively insignificant when compared to MLBB, which has over 5 million worldwide downloads on the Google Play Store in February 2021.
MLBB is arguably already ingrained in the current Indonesian culture. Every day, there is always some news that is somewhat related to MLBB. These news include information about the game, such as new hero releases, Starlight, or the latest skins, to esports content, rumors, and gossip. Furthermore, a great deal of MLBB news is not released by Moonton itself, but rather by local content creators, media, pro players, and Moonton partners.
All the other three games released by Moonton do have some degree of success. After all, reaching 10 million downloads on Google Play Store is not at all an easy feat. However, MLBB is simply on another incomparable level when it comes to success, and the three games will never be able to compete with MLBB despite having decent social media followers. Why is this exactly?
In my opinion, esports is one of the biggest factors that come into play in this matter. Esports makes the discussion of the MLBB ecosystem much more interesting. Without esports, Mobile Legends' news will only be filled with patch updates, hero releases, tips and tricks, skins, or Starlight membership.
But with the presence of esports, the Mobile Legends game has various engaging topics of discussion, ranging from rumors or gossip, pro player's opinions (team rivalries, in-game meta), post-match interviews, and so on.
Furthermore, MLBB tournaments in Indonesia have a league format that is routinely held every week. As a result, new content and drama is constantly produced to spice up the ecosystem and the news surrounding MLBB.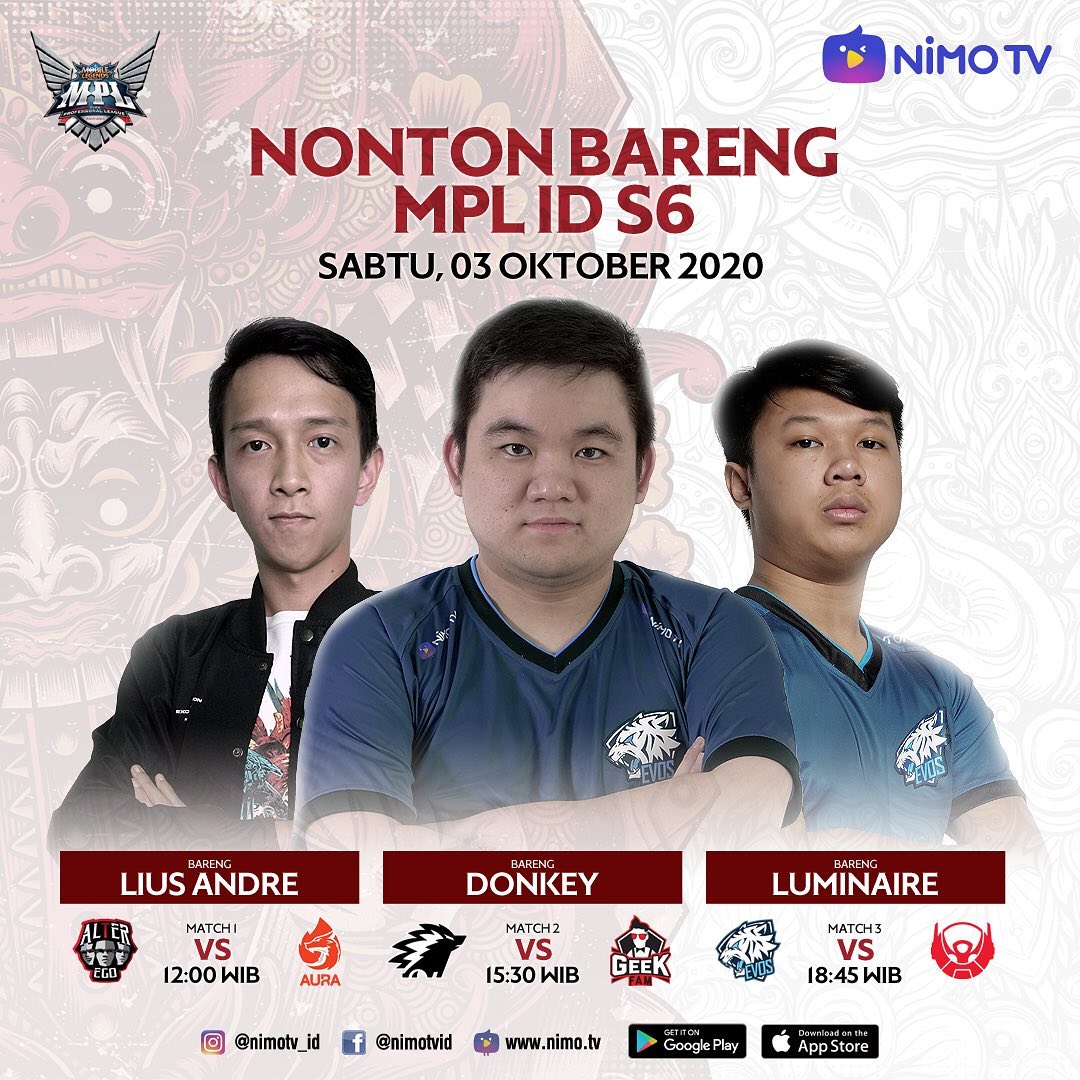 On the flip side, the other three games made by Moonton have a more casual and simple gameplay. As a result, there are rarely any competitive aspects or drive that can arise through these games. 
Therefore, esports is perhaps the primary reason behind the MLBB's rise to popularity in Indonesia. If you want to look more into the positive impacts that an esports ecosystem can bring to free-to-play games, you can read the following article.
The Mutualistic Relationship Between MLBB and the Indonesian Esports Ecosystem
MLBB and the Indonesian esports market have benefitted from each other's existence, hence the mutualistic relationship. To understand why this is the case, we need to take a look at the development of the Indonesian esports ecosystem.
As I have previously stated, the presence of MLBB might have single-handedly resurrected Indonesian esports. One of these "revival" moments was greatly felt during MSC 2017 and MPL Season 1 in 2018, held in Taman Anggrek Mall.
These two tournaments succeeded in showing the huge potential of the gaming and esports market in Indonesia. As an illustration, normal esports events held at Taman Anggrek can usually fill the whole 1st-floor atrium of the mall. However, MSC 2017 and MPL Indonesia Season 1 were able to fill the whole mall with esports enthusiasts. People were watching from the floors above, and some even deliberately stayed in the elevator to watch the tournament. Amazing, isn't it?
In October 2020, I also briefly discussed why Indonesia was able to overtake other regions and become superior in mobile game esports. According to the Esports Charts, MPL Indonesia was also able to beat several major international tournament in viewership numbers. In February 2021 alone, MPL Indonesia had more viewers than older esports leagues such as the Korean LCK LoL league or the biggest CS:GO tournament, IEM Katowice. 
We can clearly see the impact that MLBB and Moonton have brought into Indonesian esports. Although sometimes ML is considered "only popular in Indonesia",  the Indonesian esports community has to inevitably thank Moonton for being the main catalyst of the ecosystem's growth.
One of the effects of the growth of the Indonesian esports ecosystem is the increasing number of game developers investing in the local market. To my knowledge, there were almost no game developers directly investing in the Indonesian market before the MSC 2017 phenomenon. 
However, proceeding the event, Tencent entered the Indonesian market in 2018 with PUBG Mobile. Several years later, in 2020, giants like Riot Games even penetrated directly into the local market through games like VALORANT and Wild Rift. In the case of Wild Rift, Indonesia (and other countries in SEA) even received a "special treatment" through the earlier access to the beta release compared to the Western and East Asian regions.
Moonton also gave way for the massive development of local Indonesian esports teams or organizations. Many local esports organizations, big or small, can grow and thrive thanks to MLBB. Indonesian esports teams are also able to compete and get achievements on the international stage. You can see this example in my discussion about RRQ Hoshi's position as the most popular and successful MLBB team.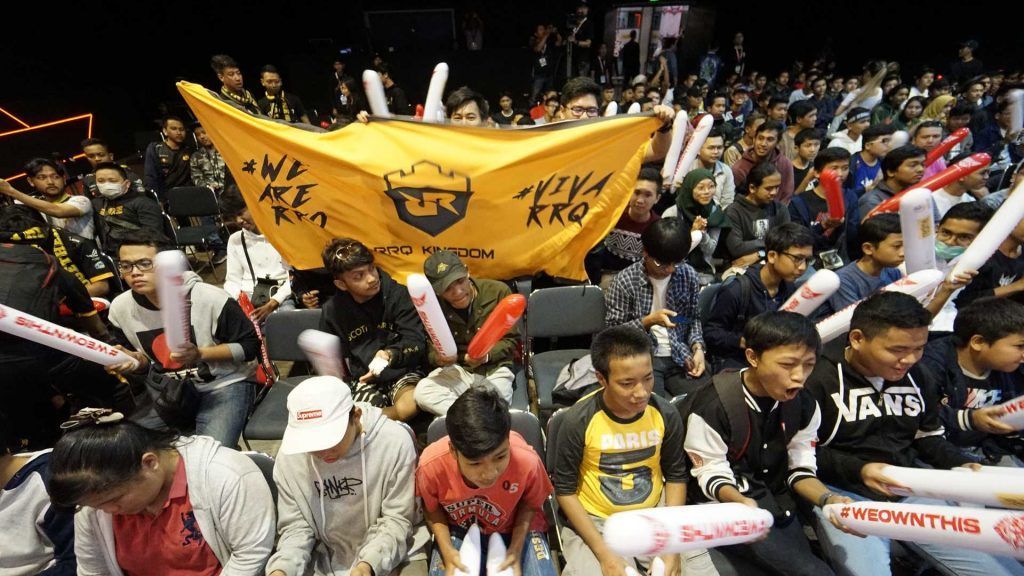 Earlier I mentioned that the relationship between Moonton's MLBB and Indonesia's esports scene is mutualistic, which suggests that Moonton also benefited greatly from its penetration into the Indonesian market.
Why is the Indonesian market very profitable for Moonton and MLBB? Why do Moonton and MLBB need Indonesia? Well, despite Moonton being based in China, MLBB surprisingly did not get released in China itself.
If you frequently follow Hybrid's discussion about the development of the game industry, you will certainly understand the importance of the Chinese market. In short, China's rapid development of gaming culture and technological advancements essentially acts as a gold mine for game developers. If you discover more about this topic, you can read the following discussion on Hybrid.co.id conducted by Ellavie.
To see why the Chinese market is considered incredibly lucrative by most developers, we need to take a look at some data. Sensor Tower had investigated mobile games with the most revenue throughout 2020 and found that PUBG Mobile and Honor of Kings were the two top-ranking ones.
PUBG Mobile was released globally (including in China) and raised $2.6 billion USD. However, Honor of Kings, which was only released in China, managed to collect revenue of $2.5 billion USD. You read that right, a game released exclusively in China can almost beat an internationally published game when it comes to revenue. Therefore, you can clearly see the scale of profitability and income that the Chinese market can bring.
Because MLBB was not able to be released in China, Moonton had to find another country with a market that can bring the same level of profitability. Eventually, Moonton found Indonesia. We also interviewed Moonton about the story behind Moonton's market penetration into Indonesia.
Moonton Indonesia, represented by Aswin Atonie as its Brand Manager, replied, "The penetration into the Indonesian market has been carefully meticulously planned for a long time. We did various research and analysis before concluding that Indonesia's gaming industry is essentially an empty canvas that is vastly open for development."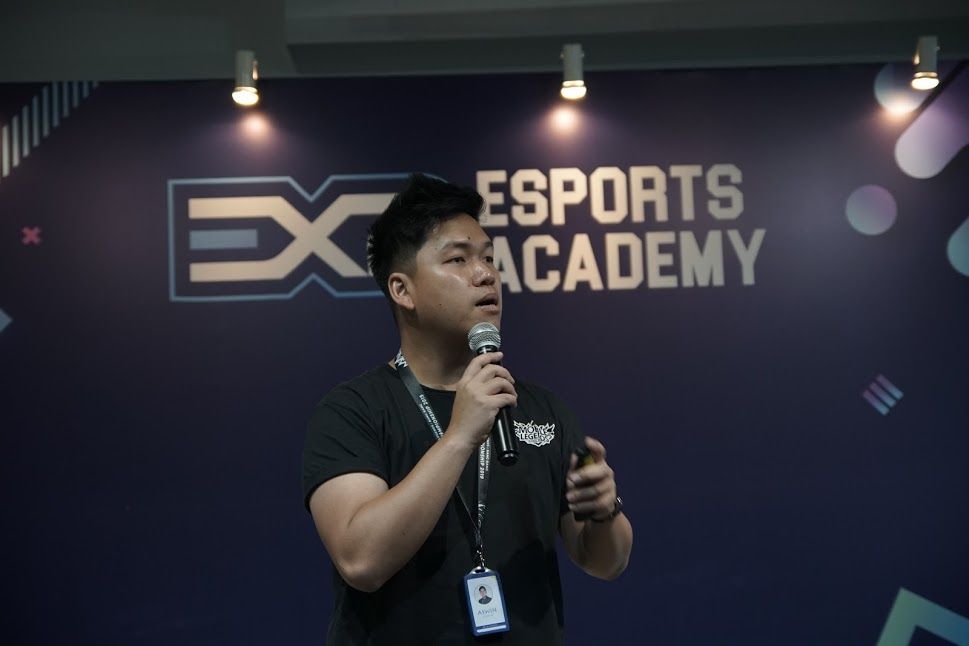 Aswin Atonie also revealed a little behind-the-scenes story of MSC 2017. "From our studies, we prepared our breakthrough into the market through MLBB South East Asia Cup (MSC 2017), which actually has been planned since the first launch of MLBB in 2016. As we have expected, the event bore fruit and received great interest from the Indonesian fans."
Without a doubt, Moonton's decision to penetrate the Indonesian esports market brought in tremendous success. Through another interview conducted by Hybrid's editor, Aswin Atonie revealed that Mobile Legends accumulated 1 billion downloads with 100 million active users today. According to an article published by ONE Esports in 2019, 31 million of those active users were from Indonesia.
The mutualistic relationship between Moonton and the Indonesian ecosystem that still holds to this very day has brought them both to the spotlight. If MLBB did not emerge as a phenomenon in 2017, the Indonesian gaming and esports market could stagnate without any skyrocketing developments. Likewise with Moonton, if it failed to realize the potential of the Indonesian gaming market, it may not have achieved the same degree of success today.
Now, the last thing we need to discuss is Moonton's future ahead. What path of development do you think Moonton will take in the upcoming years? Will it continue to survive and grow only through Mobile Legends? Or will Moonton try to improvise and create new games in new genres?
Bytedance Acquisition, New Games, and Moonton's Future
With the Moonton's recent acquisition by Bytedance, this sub-topic is probably the most interesting to discuss today. In terms of MLBB game development, we saw the positive improvements of MLBB through project NEXT. Various elements in the game are improved, old heroes are updated or revamped, and in-game visuals are also upgraded while maintaining the non-graphic-intensive nature of MLBB.
With regards to esports, we can see how the Mobile Legends Professional League continues to grow in Indonesia. There is an ever-growing number of viewers, the commercial side is also constantly improving, and the scene continues to develop the competitive perspective as well. From a business standpoint, we, of course, already knew about the recent buzz of the acquisition of Bytedance (TikTok's parent company).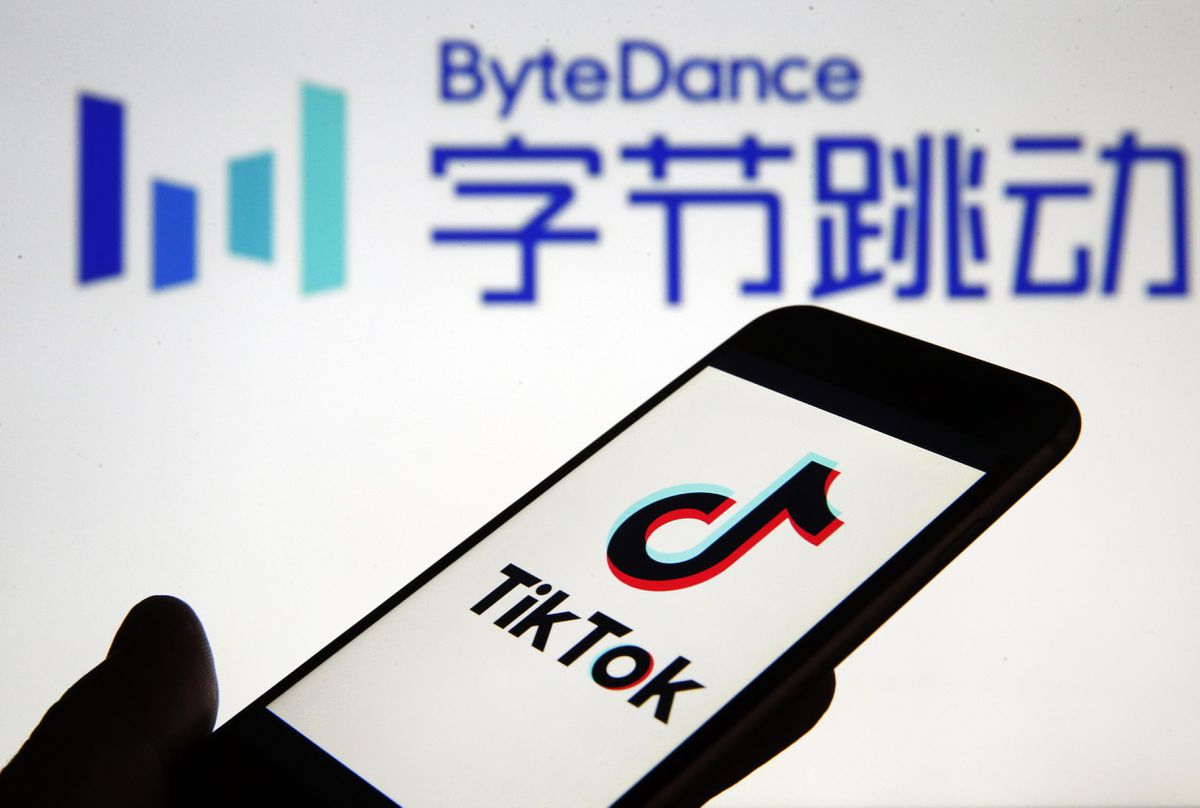 With all the achievements that Moonton has achieved at this point, what will be Moonton's next step? The recent Moonton acquisition has also spawned even more questions.
Although Aswin Atonie did touch upon this topic in our interview, he was not allowed to comment on the changes that will occur after the Bytedance acquisition. Fortunately, he did give us some hints about the direction of Moonton's future development. Firstly, he discussed the potential of creating a new game. We already knew that Moonton has released other games such as Mobile Legends: Adventure and Sweet Crossing. However, does Moonton have any plans to dive into other competitive genres such as Battle Royale, FPS, or Digital Card Games?
"We always want to be updated with the latest trends in the game industry, but currently our focus won't be shifting from the MOBA genre. We strongly believe that there are still countless aspects that we can develop in MLBB." Aswin explained
"In the development of MLBB, we still focus greatly on improving player experience through the implementation various features, in-game updates, and events that we regularly release such as 515 e-Party, Project NEXT, Winter Gala, and so on. Behind the scenes, however, we (Moonton) are also currently developing other games. Information related to this will, of course, only be shared when the game is considered ready." Aswin continued, explaining Moonton's next plan in terms of game development.
The next question that comes to mind is the idea of expanding the MLBB market and esports to other countries. As I have explained before, even though MLBB has grown and developed tremendously, the scope of the game is mostly limited in the Southeast Asian region.
"We certainly want to continue to expand the market, and we already have specific plans for each region. Currently, we have two designated teams each responsible for managing the Developed Area, such as Southeast Asia, and Developing Area, such as Europe, the United States, and East Asia." Aswin answered.
Despite its expansions proposals, Moonton still intends to put much of its resources into the Indonesian ecosystem. "We want to keep developing the esports ecosystem in Indonesia by educating the public perspective when it comes to the negative stigma of gaming, as well as inspiring the younger generation to play with a purpose. I feel that, so far, MLBB has opened up so many job opportunities in the esports sector, such as being an esports athlete, gaming content creator, esports team management, event management, and so on."
Before closing the discussion with Aswin, I also asked about the possibility of Moonton exploring the world of console games in the future.  Aswin answered that "As a business player in the game industry, we believe that PC and console games will continue to develop in the future. But, of course, we still want to capitalize on the current expanding mobile era. Therefore, as of now, Moonton will only be focusing on developing MLBB into a mobile game that provides the best player experience."
---
That wraps up Moonton's Cinderella story who had a rocky start followed by a period of exponential growth which propelled it to success. Hopefully, Moonton's journey can be an inspiration for all of you who are currently looking to invest and grow a business in the esports or gaming industry.
Featured Image - Moonton Epic Con 2019 (Source - Moonton Official). The original article is written by Akbar Priono