Esports Ecosystem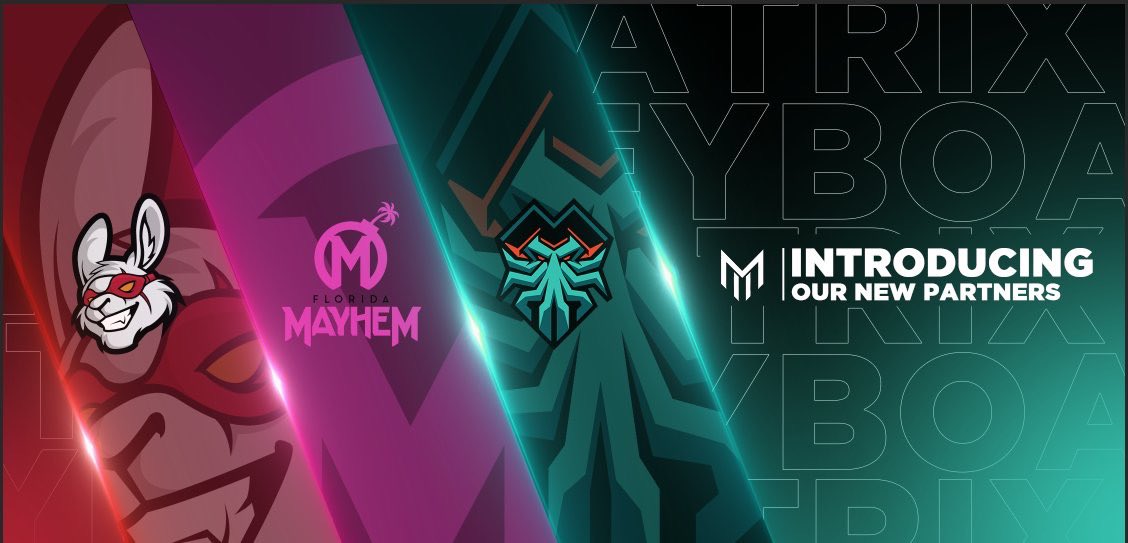 Selain membuat produk khusus tim Misfits, logo Matrix Keyboard juga akan muncul di jersey Misfits
Misfits Gaming Group mengumumkan kerja samanya dengan Matrix Keyboards. Dengan ini, Matrix Keyboards akan membuat keyboard khusus untuk tim esports Misfits Gaming, termasuk Florida Mayhem yang bertanding di Overwatch League dan Florida Mutineers yang berlaga di Call of Duty League. Sementara itu, logo dari Matrix Keyboard juga akan ditampilkan di jersey dari Misfits Gaming. Sayangnya, tidak diketahui berapa nilai kerja sama antara Misfits dengan Matrix.
"Mudah bagi kami untuk menyetujui kerja sama dengan Matrix Keyboard setelah kami tahu bahwa mereka memiliki komitmen untuk membuat aksesori komputer berkualitas tinggi yang dibuat khusus untuk para atlet esports," kata CEO dan Co-founder Misfits Gaming Group, Ben Spoont, dikutip dari The Esports Observer. "Kami tengah mengembangkan produk khusus Misfits, Mayhem, dan Mutineers. Dan saya tidak sabar untuk melihat para fans menggunakan produk tersebut." Selain Matrix, Misfits memiliki beberapa rekan lain, termasuk Alienware dari Dell, platform livestreaming Caffeine, dan Zipchair Gaming.
I'm really excited to announce my official sponsorship for keycaps and keyboards with @MatrixKeyboards. I can't wait to show you what we have been working on. pic.twitter.com/bIvGBAA7wW

— Clix (@ClixHimself) March 10, 2020
Sementara itu, kepada Esports Insider, juru bicara Matrix Keyboards berkata, "Kami sangat puas dengan kontrak kerja sama kami dengan Misfits Gaming Group. Kami percaya, ini adalah langkah penting dalam mengembangkan produk bertema tim dan pemain esports profesional. Kami senang karena kami akan memulai hal ini dengan organisasi esports kelas atas yang memiliki tim di berbagai platform gaming."
Misfits Gaming adalah organisasi esports asal Eropa. Meskipun begitu, mereka mulai memasuki pasar esports Amerika Utara dengan ikut bertanding dalam Overwatch League dan Call of Duty League. Pada Februari 2020 lalu, mereka juga mengumumkan bahwa mereka akan membuat markas di Boca Rotan, Florida, Amerika Serikat. Tujuannya adalah untuk memperkuat posisi mereka di kawasan Amerika Utara. Menariknya, pemerintah mendukung keputusan Misfits untuk membuat markas itu dengan memberikan bantuan dalam bentuk hibah dan tax refund senilai US$200 ribu atau sekitar Rp2,9 miliar.
From Our Network