Esports Ecosystem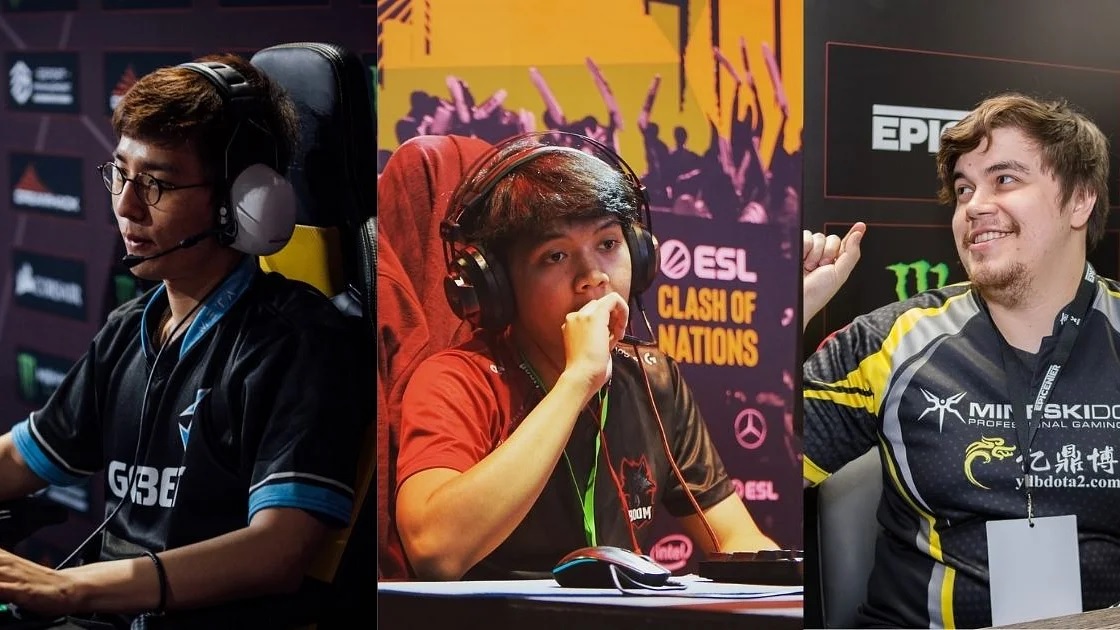 Roster tim Tolong Hamba ini merupakan para pemain profesional Dota 2 yang saat ini tidak memiliki tim.
Turnamen Dota 2 bertajuk BTS Pro Series akan memasuki season yang kedelapan. Pada season kali ini, Beyond the Summit selaku sang organizer akan menggelar di 2 wilayah yakni SEA (Asia Tenggara) dan Amerika. Total hadiah yang diperebutkan mencapai US$100.000 atau sekitar Rp1,4 miliar. Turnamen ini akan digelar secara online pada 7 hingga 26 September 2021 mendatang.
BTS Pro Series SEA Season 8 nantinya akan diikuti oleh 10 tim peserta. 8 tim sudah memastikan diri mengikuti turnamen ini lewat jalur undangan. Sedangkan 2 slot tersisa akan diperebutkan melalui babak kualifikasi. 8 tim undangan tersebut adalah Team SMG, OB.Neon, Galaxy Racer Esports, Motivate.Trust Gaming, BOOM Esports, Execration, Army Geniuses, dan Polaris Esports.
We're happy to announce BTS #ProSeries 8, featuring both SEA & American divisions and a total prize of $100,000!

Open qualifiers are this weekend on @EPULZEgaming 🖱️
SEA qualifier: https://t.co/nhCSuZfdf2
SA qualifier: https://t.co/ff09rG9PDX
NA qualifer: https://t.co/U2iJyppyZhpic.twitter.com/i0UQlUe0oY

— BTS Dota (@BTSdota) September 1, 2021
Sementara itu babak kualifikasi menuju BTS Pro Series SEA Season 8 akan dimulai pada 4 September 2021 ini. Banyak tim potensial yang mengikuti babak kualifikasinya. Salah satu tim yang menjadi sorotan adalah tim bernama "Tolong Hamba". Tim ini diisi oleh para pemain hebat yang baru saja dilepas tim-tim Dota 2 di Asia Tenggara. Roster tim Tolong Hamba yakni Daniel "Ghost" Chan Kok Hong, Rafli Fathur "Mikoto" Rahman, Lee "Forev" Sang-don, Brizio Adi "Hyde" Putra, dan Michael "ninjaboogie" Ross Jr.
Ghost
Mikoto
Forev
Hyde
Ninjaboogie#dota2pic.twitter.com/SU4njqswib

— Rosesa (@RosesaGaming) September 2, 2021
Ghost merupakan pemain asal Malaysia yang dahulunya bermain untuk Galaxy Racer dan Team Mystery. Kemudian Mikoto dan Hyde yang sebelumnya bermain untuk BOOM Esports. Selanjutnya Forev merupakan offlaner asal Korea Selatan yang pada awal tahun 2021 kemarin bermain untuk tim HOYO. Terakhir ada Ninjaboogie, pemain asal Filipina ini sebelumnya bermain untuk Team SMG.
Tolong hamba sepertinya akan menjadi penantang yang kuat bagi tim lain untuk lolos dari babak kualifikasi menuju BTS Pro Series SEA Season 8 ini. Babak kualifikasi BTS Pro Series SEA Season 8 akan akan menyediakan hingga 64 slot tim peserta.
Turnamen BTS Pro Series sendiri terakhir kali digelar di Season 7 pada 2 hingga 15 Agustus 2021 kemarin. Turnamen yang diikuti oleh 8 tim peserta Dota 2 dari Asia Tenggara tersebut berhasil dimenangkan oleh Galaxy Racer. Galaxy Racer berhasil mengalahkan tim kuat, Fnatic di partai grand final dengan skor 3-2.