Esports Ecosystem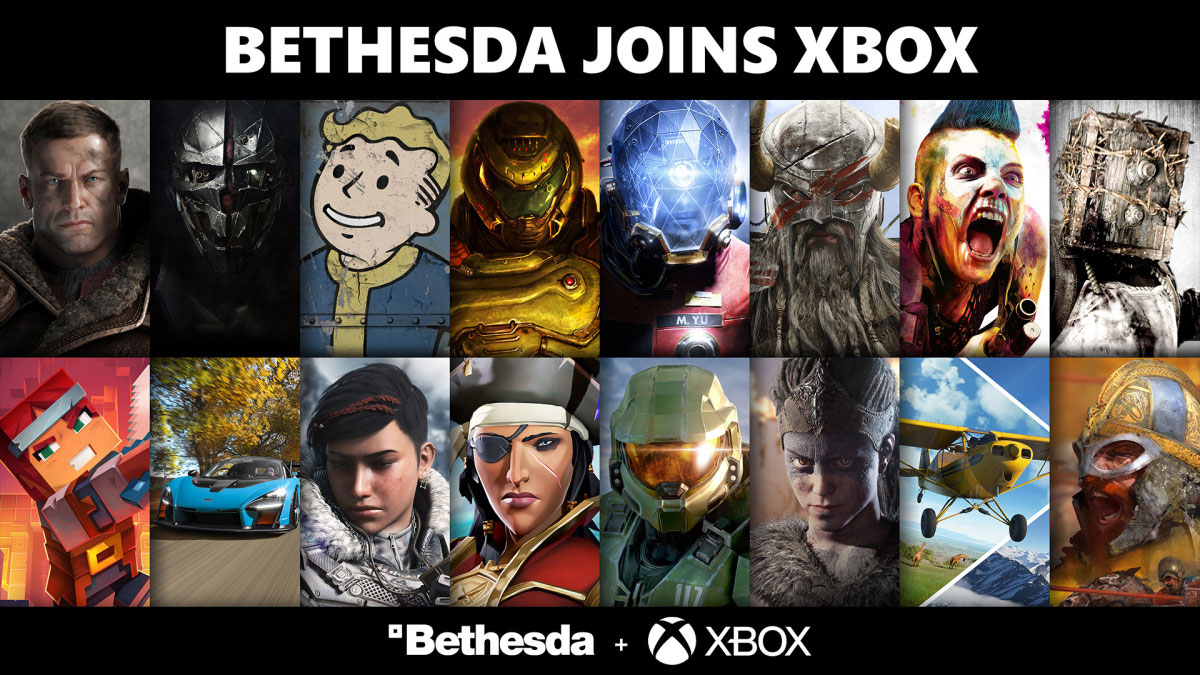 Akankah Starfield dan The Elder Scrolls 6 jadi eksklusif?
September 2020 lalu, industri gaming sempat dibuat geger oleh rencana Microsoft untuk mengakuisisi induk perusahaan Bethesda, ZeniMax Media, dengan dana sebesar $7,5 miliar. Usai mendapatkan persetujuan dari United States Securities and Exchange Commission dan European Union Commission selaku badan yang mengawasi baru-baru ini, akuisisi tersebut akhirnya resmi selesai.
Microsoft mengumumkan kabarnya lewat blog resmi Xbox, menyambut kedatangan total delapan studio di bawah naungan ZeniMax Media ke keluarga besar Xbox Game Studios. Sebagai pengingat, delapan studio yang dimaksud adalah Bethesda Game Studios, id Software, ZeniMax Online Studios, Arkane, MachineGames, Tango Gameworks, Alpha Dog, dan Roundhouse Studios.
Tentu saja ini berarti Microsoft sekarang memiliki akses langsung ke sederet franchise game populer milik ZeniMax, di antaranya The Elder Scrolls, Fallout, Doom, Dishonored, Wolfenstein, The Evil Within, dan masih banyak lagi. Jadi tidak heran apabila Microsoft rela mengucurkan dana dengan nilai setara 108 triliun rupiah.
Satu catatan penting yang perlu digarisbawahi dari pengumuman ini adalah terkait rencana ke depan Microsoft. Dalam blog post-nya, Phil Spencer selaku orang nomor satu di divisi Xbox menyebutkan bahwa ke depannya akan ada sejumlah judul baru garapan Bethesda yang hanya akan dirilis secara eksklusif di platform Xbox dan PC.
Kata "baru" semestinya merujuk pada game–game yang memang belum pernah diumumkan sama sekali. Namun di saat yang sama, judul-judul blockbuster yang sudah diumumkan, macam Starfield atau The Elder Scrolls 6, juga sama sekali belum ada kejelasan, sehingga menurut saya masih ada kemungkinan keduanya nanti bakal dijadikan penawaran eksklusif.
Rencana ini jelas kontras dengan yang disampaikan oleh Phil pada bulan Oktober 2020, yang pada dasarnya bisa diartikan bahwa Microsoft tidak punya niatan menjadikan game bikinan Bethesda eksklusif untuk platform Xbox. Namun seperti yang kita tahu, Xbox sekarang bukan cuma console saja, melainkan juga layanan cloud gaming (Xbox Game Pass) yang dapat diakses dari banyak perangkat.
Jadi seandainya nanti Starfield dan The Elder Scrolls 6 benar-benar dijadikan eksklusif, Microsoft menurut saya masih tetap bisa menjangkau banyak konsumen lewat Xbox Game Pass. Konsumen dari kubu kompetitor (Sony) pun tidak perlu berkecil hati, sebab mereka hanya perlu menyiapkan biaya berlangganan Xbox Game Pass — yang tentu jauh lebih terjangkau ketimbang harus membeli console Xbox — agar bisa ikut memainkannya.
Sumber: Xbox.
From Our Network