What's Wrong with Microsoft Acquiring Fallout, Doom, and Elder Scrolls?
Is it justified to be pessimistic?
21 September 2020, Microsoft surprised the gaming industry and its community when announcing the Zenimax Media acquisition for US$7.5 billion in cash.
In case you didn't know, Zenimax Media is pretty big since it has some companies and several popular franchises under its belt. According to Microsoft, ZeniMax Media (founded in 1999) has more than 2,300 employees.
These are the notable IPs (and its developer) under Zenimax:
The Elder Scrolls IV: Oblivion (Bethesda)
The Elder Scrolls V: Skyrim (Bethesda)
Fallout 3 (Bethesda)
Fallout 4 (Bethesda)
DOOM (2016, id Software)
DOOM Eternal (id Software)
Dishonored (Arkane Studios)
Dishonored 2 (Arkane Studios)
Wolfenstein: The New Order (Machine Games)
Wolfenstein II: The New Colossus (Machine Games)
Wolfenstein: Youngblood (Machine Games)
The Evil Within (Tango Gameworks)
The Evil Within 2 (Tango Gameworks)
I know that, usually, the gaming community is pessimistic when they see a giant company acquires an indie or private game developer/publisher. It's justified though because giant gaming companies mostly prefer to satisfy their board members or shareholders rather than the community -- if they have to pick a side.
Most game enthusiasts, including me, hate these features: game as a service (GaaS), lootbox or gacha system, always online even in the single player mode, micro-transactions, overused franchises, or even advertising in the game. Yet, those features could be found in so many modern games because it brings more money and makes shareholders happier.
Those are not the only things that annoy gamers. Sometimes, giant companies want to publish the game as fast as possible so they could generate revenue quicker even though it's not ready yet and full of bugs.
That's why I understand if some people share their concern regarding the acquisition of Zenimax by Microsoft.
Let's take a look at the acquisition from some perspectives.
Previous Acquisitions by Microsoft
We already have some samples that can be compared with if talking about previous acquisitions.
Let's take a look at one of the oldest, which is the case of Bungie and Halo series. This is usually the case used against Microsoft. You could read the long story about Bungie and Microsoft in this article on Vice.
Since it will be too long to explain everything here, basically, Microsoft prioritized on maximizing profits as most big companies do. While Bungie was taking more of an idealistic approach. I can't blame both of them, honestly. I firmly believe that a business needs to find the equilibrium point between the two.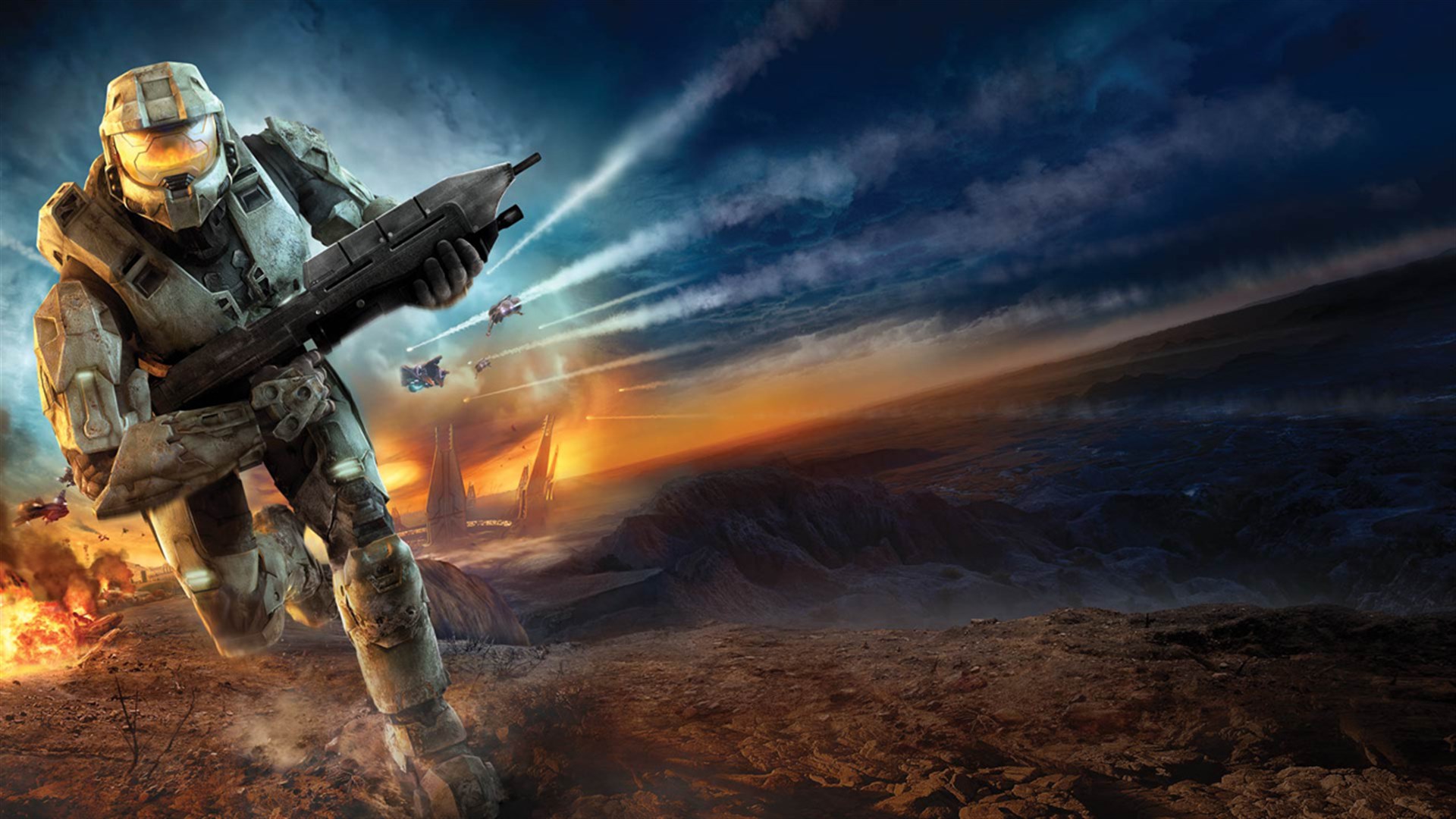 However, it was a long time ago. Indeed, people behind Microsoft have changed. Even the CEO was different back then. I can't say that Microsoft would have done differently if the current people had been in-charge back then. Yet, I think different people may make a different decision -- even if it's for the same company.
On the other hand, from the newer acquisitions, like from Mojang, Ninja Theory, or even Obsidian that was also acquired by Microsoft, I haven't found a similar story to Bungie's yet.
Here is a story about post-acquisition Obsidian on Eurogamer. Also, there is an article regarding Minecraft from Rock Paper Shotgun.
How about seeing it from the products after being acquired?
Some people worry if Microsoft will stop modding capabilities from Bethesda's games -- because of how Microsoft handles its store in Windows. However, I could play State of Decay 2 (from Steam) with mods. Minecraft also has so many mods and user-generated contents. Its latest prominent game, Microsoft Flight Simulator also has many exciting mods.
Ninja Theory still hasn't produced another Hellblade even though the first game was released in 2017. It could be seen that Microsoft doesn't push the developer to milk the popular franchise every year -- like you-know-who… Although, in Ninja Theory's case, it certainly raises questions when its latest game is multiplayer and online (Bleeding Edge) while Hellblade has strong points in its atmosphere as a single-player game.
Obsidian's latest game is also a multiplayer game, Grounded. I am a huge fan of Obsidian, so I know its strong point is not in multiplayer. This could be the result of a nudge from Microsoft to create a multiplayer game -- which is usually seen more profitable by giant companies.
Meanwhile, Bethesda is also better at creating single-player games like Fallout 3, Fallout 4, Oblivion, Skyrim etc. Other products under ZeniMax Media are also known for its single-player such as Dishonored, (modern) Doom, Wolfenstein: The New Order, The Evil Within 2, etc. However, ZeniMax Media also has online multiplayer games like Fallout 76 or Elder Scrolls Online albeit inferior to their single-player counterparts.
So, does this mean we will see more online multiplayer games from ZeniMax Media -- even though it's not its strongest suit? It remains to be seen… At least not until we have the next games from Obsidian because I think this developer could be the study case. In my opinion, Obsidian is on the same level as Bethesda, CD Projekt, or even BioWare (in the past) when creating single-player games. Those are the best in the realm of single-player PC games.
This is why I also mention Obsidian because it's comparable with BioWare… I think it's fair to say that Anthem doesn't live up to our expectations from BioWare -- who brought us so many legendary single-player RPGs. I just hope and pray it doesn't happen with Obsidian and Bethesda… Please Microsoft, don't be that guy…
From this perspective, I would say the chance could be 50/50… I mean, Microsoft could give a nudge to its studio to create multiplayer games. Yet, on the other hand, Microsoft would balance it by allowing the studios to do what they do best in other games. At least, this is what I hope would be the case…
Giant Companies, Giant Graveyard
Besides seeing it from previous acquisitions, pessimistic concerns could come from the giant graveyard of massive companies.
Another company that's comparable to Microsoft in size is Google (Alphabet). Take a look at this site that shows how many dead products Google has… Microsoft has fewer fallen products, though, compared to Google. Still, its recent fail on Mixer could be seen as a red flag. Windows, Microsoft's most popular product, is also a hit-and-miss. It has superb Windows 98, XP, and Windows 7. Yet, Microsoft also brought Vista or Windows ME.
¯\_(ツ)_/¯ https://t.co/MqyiuNsWS2

— Obsidian (@Obsidian) September 21, 2020
Windows 10 isn't perfect either. Sometimes it gives terrible updates. Although it certainly does great, most of the time.
It's true that giant companies like Microsoft and Google could afford some failed products. They have more than enough money to try so many different things and kill it without disturbing their sustainability. However, the same money could also be used to support smaller game developers, so they don't need to worry about cash flow.
Also, I think it's not fair to judge Xbox Game Studios by looking at Windows or Mixer. Microsoft is a massive company with so many different people. The one in charge on Windows is undoubtedly different than the one on Xbox Game Studios or Mixer.
I do like YouTube as a consumer but hate Google Play, even though it belongs to the same giant company -- because different people run them. We have to see it separately because, of course, different people behind it could affect the products differently, even under the same big company; as I said earlier.
Finally,
Microsoft is not a charity organization. That's for sure. Microsoft probably won't spend so much money just to let the studios do whatever they want to do. I just hope Microsoft will keep it balanced by allowing the studios doing their signatures while giving a nudge in some parts to bring more profits.
Lastly, I have been following Obsidian and playing all of their games for years. Also, I am a fanatic fan of Bethesda and play most of the notable ZeniMax's games. Let's see and hope that their games will still bring us the sweet and unforgettable memories post-Microsoft...
Feat Image: Dishonored 2, Arkane Studios