Game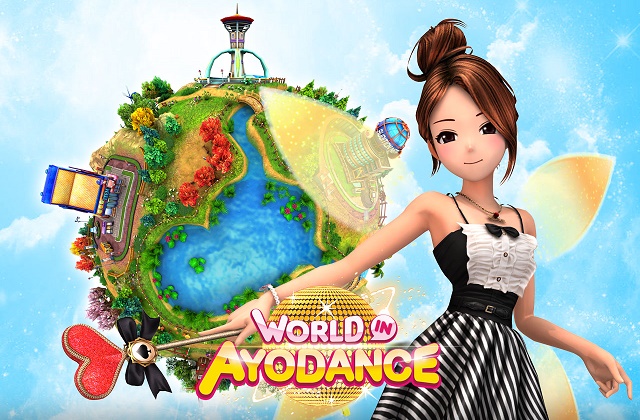 Seri permainan Audition buatan T3 Entertainment asal Korea Selatan memiliki sejarah sangat unik. Ia hadir dengan nama berbeda di tiap negara, dan mengusung genre rhythm game semisal PaRappa the Rapper dan Guitar Hero. Menyusul kepopularitasannya yang cukup tinggi di Indonesia, Megaxus merilis resmi judul terbarunya, World In AyoDance.
Seperti pendahulunya itu, World In AyoDance memberikan pemain arena untuk bertemu dan bertanding secara online. Ia bukanlah sekedar update dari versi lama, tapi benar-benar merupakan permainan anyar. Megaxus menjanjikan konten baru dengan fitur melimpah dan tampilan visual yang lebih menyegarkan.
Selain di PC, Megaxus rencananya akan segera menghadirkan versi mobile World In AyoDance untuk Android dan Apple demi mendukung para gamer casual yang kini banyak menghabiskan waktunya menikmati permainan-permainan di perangkat bergerak. Dengan mengusung sistem cross-platform, para pemain bisa saling berkomunikasi dan berintarksi.
Info menarik: App Buku Cerita Interaktif The Great Adventures of Botchi Segera Meluncur Minggu Ini
World in AyoDance menawarkan berbagai macam jenis lagu populer mulai dari pop, R&B, hip hop, rock, hingga jazz. Tak jauh berbeda dari seri sebelumnya, ia adalah permainan free-to-play dengan microtransaction. Anda dapat mengkustomisasi karakter dengan pilihan 1.000 avatar dan item, ditawarkan melalui Shopping Mall.
Game ini menyediakan sepuluh mode permainan: Rehearsal, Dance Battle, Crazy Time, Shooting Star, Beat Up, Bling Rhythm, Freestyle Battle, Fine Star, Couple Play dan Wedding Party. Pada tanggal 27 Agustus kemarin, World in AyoDance sebenarnya sudah tersedia kepada beberapa beta tester terpilih, dan tahap closed-beta itu berakhir di awal September.
Dalam versi finalnya tersebut, Megaxus menambahkan 40 lagu baru, fitur Fairy Garden dan Workshop, selain Shopping Mall yang tadi disebutkan. Fairy Garden ialah mini-game dimana Anda bisa 'berkebun' bersama peri, kemudian Workshop memberikan kesempatan pada pemain untuk mendekorasi Game Room sesuai selera.
Info menarik: Game Android Pilihan 8 – 14 September 2014
Sang marketing manager Megaxus, Wida Handoyo, menjelaskan bahwa tim publisher akan terus meng-update permainan dengan konten-konten baru, baik yang berlisensi maupun lokal. Demi mencapai tujuan itu, Megaxus juga telah merangkul berbagai partner dari bidang telekomunikasi, toko retail, serta distributor hardware dan periferal.
Untuk memainkan World In AyoDance, silakan kunjungi website-nya lalu daftarkan data diri Anda. Kunjungi laman ini untuk memesan kopi DVD World In AyoDance, atau Anda bisa langsung mengunduhnya via link di sana. Setelah selesai, pastikan ada ruang kosong di hard drive sebesar 2GB dan ikuti panduan instalasinya.
Sebagai promosi, Megaxus memulai program Play & Win, menawarkan hadiah empat buah notebook Lenovo A526 dan 200 voucher MI-Cash senilai Rp 20.000. Semua pemain juga akan mendapatkan sebuah hidden avatar berdurasi 30 hari. Syaratnya: bermain di server World in AyoDance Indonesia pada periode event (hingga tanggal 30 November) dan setidaknya telah mencapai level tujuh.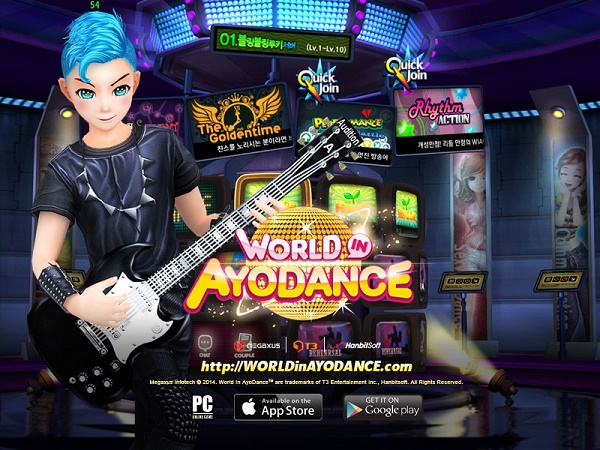 Sumber gambar: Megaxus.com.