Esports Ecosystem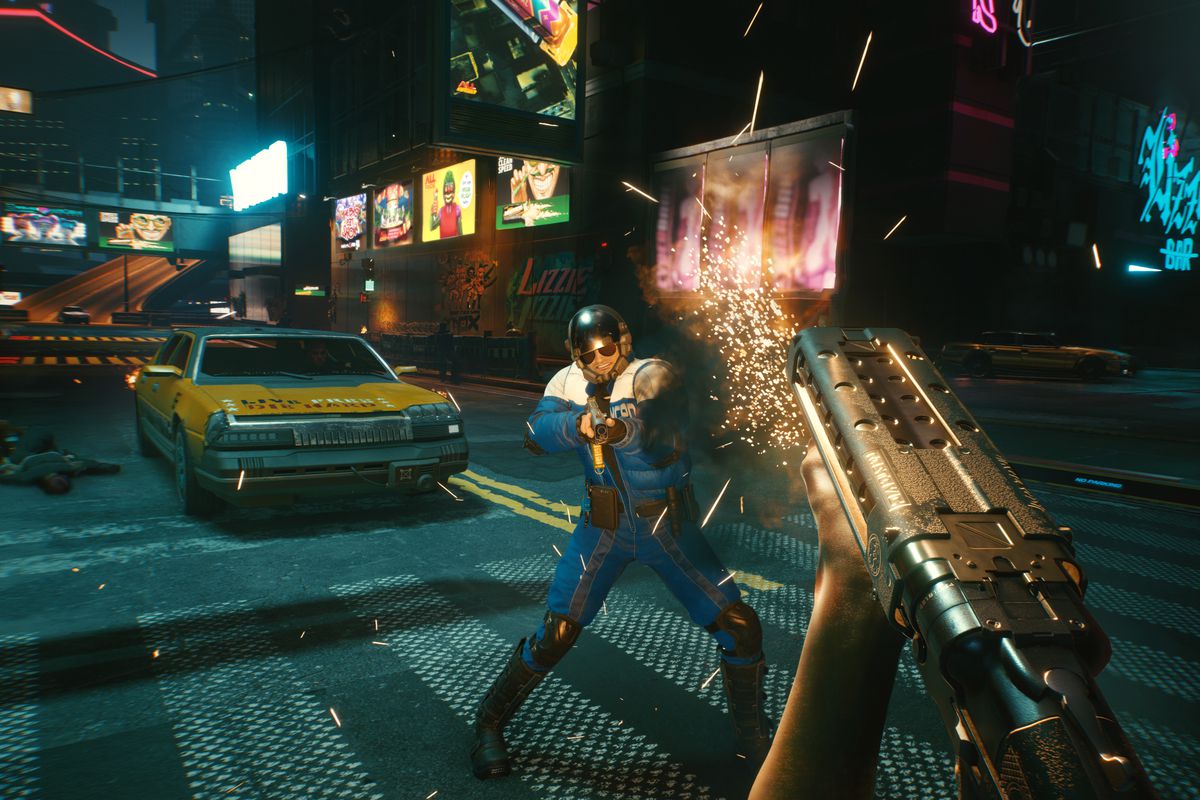 Mungkin mereka merasa jera dengan overhype yang dibangun saat Cyberpunk 2077
Di dalam video rapat strategis CD Projekt, sang developer membahas banyak hal yang mereka rasa kurang tepat saat pengembangan Cyberpunk 2077. Tak hanya soal proses pengembangan tapi juga soal marketingnya. Di masa mendatang, mereka mengatakan jika mereka akan menunggu lebih dekat ke tanggal rilis sebelum mengeluarkan trailer, demo, ataupun pembahasan in-depth soal gameplay.
"Kami sudah belajar banyak hal dari marketing dan PR campaign untuk Cyberpunk 2077. Ke depannya, campaign (promosi) kita akan jauh lebih pendek. Kita akan menunggu sampai lebih dekat ke tanggal rilis sebelum kita mulai menunjukkan berbagai hal seperti trailer, demo, ataupun pembahasan in-depth soal gameplay." Dikutip dari video yang bisa Anda tonton di bawah.
Jika kita mengingat kembali ke belakang, CD Projekt memang pertama kali menunjukkan gameplay Cyberpunk 2077 dengan video berdurasi 48 menit di 2018 (2 tahun lebih sebelum game-nya dirilis). Dalam video tersebut, mereka mengatakan, "Cyberpunk 2077 sekarang sedang dalam masa pengembangan yang serius. Kami punya banyak ide desain, banyak mekanisme yang sedang diuji namun kami tidak tahu fitur mana saja yang nantinya akan diimplementasikan saat rilis. Hal ini membuat video seperti memang beresiko."
Namun demikian, mungkin kala itu mereka berpikir resikonya sepadan dengan hasil yang mungkin mereak dapatkan. Sayangnya, selain memang kena imbas pandemi COVID-19 ataupun beberapa masalah lainnya dalam proses pengembangannya, Cyberpunk 2077 harus ditunda tanggal rilisnya beberapa kali. Saat game tersebut pun dirilis, hasilnya jauh dari kata memuaskan.
Selain hal tadi, dalam rapat tersebut CD Projekt juga ingin memikirkan kembali rencana mereka untuk membuat versi multiplayer dari Cyberpunk 2077. Mereka juga ingin mengubah perencanaan jangka panjangnya menjadi tahunan — tak lagi seperti sebelumnya yang sampai 5 tahun ke depan.
Tahun ini, mereka masih akan fokus pada sejumlah DLC gratis dan patch untuk Cyberpunk 2077. Sedangkan untuk The Witcher, mereka juga sedang menggarap game AR (Augmented Reality) untuk platform mobile, game Gwent standalone, dan update The Witcher 3 untuk console terbaru.
Perubahan rencana marketing dari CD Projekt tadi memang mungkin layak diapresiasi. Pasalnya, berkaca dari Cyberpunk 2077, game tersebut memang bisa dibilang overhyped — karena membuat ekspektasi terlalu tinggi juga ternyata bisa berimbas negatif.
From Our Network