Esports Ecosystem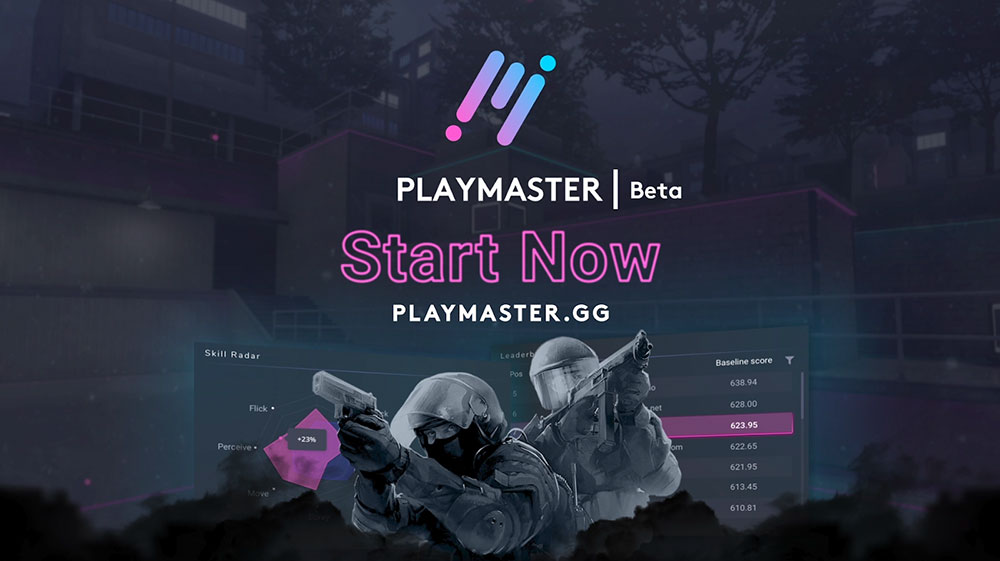 Versi beta-nya sudah bisa diakses secara cuma-cuma oleh para pemain CS:GO
Meski sudah berkecimpung cukup lama di industri esport, Logitech rupanya masih ingin membentangkan sayapnya lebih lebar lagi. Baru-baru ini, mereka meluncurkan Playmaster, sebuah program pelatihan esport yang dirancang untuk membantu pemain menilai sekaligus meningkatkan kemampuannya di beberapa game kompetitif.
Di awal peluncuran dan fase beta Playmaster, game yang didukung sejauh ini baru CS:GO. Logitech cukup yakin mereka yang mengikuti program ini bisa meningkatkan teknik tracking, perceiving, spraying, peeking, maupun flicking mereka dalam game.
Keyakinan mereka didasari oleh riset selama empat tahun yang mereka lakukan bersama sejumlah pemain kelas dunia dan beberapa universitas ternama, termasuk halnya Lero Esports Science Research Lab di University of Limerick. Kurikulum yang mereka siapkan ditujukan untuk mengidentifikasi komponen-komponen penting yang pengaruhnya paling signifikan terhadap gameplay.
Bagaimana cara kerja Playmaster? Pertama-tama, pemain akan mengikuti kuis berdurasi sekitar 30 menit untuk memahami kelebihan dan kekurangan masing-masing dalam bermain, serta membandingkan performanya dengan rata-rata yang dicatatkan para pengguna lain, atau malah dengan pemain-pemain terbaik di kancah internasional.
Sesudahnya, Playmaster akan menyuguhkan kurikulum yang spesifik dan benar-benar disesuaikan dengan kebutuhan masing-masing pemain. Kalau memang kekurangan terbesar pemain adalah terkait mendeteksi musuh atau memanajemen recoil, maka materi pelatihannya akan lebih banyak difokuskan pada area tersebut.

Selama mengikuti program, kita tentu bisa memonitor progres masing-masing secara cukup merinci. Logitech percaya Playmaster bisa memberikan dampak positif terhadap pemain dari segala tingkatan, baik yang masih masuk kategori amatir maupun yang sudah berkarier secara profesional.
Playmaster saat ini sudah bisa diakses secara gratis dengan mendaftarkan akun di situsnya. Logitech belum bilang kapan program untuk game lainnya bakal tersedia, tapi kalau boleh menebak, kemungkinan program berikutnya ditujukan buat para pemain Dota 2 atau League of Legends.
Sejauh ini juga belum ada indikasi apakah ke depannya Logitech bakal memonetisasikan Playmaster. Bisa jadi nantinya Playmaster bakal dijadikan layanan berlangganan seperti GamerzClass, tapi mungkin sekarang masih terlalu dini untuk itu.
Kalaupun Anda tidak berminat mengikuti program pelatihannya sampai habis, tidak ada salahnya mencoba Playmaster hanya untuk melihat sejauh apa skill bermain CS:GO Anda jika dibandingkan dengan pemain-pemain lain di luar sana.
Sumber: Logitech.
From Our Network