Esports Ecosystem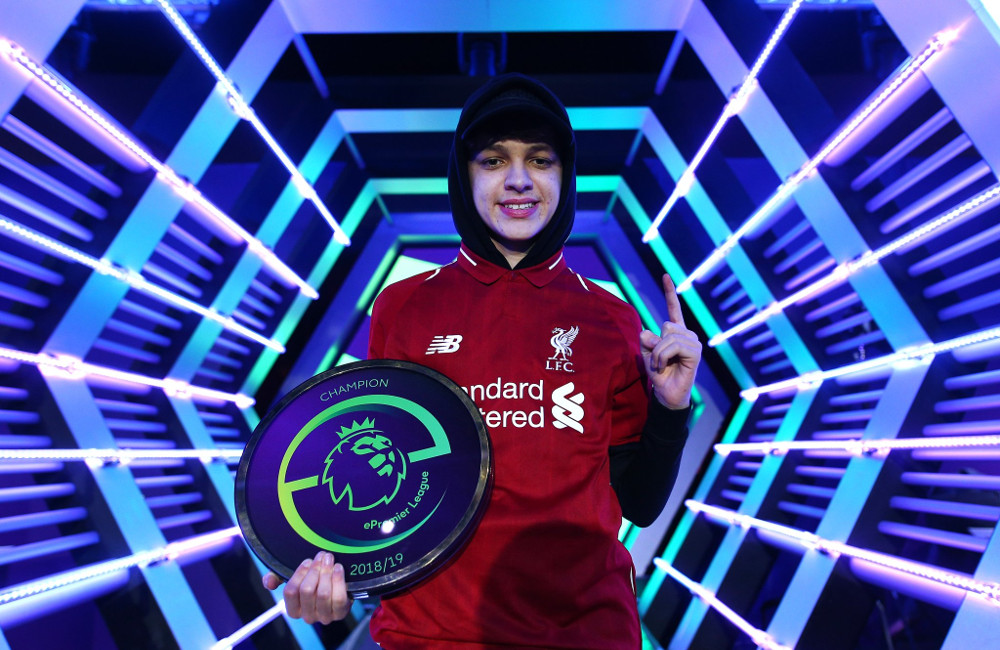 Pemuda 17 tahun ini punya mimpi untuk bermain bersama Liverpool, dan ia mewujudkannya lewat ePL.
Esports di luar negeri kini telah memiliki ikatan yang erat dengan olahraga konvensional, apalagi untuk game olahraga seperti seri FIFA dan NBA 2K. Hubungan antara dua dunia ini telah terbukti mendatangkan keuntungan bagi banyak pihak. Pemilik klub dan brand bisa menjangkau audiens baru melalui game, sementara organizer bisa mendapat banyak sponsor dari relasi dengan klub besar. Kita yang ada di posisi penggemar pun jadi mendapat lebih banyak variasi hiburan menarik.
Liga Primer Inggris (Premier League) termasuk salah satu asosiasi olahraga yang menjalin hubungan dengan dunia esports. Diumumkan pada bulan Oktober 2018 lalu, Premier League telah bekerja sama dengan Electronic Arts untuk menggelar liga virtual bertajuk ePremier League. Mengusung game FIFA 19, dalam liga ini para gamer akan direkrut oleh tim-tim sepak bola Inggris untuk mewakili mereka. ePremier League juga ditayangkan di stasiun televisi ternama Inggris, Sky Sports.
ePremier League (ePL) musim pertama dimulai sejak tanggal 5 Januari 2019 kemarin, dan berakhir dalam acara puncak Grand Final yang diselenggarakan di London, 28 – 29 Maret. Dari ratusan peserta yang mendaftar, diambil 40 pemain untuk mewakili 20 tim Premier League—setengah dari platform PS4 dan setengah dari Xbox One.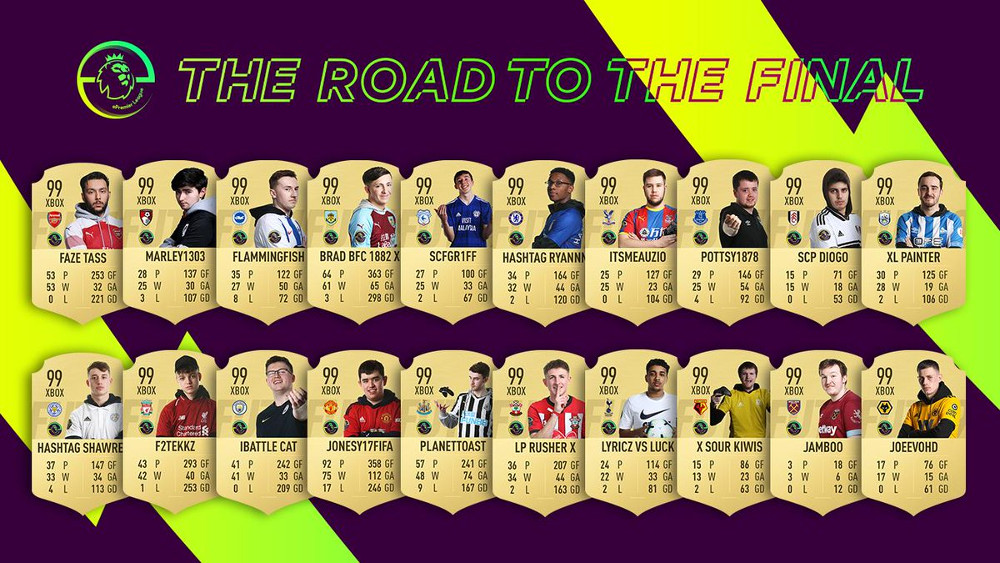 F2Tekkz alias Donovan Hunt hadir sebagai salah satu finalis dari jalur Xbox One. Masih berusia 17 tahun, pemuda asal Atlanta ini sudah beberapa kali memenangkan kejuaraan FIFA sebelumnya. Di leaderboard FIFA versi Xbox One pun, F2Tekkz menempati peringkat 1 dunia. Ia merupakan penggemar Liverpool yang mengidolakan John Arne Riise juga Steven Gerrard, jadi sudah pasti di ePL pun ia maju sebagai wakil dari Liverpool F.C.
Babak playoff ePremier League tergolong unik. Karena peserta datang dari dua platform berbeda, sementara FIFA tidak memiliki fitur cross-play, setiap pertandingan dilakukan dalam dua leg. Satu leg di PS4, sementara satu lagi di Xbox One, dengan urutan tergantung dari hasil undian coin toss. Hebatnya F2Tekkz, walau ia biasanya bermain di Xbox One, ternyata ia tetap bisa unggul melawan juara platform PS4.
Lawan F2Tekkz di babak Grand Final adalah Kyle Leese, wakil dari klub Manchester United. F2Tekkz tidak takut bermain di console berbeda, bahkan ketika memenangkan coin toss, ia percaya diri memilih PS4 sebagai platform untuk leg pertama. Dahsyat, meski di platform berbeda dari biasanya, ia tetap berhasil melibas Kyle Leese dengan skor 4-1.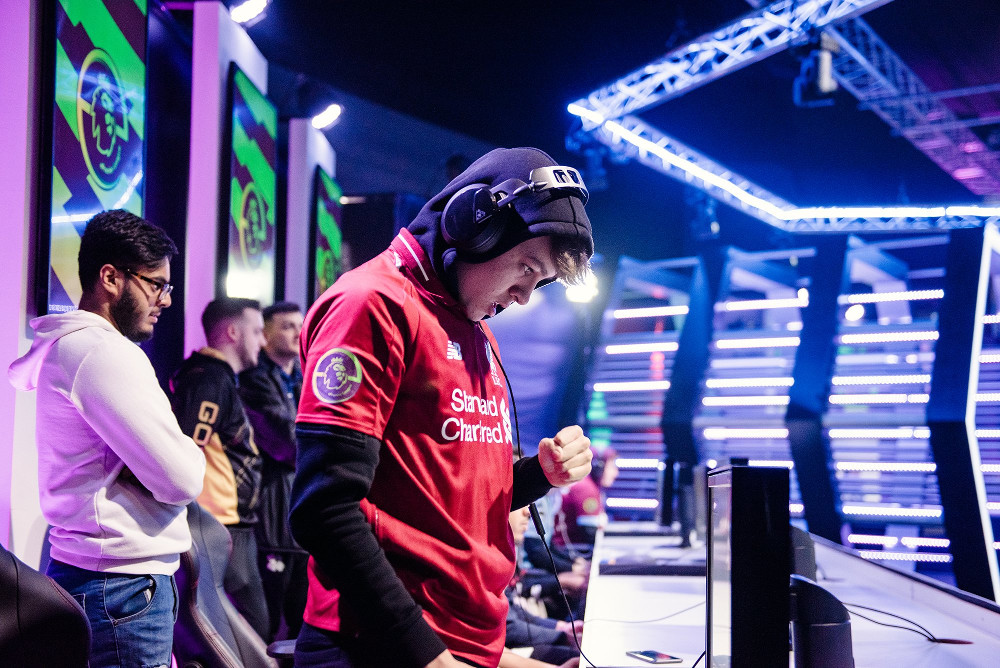 Unggul di platform Away, F2Tekkz justru lebih mengalami kesulitan saat menjadi tuan rumah. Skor agregat berakhir 6-2, artinya kedua pemain hanya berhasil mencetak satu angka di leg kedua. Dengan berakhirnya seluruh pertandingan Grand Final, F2Tekkz pun dinobatkan menjadi juara pertama ePremier League, dan berhak mendapat pro point untuk kualifikasi kompetisi FIFA 19 Global Series.
Akan tetapi sebetulnya F2Tekkz sudah memiliki jumlah pro point yang cukup untuk maju ke Global Series walau tanpa menjuarai ePL. Turnamen ini juga tidak menawarkan hadiah uang, jadi untuk apa ia bermain? Jawabannya adalah untuk kebanggaan Liverpool F.C.
"I've always wanted to play for Liverpool and ePremier League has given me an opportunity to do that!" ✊

Success at Anfield and with sights firmly set on the inaugural #ePremierLeague Finals, meet the two lifelong Reds, @F2Tekkz + @DarioshKrowner, who will be representing us… pic.twitter.com/xa8PZpJtIT

— Liverpool FC (@LFC) March 25, 2019
"Saya selalu ingin bermain untuk Liverpool dan ePremier League telah memberi saya kesempatan untuk melakukannya!" kata F2Tekkz dalam videonya bersama Liverpool F.C. Impian itu kini terwujud, Donovan Hunt telah menjadi satu-satunya pemuda yang memberikan gelar Premier League kepada Liverpool dalam 19 tahun terakhir, walau hanya di liga virtual.
Sumber: Premier League, Liverpool F.C., ESPN
From Our Network