Esports Ecosystem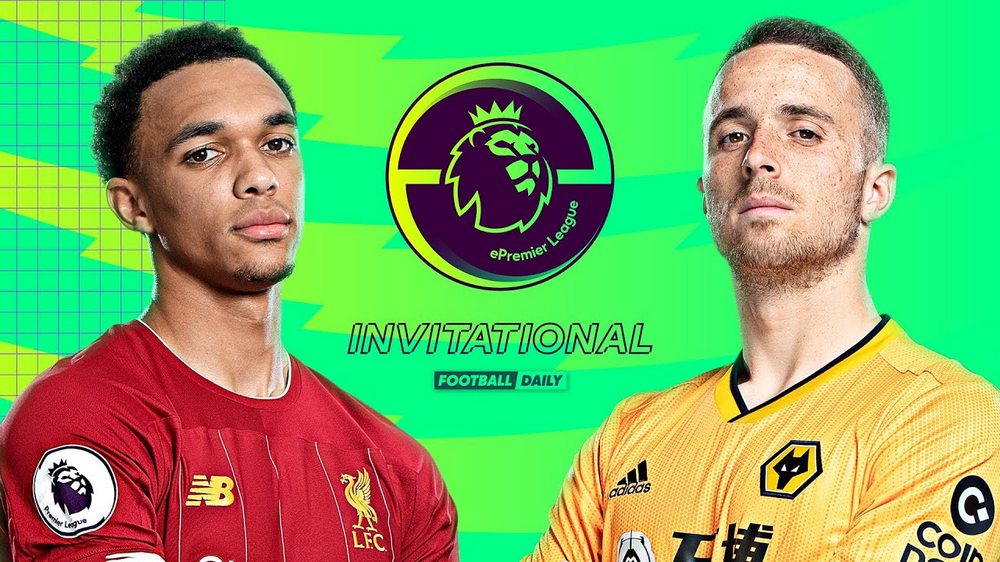 Dalam pertandingan esports FIFA 20 ePremier League Invitational, Diogo Jota dari Wolverhampton jadi juara setelah tekuk Alexander-Arnold dari Liverpool .
Pandemi COVID-19 memaksa kompetisi sepak bola jadi ditunda dan dibatalkan, termasuk salah satu liga sepak bola paling bergengsi, yaitu English Premier League. Sebagai gantinya, mereka bekerja sama dengan EA Sports untuk adakan FIFA 20 ePremier League Invitational. Pada babak final yang diselenggarakan sabtu, 25 April 2020 kemarin, Liverpool gagal mendapat titel juara setelah kalah oleh Wolverhampton di babak final.
Diselenggarakan mulai 21 hingga 25 April 2020 kemarin, ePremier League Invitational diikuti oleh 20 klub yang berlaga Liga Inggris. Masing-masing klub diwakili oleh pemain sepak bola atau selebritis dari masing-masing klub.
https://twitter.com/premierleague/status/1254078141099737088
Gelaran ini seakan jadi cerminan dari Liga Inggris yang sesungguhnya, namun bedanya kalau di Liga Inggris, Liverpool tinggal beberapa langkah menuju kemenangan dengan perolehan 82 poin di puncak klasemen. Liverpool yang diwakili sang bek kanan, Trent Alexander-Arnold, bertanding sengit melawan Wolverhampton yang diwakili sang penyerang, Diogo Jota.
Dibuka dengan gol dari Trent di akhir babak pertama, Diogo Jota akhirnya bisa menyamakan kedudukan setelah pertandingan mencapai menit 75. Skor imbang bertahan sampai akhir babak kedua, membawa pertandingan ke babak pertambahan waktu.
Babak pertambahan waktu juga berjalan sengit, skor masih imbang sampai-sampai memaksa babak pertambahan waktu kedua. Diego Jota pada akhirnya yang mendapat kesempatan untuk mencetak golden goal. Menit 67, Diego Jota merobek jaring gawang Liverpool dengan menggunakan versi FIFA 20 dari Raul Jimenez.
Ini merupakan salah satu dari beberapa gelaran sepak bola virtual pengganti laga sepak bola tradisional yang ditunda karena pandemi. Sebelumnya ada Stay and Play Cup yang dimenangkan oleh Mo Daramy dari F.C. Copenhagen. Tak hanya itu EA Sports dengan membawa kampanye Stay and Play juga punya beberapa kegiatan yang diharapkan bisa turut membantu menahan laju penyebaran selama pandemi ini.
Gelaran ePremier League Invitational ini ditayangkan di beberapa kanal, termasuk kanal digital milik Sky Sports dan Premier League itu sendiri. Jika melihat animo yang didapatkan dari penggemar sepak bola terhadap gelaran ini, bukan tidak mungkin jika akan ada lanjutan ePremier League, atau liga sepak bola virtual lainnya.
From Our Network