Esports Ecosystem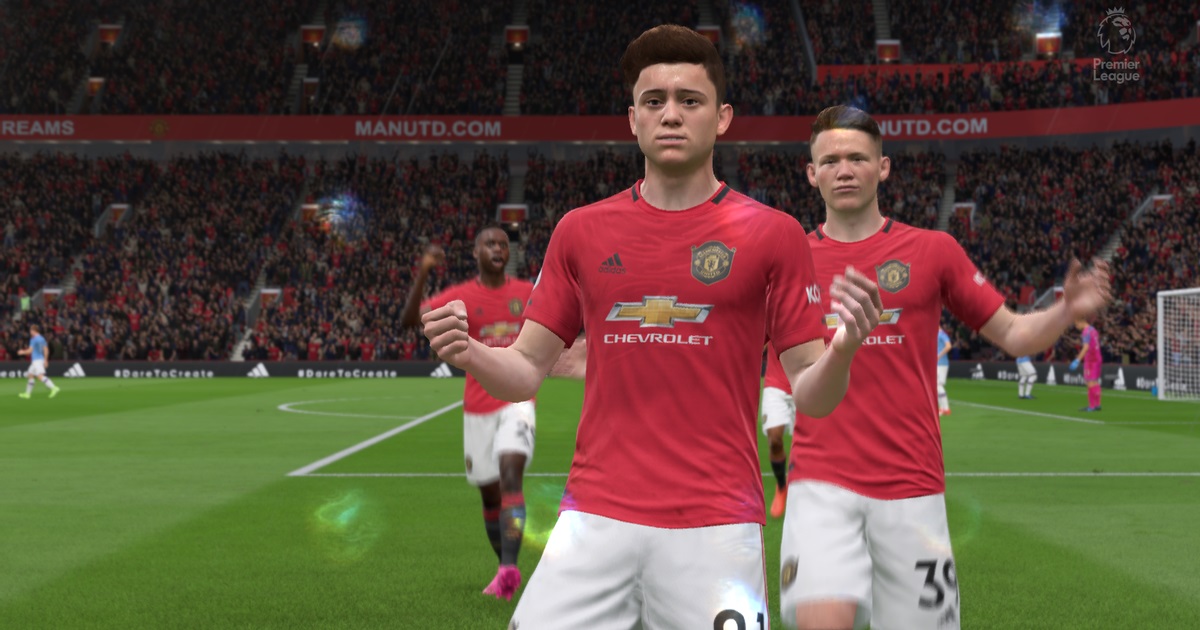 Turnamen ePremier League Tournament akan diikuti oleh 20 klub Liga Inggris yang diwakili oleh para atlet dan musisi
England Premier League (EPL) memutuskan untuk mengadakan turnamen esports FIFA 20 sebagai pengganti dari pertandingan sepak bola yang dibatalkan akibat vitus corona. Turnamen yang dinamai ePremier League Invitational ini akan diikuti oleh 20 klub yang berlaga di Liga Inggris. Turnamen tersebut akan diadakan mulai 21 April 2020 sampai 25 April 2020.
Dalam ePremier League Invitational, masing-masing klub akan diwakili oleh atlet sepak bola atau musisi. Misalnya, Raheem Sterling akan mewakili Manchester City, sementara Trent Alexander-Arnold akan mewakili Liverpool, dan Tottenham Hotspur akan diwakili oleh Moussa Sissoko. Manchenster United akan diwakili oleh musisi Tom Grennan, menurut laporan Polygon.
Masing-masing peserta turnamen akan bertanding dengan satu sama lain dalam pertandingan yang ditentukan secara acak. Format turnamen yang digunakan adalah single elimination. Untuk memastikan semua tim memiliki kesempatan menang yang sama, rating semua klub sepak bola dipukul rata menjadi 85.
How Round 1️⃣ of the #ePremierLeague Invitational looks…

Full draw details 👉 https://t.co/NMrMnYO9xfpic.twitter.com/23wrGPNEuM

— Premier League (@premierleague) April 20, 2020
"Kami sadar bahwa kami harus menemukan cara untuk menghibur para fans dan kami bangga karena dapat mengajak atlet sepak bola ternama untuk ikut serta dalam ePremier League Tournament," kata CEO EPL, Richard Masters, menurut laporan The Next Web.
Di tengah pandemik virus corona, ada banyak pertandingan olahraga yang dibatalkan, termasuk liga sepak bola. Meskipun begitu, pertandingan esports masih bisa dijalankan secara online. Karena itu, pertandingan esports menjadi hiburan alternatif bagi para fans olahraga. Turnamen ePremier League Tournament akan disiarkan di channel YouTube dan Twitch dari Sky Sports serta channel YouTube, Facebook, dan Twitter dari Premier League. Tak hanya itu, babak semifinal dan final dari turnamen tersebut juga akan disiarkan di channel televisi, yaitu Sky Sports di Inggris serta NBC Sports Network untuk kawasan Amerika Serikat.
Liga Inggris bukan satu-satunya liga sepak bola yang menyelenggarakan turnamen esports sebagai pengganti pertandingan yang dibatalkan. Minggu lalu, Major League Soccer, liga sepak bola di Amerika Utara, juga melakukan hal yang sama. Selain itu, kreator FIFA 20, Electronic Arts juga membuat turnamen esports sepak bola bertajuk Stay and Play Cup.
From Our Network