Esports Ecosystem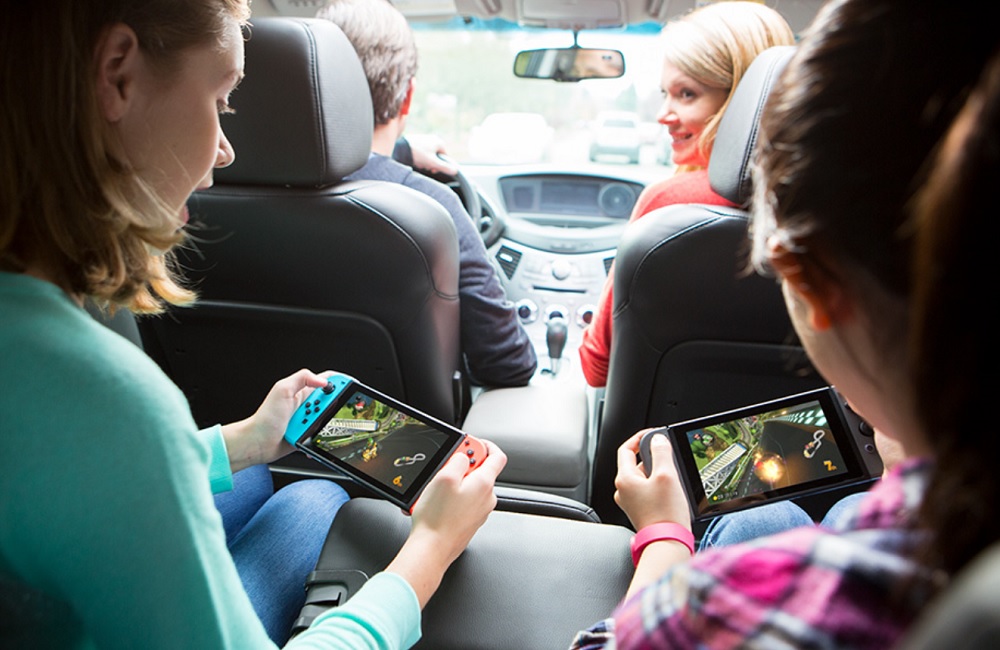 Kabar ini memperkuat informasi dari The Wall Street Journal dan Nikkei sebelumnya.
Perpaduan unik antara konsep home console dan handheld serta dukungan judul-judul eksklusif terbukti efektif melambungkan penjualan Switch. Ada banyak konsumen mengadopsinya sebagai perangkat gaming sekunder, setelah sebelumnya mereka memiliki platform utama – entah apakah PlayStation, Xbox atau PC. Kepopuleran ini tampaknya mendorong Nintendo untuk menyediakan lebih banyak opsi produk.
Menyusul informasi dari The Wall Street Journal mengenai niatan Nintendo buat menggarap versi baru Switch di bulan Oktober kemarin, Nikkei mengabarkan rencana sang perusahaan hiburan asal Jepang itu untuk menyiapkan varian Switch yang lebih terjangkau serta lebih mengedepankan portabilitas. Berita senada disampaikan oleh Bloomberg di tanggal 24 April kemarin, kali ini berdasarkan laporan dua narasumber anonim yang turut menyebutkan waktu ketersediaannya secara lebih spesifik.
Sebelumnya, The Wall Street Journal menyampaikan bahwa Switch versi anyar akan dilepas pada paruh kedua tahun 2019. Dan info Bloomberg mengisyaratkan kita tidak perlu menunggu terlalu lama untuk memilikinya karena produk dijadwalkan buat dilepas pada akhir bulan Juni besok. Rumor sempat  menyatakan Nintendo tengah meramu varian Switch yang jauh lebih superior, namun info baru Bloomberg menampik kabar tersebut.
Pembaruan Nintendo Switch lebih menyerupai upgrade dari 3DS ke New 3DS dibanding PlayStation 4 ke PlayStation 4 Pro (atau Xbox One ke Xbox One X). Modifikasi hardware tetap ada, tapi tidak dilakukan besar-besaran. Ada peluang, sang produsen memperbaiki sejumlah kekurangan yang dikeluhkan pengguna (misalnya kualitas layar yang sejauh ini dianggap mengecewakan) serta memastikan konstruksi tubuhnya lebih kuat.
Soal bagaimana Nintendo akan menekan harga produk, ada dugaan produsen akan melakukan pendekatan yang diambil Microsoft dalam menggarap Xbox One S All-Digital, yaitu dengan memangkas keberadaan komponen hardware tanpa mengorbankan pengalaman penggunaan. Ketika All-Digital tidak disertai optical disc drive, model baru Switch rumornya disajikan tanpa unit docking.
Jika betul dihidangkan seperti itu, kemungkinan besar hal ini didorong oleh penemuan tim Nintendo sendiri di penghujung tahun 2017: ternyata ada lebih banyak konsumen yang menikmati Switch di mode portable ketimbang memasangnya di dock dan bermain game di depan layar televisi.
Pertanyaan yang tersisa adalah, seberapa jauh Nintendo berani melakukan pemangkasan harga? Apakah US$ 50 seperti Xbox One S All-Digital, atau lebih dari itu? Ada peluang, kita akan mendengar detail mengenai produk tersebut secara lebih lengkap menjelang atau di momen pelaksanaan E3 2019.
Via Eurogamer.
From Our Network