Esports Ecosystem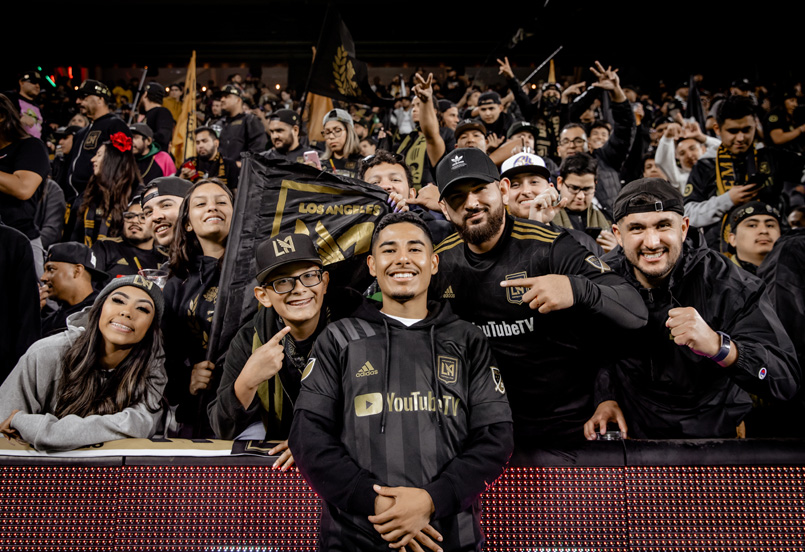 Melalui turnamen esports ini, LAFC mencoba untuk berinteraksi dengan fans mereka
Pandemik virus corona menyebabkan banyak pertandingan olahraga dibatalkan, termasuk Major League Soccer (MLS), liga sepak bola di Amerika Utara. Dibatalkannya pertandingan menyebabkan sejumlah klub sepak bola mengalami masalah finansial. Pasalnya, mereka kehilangan pemasukan yang biasanya mereka dapatkan dari pertandingan. Untuk menggantikan pertandingan yang dibatalkan, Los Angeles Football Club (LAFC) berinisiatif membuat turnamen esports. Tujuannya adalah untuk berinteraksi dengan para fans mereka. Selain itu, mereka juga bisa mempromosikan sponsor mereka ketika mereka menyiarkan pertandingan esports.
LAFC bekerja sama dengan Allied esports untuk menyelenggarakan LAFC Gaming Charity Challenge Series. Turnamen FIFA 20 tersebut akan berisi 10 pertandingan dan disiarkan melalui platform streaming game Twitch. Seperti namanya, turnamen tersebut ditujukan untuk menggalang dana yang akan diberikan pada kegiatan amal terkait COVID-19.
"Musim MLS baru saja dimulai, jadi fans kami sangat haus akan kompetisi," kata Alex Sale, LAFC Senior Manager of Business Development & Special Projects, seperti dikutip dari The Esports Observer. "Untuk kegiatan online pertama kami, kami mengadakan turnamen FIFA untuk amal." Dia menjelaskan, proses transisi untuk melakukan kegiatan online dari membuat siaran pertandingan sepak bola offline bukanlah hal yang sulit.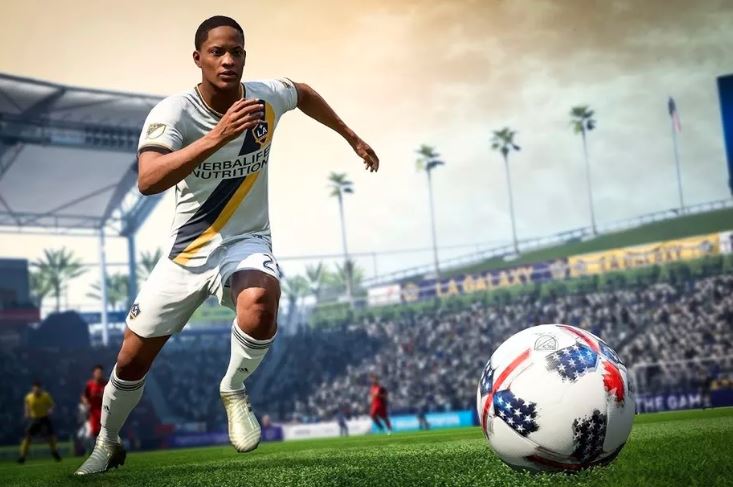 LAFC menyebutkan, siaran online pertama mereka mendapatkan sambutan yang hangat. Di Twitch, siaran tersebut memiliki 264 ribu unique viewers dan jumlah penonton concurrent rata-rata sebanyak 10,3 ribu orang. Melihat kesuksesan ini, mereka berencana untuk mengadakan lebih banyak kegiatan online. Mereka juga akan berusaha untuk menyesuaikan jadwal kegiatan online mereka dengan jadwal MLS.
Sebenarnya, MLS juga memiliki turnamen esports, yaitu eMLS. Turnamen eMLS diikuti oleh 25 peserta yang mewakili klub-klub di liga sepak bola Amerika Utara. LAFC baru saja bergabung dengan liga esports tersebut pada tahun ini. LAFC EVP and CBO Larry Freedman menjelaskan, alasan LAFC tidak langsung mengikuti eMLS ketika turnamen tersebut diselenggarakan adalah karena mereka ingin fokus pada MLS terlebih dulu. Memang, LAFC baru ikut dalam di MLS dalam tiga tahun terakhir.
"Para petinggi kami menganggap esports penting," kata Freedman. "Esports memungkinkan kami untuk berinteraksi dengan fans dan membuka peluang kerja sama dengan rekan-rekan kami. Bagi kami, pertandingan eMLS sama pentingnya dengan pertandingan sepak bola tradisional, karena pertandingan tersebut memungkinkan kami untuk berinteraksi dengna para fans. Di beberapa kasus, pertandingan esports justru memiliki jangkauan audiens yang lebih luas."
Freedman mengaku, pada awalnya, dia juga tidak percaya dengan hype atas esports. Dia berkata, "Jika Anda belum masuk ke industri esports, Anda mungkin tidak paham betapa besar dan menguntungkan indsutri tersebut."
Menurut Freedman, salah satu keuntungan yang LAFC dapat dari keputusan mereka untuk membuat konten esports dan menyiarkannya di Twitch adalah mereka bisa menjangkau lebih banyak penonton. Berbeda dengan pertandingan sepak bola tradisional yang hanya bisa menjangkau penonton di satu negara karena disiarkan di channel televisi lokal, konten esports di Twitch memungkinkan LAFC untuk menjangkau penonton di luar Amerika Serikat. LAFC menyebutkan, konten yang mereka siarkan ditonton oleh masyarakat berbagai negara lain, seperti Kanada, Inggris, Jerman, dan Prancis.
From Our Network