Esports Ecosystem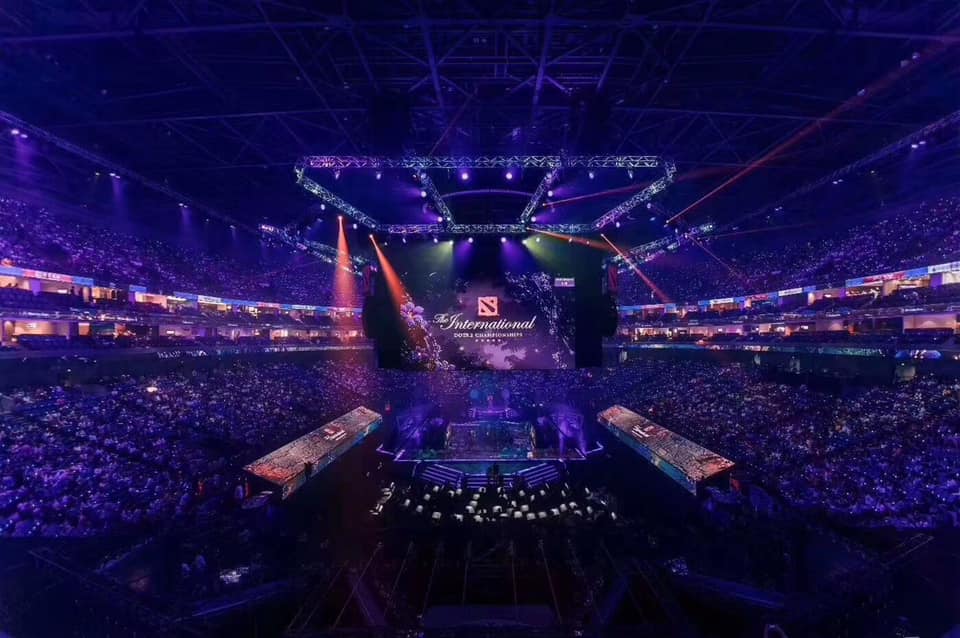 Jumlah sponsor tim asal Tiongkok di The International naik menjadi 27 dari 22
Dari tahun ke tahun, total hadiah The International selalu naik. Tahun ini, The International masih menjadi turnamen esports berhadiah terbesar dengan total hadiah mencapai US$34,3 juta. Sepanjang tahun 2018 dan 2019, total hadiah untuk semua turnamen Major dan Minor Dota 2 hanya mencapai US$6,5 juta, bahkan tidak sampai setengah dari total hadiah The International tahun ini. Karena itu, jangan heran jika Aegis of Championship menjadi sasaran utama para tim dan pemain profesional Dota 2.
Tahun ini, The International diadakan di Shanghai. Untuk pertama kalinya dalam sembilan tahun, turnamen Dota 2 paling bergengsi itu diadakan di Tiongkok. Hal ini membuat banyak perusahaan tertarik untuk menjadi sponsor tim Tiongkok yang lolos kualifikasi TI. Pada tahun 2018, ada 22 sponsor yang mendukung 6 tim. Sementara pada tahun ini, jumlah sponsor tim Tiongkok yang masuk TI bertambah menjadi 27 sponsor. Beberapa perusahaan, seperti Li-Ning dan HLA Jeans, bahkan bersedia untuk menjadi sponsor lebih dari satu tim. Salah satu alasan begitu banyak perusahaan ingin menjadi sponsor tim yang berlaga di TI adalah karena performa tim-tim Dota 2 asal Tiongkok memang baik. Selama delapan tahun, tim Tiongkok berhasil menjadi juara sebanyak tiga kali dan menjadi juara dua sebanyak enam kali.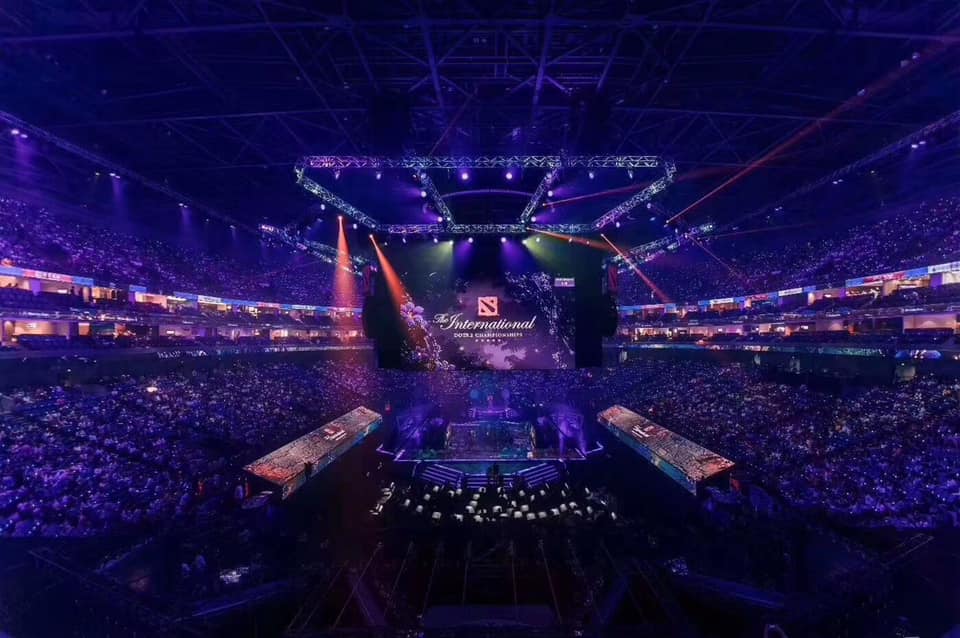 Menurut The Esports Observer, masuk akal jika sponsor bersedia untuk mengeluarkan investasi besar untuk tim yang lolos ke TI. Selain performa tim Tiongkok yang memang baik, lokasi diadakannya TI menjadi alasan lain. Untuk pertama kalinya, TI diadakan di Shanghai, yang berarti, sebagian besar penonton yang datang adalah warga Tiongkok. Mengingat rekam jejak tim Dota 2 dari Tiongkok, seandainya salah satu tim asal Tiongkok bisa menang, maka sponsor-sponsor yang mendukung tim itu akan mendapatkan eksposur yang sangat luas. Sayangnya, tim yang akhirnya keluar sebagai juara adalah OG, yang mencetak sejarah sebagai tim pertama yang juara TI dua kali berturut-turut.
Performa tim menjadi salah satu hal pertimbangan sponsor sebelum memutuskan untuk mendukung sebuah tim profesional. Hal ini terlihat dari rekam jejak para tim, seperti PSG.LGD. Pada tahun lalu, PSG.LGD hanya memiliki lima sponsor. Setelah berhasil menyabet gelar runner-up pada TI8, tahun ini, jumlah sponsor mereka bertambah menjadi 10 sponsor. Mengingat pada TI9 PSG.LGD berhasil duduk di peringkat tiga, kemungkinan besar, mereka masih akan menjadi salah satu incaran utama para sponsor.
Selain PSG.LGD, empat tim asal Tiongkok lain yang masuk ke TI juga memiliki lebih dari sponsor dari berbagai industri, mulai dari merek endemik sampai non-endemik. Vici Gaming memiliki sembilan sponsor, yaitu HLA Jeans, Douyu, Clear, aplikasi media sosial Bixin, merek makanan Three Squirrels, perusahaan hardware AMD dan HyperX, merek gaming chair DxRacer, dan Leihuo Esports. Sementara Newbee memiliki enam sponsor sepanjang TI9, yaitu merek pakaian Li-Ning, Intel, NVIDIA, Raybet, dan merek gaming chair Secret Lab. RNG didukung lima sponsor, yaitu Li-Ning, China Citic Bank Credit Card, merek ponsel Hongmo, Laoshan Beer, dan merek hardware Logitech. Terakhir, Keen Gaming memiliki tiga sponsor, mencakup Jingbo, Clear, dan merek gaming chair AK Player.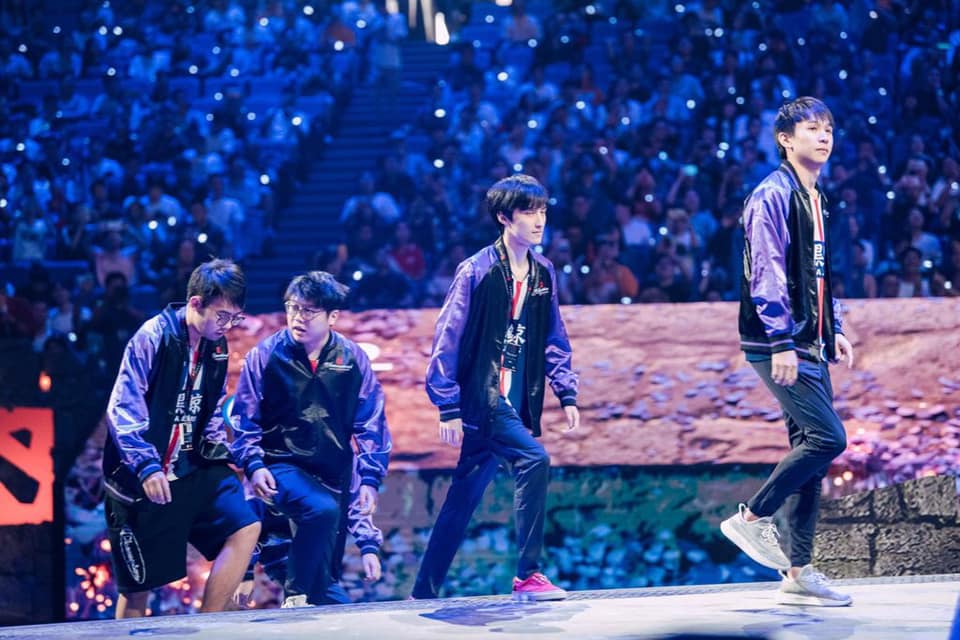 Hanya saja, durasi sponsorship untuk tim Dota 2 yang bertanding di The International biasanya tidak berlangsung lama. Selain itu, nilai sponsorship di scene Dota 2 di Tiongkok juga masih lebih kecil jika dibandingkan dengan League of Legends Pro League (LPL). Sponsorship untuk tim-tim yang berlaga di LPL juga biasanya berlangsung lebih lama. LPL sendiri memiliki 13 sponsor. Sementara salah satu tim yang bertanding, Royal Never Give Up (RNG) memiliki 12 sponsor. Ini bisa terjadi karena LPL memiliki infrastruktur yang lebih luas, memungkinkan para sponsor untuk tidak sekadar memasang logo pada jersey pemain, tapi juga di markas tim. Selain itu, karena LPL berbentuk liga, sponsor, tim, dan penyelenggara TJ Sports, juga bisa saling memberikan kritik dan saran pada satu sama lain.
From Our Network