Esports Ecosystem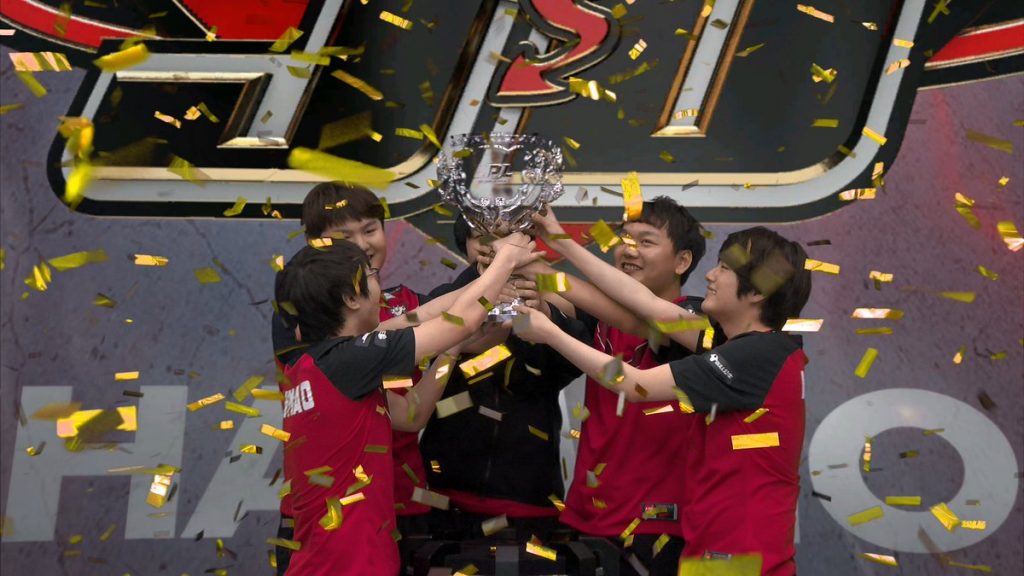 JD Gaming mengalahkan Top Esports di babak final dengan skor 3-2
JD Gaming berhasil menjadi juara League of Legends Pro League (LPL) setelah mengalahkan Top Esports pada babak final dengan skor 3-2. Baik JD Gaming dan Top Esports baru didirikan pada 2017. Meskipun begitu, keduanya berhasil mengalahkan tim-tim yang pernah memenangkan League of Legends World Championship, yaitu Invictus Gaming dan Funplus Phoenix, di babak semifinal.
Dari lima pertandingan di babak final, JD Gaming berhasil memenangkan pertandingan pertama sebelum kalah pada dua babak berikutnya. Saat itu, Top Esports diperkirakan akan memenangkan LPL dengan skor 3-1. Tapi, JD Gaming berhasil membalikkan keadaan dan meraih gelar juara. Pertandingan terakhir antara JD Gaming dan Top Esports berlangsung dengan ketat. Pada pertengahan game, JD Gaming berhasil memenangkan teamfight melawan Top Esports. Ini memungkinkan mereka mendapatkan gold lebih banyak dan membeli item yang lebih baik.
Pemain support JD Gaming, Zuo "LvMao" Ming-Hao mendapatkan gelar Most Valuable Player di babak final berkat permainannya yang stabil menggunakan empat champion yang berbeda, menurut laporan Dot Esports.
🏆 @JDGaming are the Spring #LPL Champions! 🏆 pic.twitter.com/3hx1vJYYwZ

— lolesports (@lolesports) May 2, 2020
Pada tahun lalu, performa JD Gaming tidak terlalu memuaskan. Di Spring Split, mereka menduduki posisi ke-8. Sementara pada Summer Split, posisi mereka merosot ke peringkat 10. Keputusan mereka untuk mengakuisisi pemain ADC asal Korea Selatan, Lee "LoKeN" Dong-wook berbuah manis. Dengan cepat, LoKeN dapat menyesuaikan diri dengan tim. Ini memungkinkan JD Gaming untuk mengalahkan tim-tim di tier bawah dan memberikan perlawanan yang baik ketika menghadapi tim-tim tier atas di LPL.
Memang, pada awal musim, performa JD Gaming tidak maksimal. Mereka bahkan sempat kalah dalam beberapa pertandingan ketika mereka bermain bersama top laner cadangan mereka. Untungnya, performa mereka membaik ketika mereka kembali bermain bersama top laner utama mereka, Zhang "Zoom" Xing-ran.
Persaingan di LPL tahun ini memang sangat ketat. Hal ini terlihat dari kegagalan Invictus Gaming dan FunPlus Phoenix — dua tim yang pernah memenangkan World Championship — untuk masuk ke babak final. Ini membuat tim-tim asal Tiongkok menjadi tim yang diwaspadai dalam turnamen tingkat internasional. Memang, dua tahun belakangan, World Championship dimenangkan oleh tim asal Tiongkok.
Sayangnya, turnamen Mid-Season Invitational tahun ini harus dibatalkan. Jadi, jika fans ingin melihat pertandingan antara tim-tim League of Legends terbaik, mereka harus menunggu World Championship diselenggarakan.
From Our Network