Esports Ecosystem
Inter siap berlaga di esports FIFA 20 dan PES 2020
Masuknya esports ke mainstream, membuat para klub bola tertarik untuk memiliki tim esports. Memang secara demografi, penggemar bola dan esports memiliki kesamaan usia yaitu generasi millenial. Karena alasan itu, klub bola berani untuk terjun lebih dalam ke industri esports.Inter telah bekerja sama dengan tim esports asal Italia yaitu Team QLASH untuk membentuk Inter | QLASH. Berfokus pada FIFA 20 dan PES 2020, mereka akan bersiap untuk turnamen eSerie A.
Melalui video pengumumannya, Inter tampak menyorot Alessandro Bastoni sebagai bintangnya. Inter menyebutkan bahwa Alessandro Bastoni memiliki kesamaan dengan para pemain dari Inter | QLASH, yaitu muda, bertalenta, keturunan Italia dan dikenal di kancah internasional. Inter | Qlash berisikan Diego "Crazy_Fat_Gamer" Campagnani dan Luigi "Kirito_Yuuki_00" Loffredo. Crazy_Fat_Gamer juga mewakili Team QLASH saat FIFA eClub World Cup 2020 kemarin. Walaupun hanya berakhir di groupstage saat FIFA eClub World Cup 2020, Crazy_Fat_Gamer memang salah satu pemain FIFA 20 yang diperhitungkan di Italia. Kirito_Yuuki_00 sendiri belum memiliki pengalaman di ranah kompetitif internasional.
Alessanddro Antonello selaku CEO dari FC Internazionale Milano Corporate berkata "Masuk ke dalam industri esports merupakan langkah penting bagi brand development Inter. Pembuatan tim esports ini membuktikan bahwa kami selalu menghidupkan semangat kompetitif, dengan fokus pada ketertarikan generasi baru. Fenomena esports terus berkembang di penjuru dunia, di Italia sendiri ada 1.2 juta penggemar esports. Dan kami senang untuk bekerja sama dengan QLASH untuk memulai petualangan baru ini."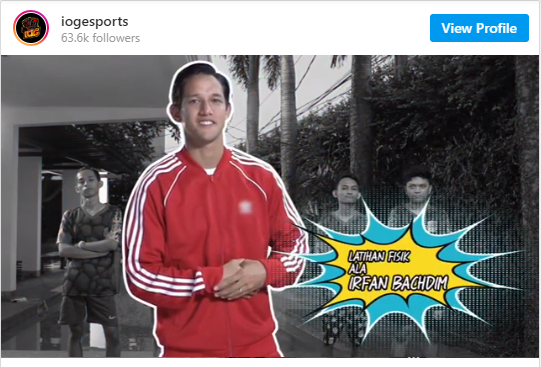 Inter sepertinya hanya berfokus pada genre game sepak bola. Memang hal tersebut yang paling dekat dengan klub sepak bola itu sendiri dan kesamaan ini yang mempermudah strategi pemasaran bagi Inter. Inter bisa mengasosiasikan berita mengenai Inter | QLASH kepada para penggemarnya.
Hal ini juga bisa terlihat di klub bola nasional Indonesia yaitu Bali United yang membentuk divisi esports, Island of Gods. Dalam beberapa kesempatan, terlihat Irfan Bachdim sebagai bintang dari tim sepak bola Bali United muncul di beberapa video milik Island of Gods di media sosial. Upaya tersebut berguna untuk menarik massa penggemar Bali United ke Island of Gods dan menggabungkan keduanya.
From Our Network