Esports Ecosystem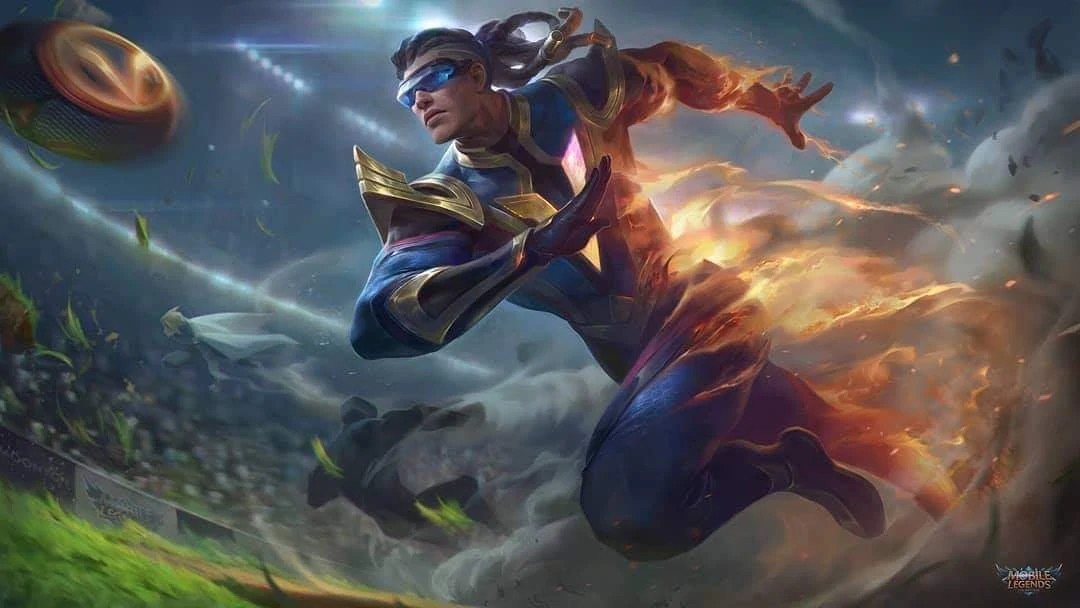 Vietnam menjadi negara dengan laju pertumbuhan paling tinggi
Dalam beberapa tahun belakangan, mobile gaming dan mobile esports di Asia tumbuh dengan pesat, menurut studi yang dilakukan oleh perusahaan riset pasar Niko Partners bersama dengan Google. Dalam beberapa tahun ke depan, mobile esports di Asia masih akan tumbuh.
Pada 2019, total pendapatan dari mobile game esports mencapai US$19,5 miliar. Dari total pendapatan itu, Asia menyumbangkan US$13,3 miliar atau sekitar 68 persen. Sementara itu, total pendapatan dari mobile game — termasuk game non-esports — mencapai US$28 miliar di Tiongkok dan Asia Tenggara.
Di Tiongkok, pemasukan mobile game esports pada 2019 menembus US$7,2 miliar, naik 10 persen dari 2018. Untuk kawasanAsia Tenggara, pendapatan mobile game esports adalah US$1,9 juta, dengan tingkat laju pertumbuhan majemuk (CAGR) 21,1 persen selama 5 tahun. Angka CAGR dari negara-negara di Asia Tenggara berbeda-beda. Vietnam memiliki CAGR paling tinggi dengan laju pertumbuhan mencapai 28 persen.
Bertambahnya jumlah pengguna smartphone menjadi salah satu alasan mengapa industri mobile game di Asia masih akan terus bertumbuh di masa depan. Selain itu, alasan lain industri mobile game masih akan berkembang di Asia adalah karena hardware smartphone yang menjadi semakin mumpuni dan akses internet yang meluas, lapor The Esports Observer.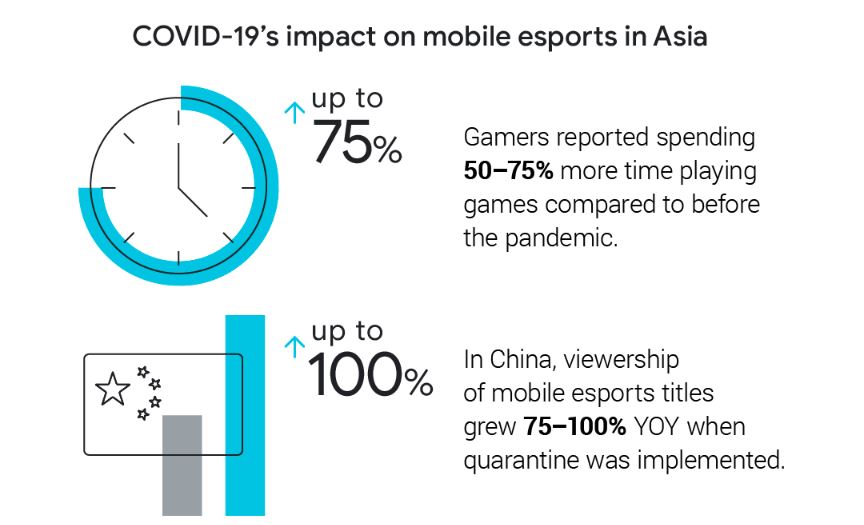 Tak hanya soal pendapatan, pada 2020, waktu yang gamer Asia habiskan untuk bermain mobile game juga naik hingga 50-75 persen. Sementara viewership untuk mobile game esports naik sekitar 75-100 persen dari tahun lalu karena pandemi virus corona, yang menyebabkan masyarakat harus dikarantina.
Hadiah dari turnamen esports yang digelar di Asia Tenggara pada 2019 juga mengalami kenaikan 24 persen dari tahun 2018. Di kawasan Asia, mobile gameesports paling populer adalah game MOBA. Honor of Kings alias Arena of Valor sangat populer di TIongkok. Sementara di kawasan Asia Tenggara, Mobile Legends juga menuai popularitas serupa. Baik Arena of Valor dan Mobile Legends juga sudah memiliki ekosistem esports yang stabil.
Selama tiga tahun, Arena of Valor dan Mobile Legends menjadi mobile game dengan pemasukan paling besar di kawasan Asia. Hanya saja, pada 2019, popularitas kedua game MOBA itu tergeser oleh game battle royale, seperti PUBG Mobile, Fortnite Mobile, dan Garena Free Fire.
Secara global, game battle royale seperti PUBG Mobile, Fortnite, dan Free Fire memang lebih populer dari game MOBA. Namun, di Asia, baik Mobile Legends maupun Arena of Valor memiliki fans yang setia. Di satu sisi, hal ini adalah kabar baik untuk Riot Games yang hendak meluncurkan League of Legends: Wild Rift. Di sisi lain, hal ini berarti, mereka harus siap menghadapi persaingan ketat.
From Our Network