Esports Ecosystem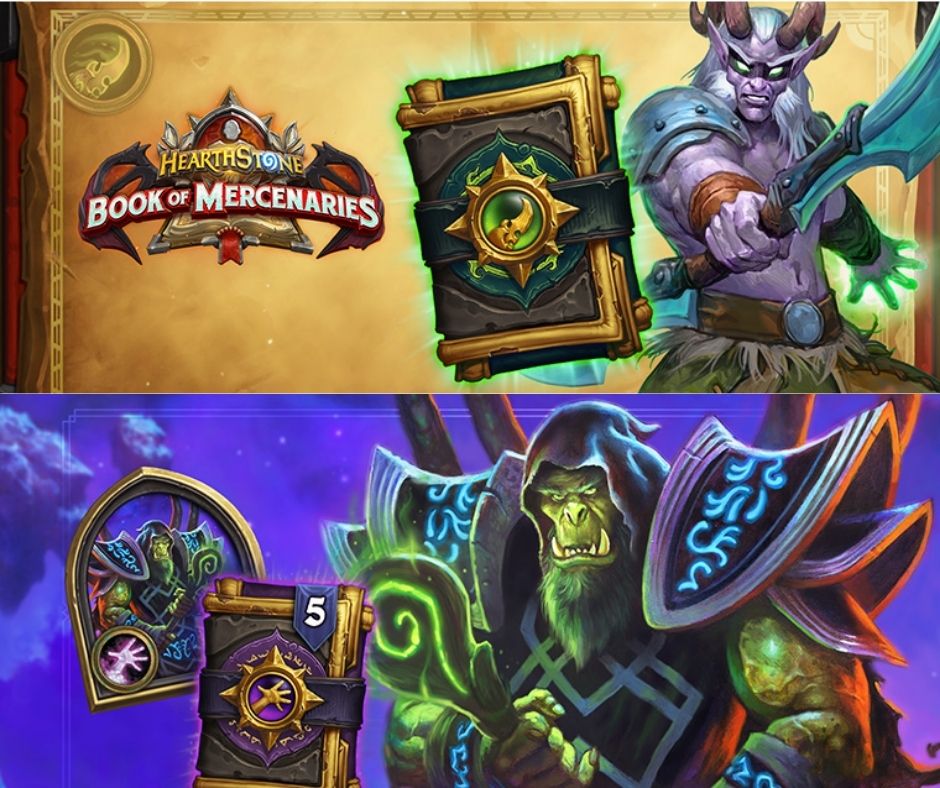 Battlegrounds mendapatkan porsi update terbesar di patch 20.8.
Blizzard Entertainment mengumumkan kehadiran ekspansi baru United in Stormwind serta patch 20.8 yang dirilis pada tanggal 2 Juli. Patch 20.8 akan memberikan update besar khususnya untuk Battlegrounds, Duels, dan kembalinya seasonal event Fire Festival. Berikut isi patch 20.8.
United in Stormwind
Ekspansi kedua di tahun Gryphon berjudul United in Stormwind. Stormwind adalah satu kota kerajaan di wilayah Azeroth dan salah satu lokasi utama dari faksi Alliance. Ekspansi United in Stormwind akan dirilis secara global tanggal 4 Agustus 2021 dan saat ini Anda sudah bisa melakukan pembelian bundle packs.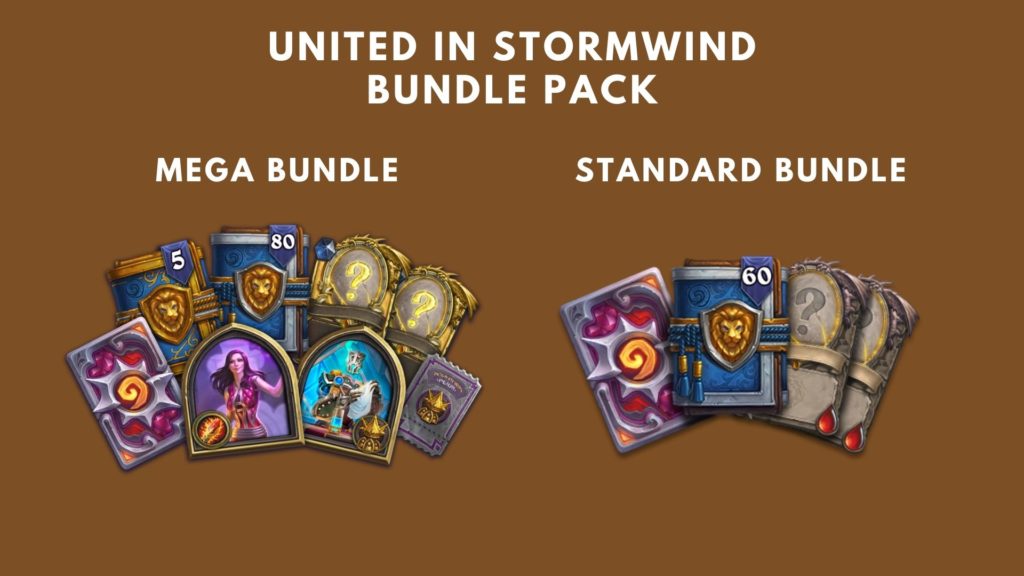 Mega Bundle $80
80 United in Stormwind packs
5 Golden United in Stormwind packs
2 kartu random golden legendary
Hero alternatif Mage, Katrana Prestor dan Card Back
Battlegrounds Perks dan alternate bartender skin Ve'nari
Standard Bundle $50
60 United in Stormwind packs
2 kartu random legendary
Card Back Katrana Prestor
Blizzard Entertainment membagikan satu kartu legendary gratis Flightmaster Dungar yang Anda bisa dapatkan ketika melakukan log in pertama sekali di patch 20.8.
Battlegrounds
Kurtrus Ashfallen menjadi Hero terbaru yang akan bergabung di Battlegrounds. Bagi pemilik Battlegrounds Perks, Kurtrus Ashfallen sudah tersedia di Hero Pool dan akan dirilis secara global pada tanggal 15 Juli.
Minion baru Archdruid Hamuul juga akan masuk ke Battlegrounds di patch 20.8. Archdruid Hamuul adalah minion tier 6, dengan efek Battlecry: refresh Bob's Tavern with your most common minion type.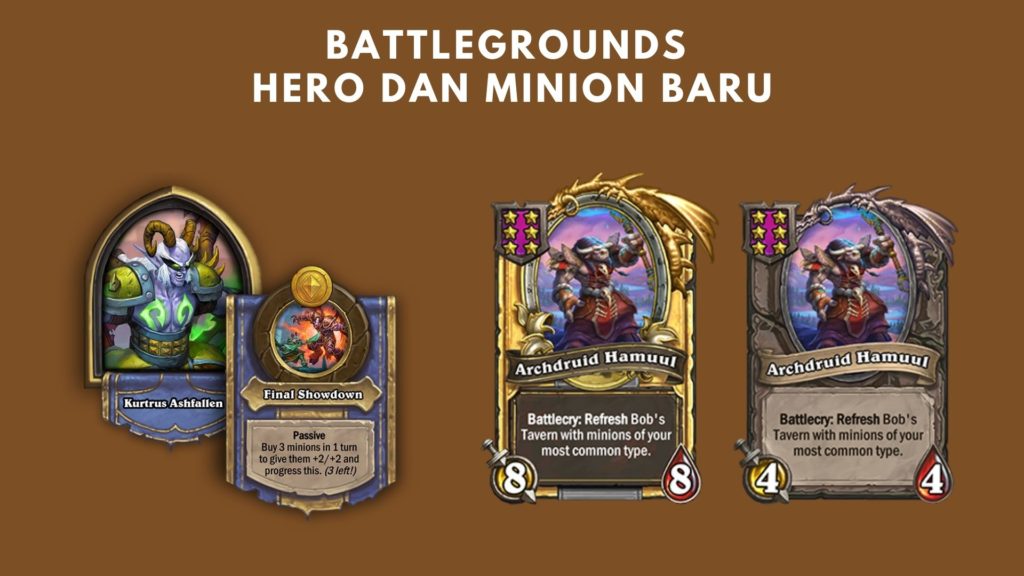 Hero Updates
The Lich King akan kembali ke Hero Pool menggantikan Shudderwock yang dihapus sementara dari daftar Hero Pool. Galakrond, Maiev Shadowsong, dan Trade Prince Gallywix mendapatkan buff dan nerf Hero Power.
Edwin Vancleef, Dinotamer Bran, Illidan Stormrage, Sindragosa, Guff Runetotem, Overlord Saurfang, N'zoth, The Curator, dan King Mukla mendapatkan perubahan efek di patch 20.8.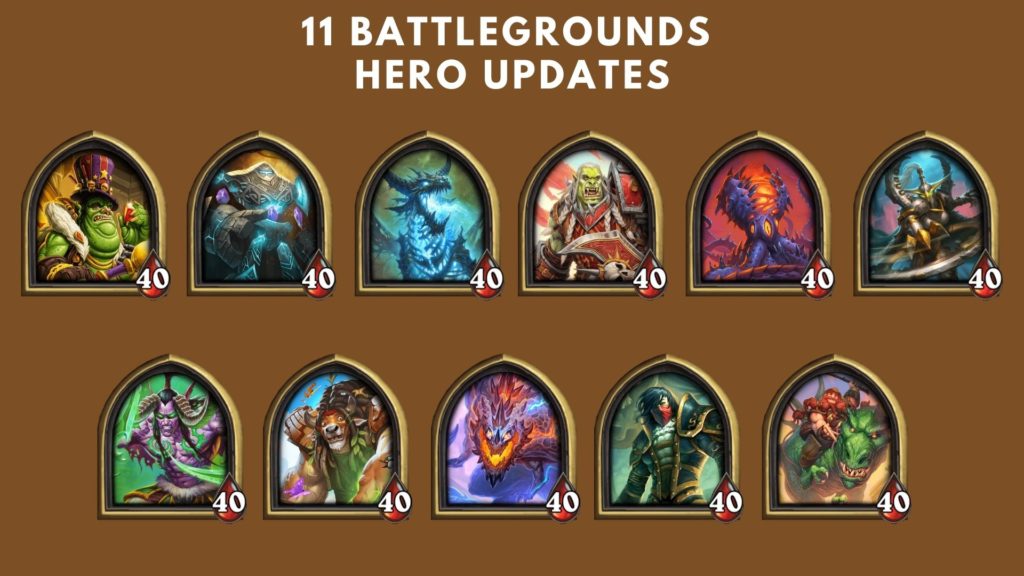 Darkmoon Prizes akhirnya kembali!
Darkmoon Prizes adalah sistem prize Battlegrounds yang pertama sekali dihadirkan pada masa ekspansi Darkmoon Faire. Setiap giliran pertandingan pemain bisa mendapatkan kartu prize berupa spell dengan efek unik.
Persentase kemunculan Darkmoon Prizes di setiap pertandingan adalah 25%, yang berarti 1 dari 4 pertandingan yang dimainkan akan terdapat Darkmoon Prizes. Akan tetapi, kemunculan Darkmoon Prizes ini tidak bisa diprediksi dan dapat terjadi secara beruntun atau tidak dapat sama sekali dalam jangka waktu lama.
Duels
Duels mendapatkan update yang cukup besar terutama untuk perubahan efek Passive Treasures dan perpindahan tier Passive Treasures. Anda dapat melihat Passive Treasures apa saja yang mendapatkan perubahan di bawah ini.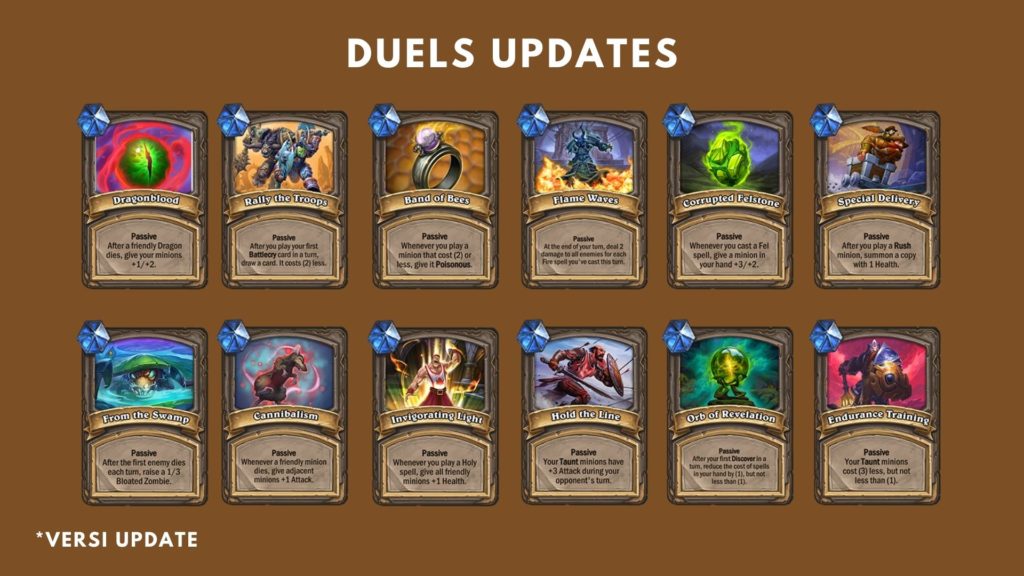 Fire Festival

Fire Festival akan diadakan kembali sebagai rangkaian penutup fase 1 tahun Gryphon. Fire Festival akan berlangsung dari tanggal 7 Juli – 27 Juli. Selesaikan 7  Legendary Quest dan dapatkan hadiah menarik berupa 6 Year of the Phoenix packs dan Hero Skin Druid of the Flame Malfurion.
Solo Adventures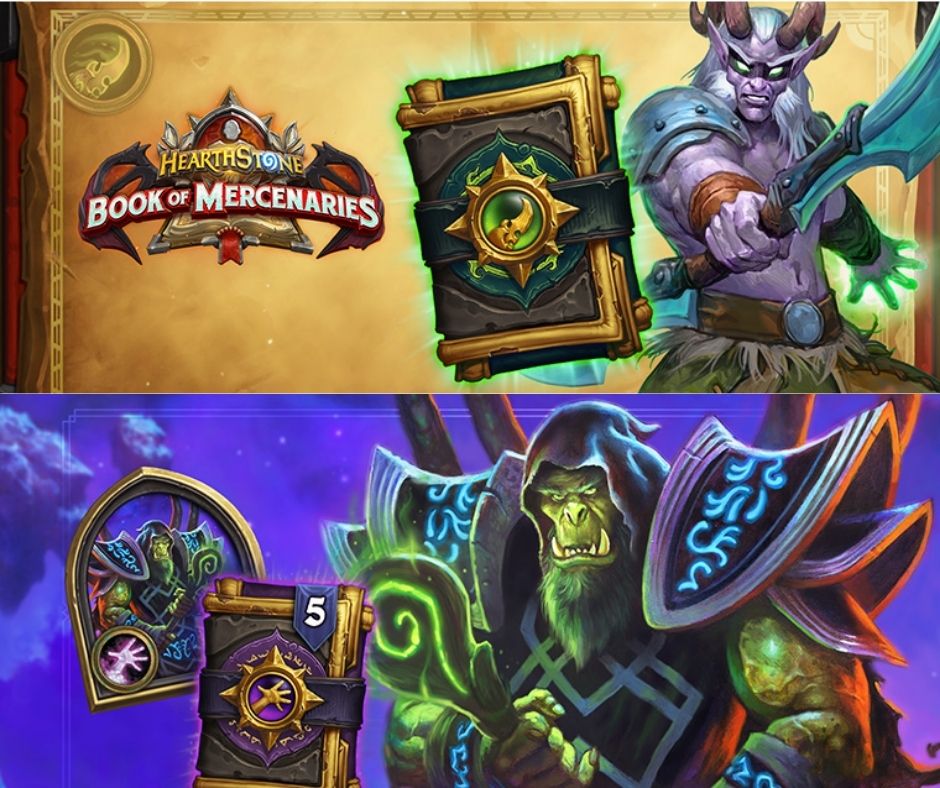 Perjalanan hidup Kurtrus Ashfallen akan diceritakan melalui Book of Mercenaries pada tanggal 14 Juli. Solo Adventures ini menceritakan Kurtrus yang mendapatkan penglihatan. Ia melihat Warlock di Barrens yang memanggil Anetheron, iblis jahat yang menghancurkan hidup Kurtrus pada masa Third War. Kutrus meninggalkan kawanan Demon Hunter dan berkelana untuk menghentikan aksi jahat Warlock. Di tengah perjalanan, Ia bertemu Cariel Roame, Paladin of the Silver Hand, yang sedang mencari saudarinya yang telah lama hilang di Barrens. Apa yang mereka berdua temukan di Dreadmist Peak akan diungkapkan semua di cerita BoM Kurtrus Ashfallen. Kalahkan delapan bos utama dan dapatkan 1 buah pack Demon Hunter.
Book of Heroes terbaru akan mengisahkan perjalanan hidup Warlock. Ia disingkirkan dari suku aslinya, lalu melakukan perjanjian gelap dengan sebuah demon untuk melakukan pembalasan dendam. Book of Heroes akan tersedia pada tanggal 21 Juli.
Nozdormu Day
Hearthstone mengadakan hari Nozdormu setiap bulan yang jatuh pada tanggal 15. Event ini mengharuskan pemain memasukkan kartu Nozdormu di dalam deck selama tanggal tersebut. Dalam rangka memeriahkan hari Nozdormu, developer Hearthstone berinisiatif memberikan daily quest setiap bulannya di tanggal 15 dengan hadiah 1500xp.
Patch 20.8 memberikan banyak perkembangan baru khususnya untuk mode Battlegrounds dan Duels. Ikuti juga META Hearthstone Wailing Caverns: 10 Class Terbaik untuk mengikuti perkembangan META Hearthstone saat ini.
From Our Network