Esports Ecosystem

Turnamen ini mempertemukan 400 pemain dari 40 lebih negara
Bagi penggemar Hearthstone, pekan ini Blizzard Entertainment akan mengadakan turnamen Masters Tour Dalaran yang diadakan pada tanggal 19-21 Juni 2021. Pergelaran Masters Tour ketiga ini, akan diikuti oleh total 400 pemain dari 40 negara. Para pesaing akan memperebutkan prize pool sebesar US$250 ribu dan kesempatan mendapatkan slot untuk mengikuti turnamen Grandmasters musim kedua.
Masters Tour Dalaran menggunakan format conquest (membawa deck dari class yang berbeda). Setiap pemain diharuskan membawa empat deck dengan sistem ban satu deck dan menggunakan format best-of-five di setiap ronde.
Masters Tour Dalaran akan berlangsung dalam 3 hari turnamen. Hari pertama pemain akan bermain penuh lima ronde swiss, pemain dengan jumlah kemenangan di atas 3 berhak melaju ke hari kedua. Hari kedua pemain akan bermain dalam 4 ronde swiss dan akan dipilih 16 pemain dengan winrate tertinggi untuk masuk ke ronde top 16. Lalu pada hari ketiga, turnamen dimulai dengan ronde top 8 sampai ke babak final.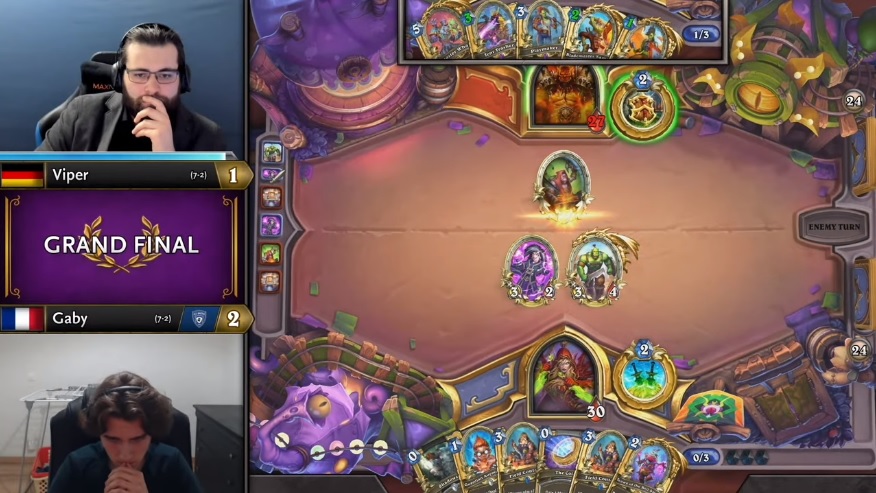 Turnamen Masters Tour Dalaran, dapat disaksikan secara livestreaming melalui kanal YouTube Hearthstone pada tanggal 19 Juni pukul 07.00 WIB. Anda juga berkesempatan mendapatkan dua Year of the Phoenix pack melalui YouTube drops. Berikut cara untuk mendapatkan YouTube drops.
Masuk ke bagian settings dan klik pada bagian "connected apps"
Pilih Battle.net lalu klik tombol "connect",
Anda akan diarahkan ke halaman Battle.net untuk melakukan login.
setelah selesai, Anda akan melihat tanda "connected" di sebelah Battle.net.
Untuk mendapatkan pack, Anda juga diwajibkan untuk menonton Masters Tour Dalaran selama 4 jam untuk mendapatkan dua packs. Hadiah packs akan diberikan 24-48 jam setelah Anda menyelesaikan total waktu yang diwajibkan.
Masters Tour Dalaran akan diikuti juga oleh dua pemain asal Indonesia yaitu Ferdian "k1ngkong" Nathanael dan Ignatius "deFox" Ivan. Keduanya saat ini cukup aktif mengikuti turnamen Hearthstone baik lokal maupun global. Ferdian "k1ngkong" Nathanael mendapatkan tiket Masters Tour Dalaran melalui top finisher ladder di bulan Mei. Sedangkan Ignatius "deFox" Ivan mendapatkan slot Masters Tour Dalaran setelah menjadi juara melalui qualifier Masters Tour Dalaran.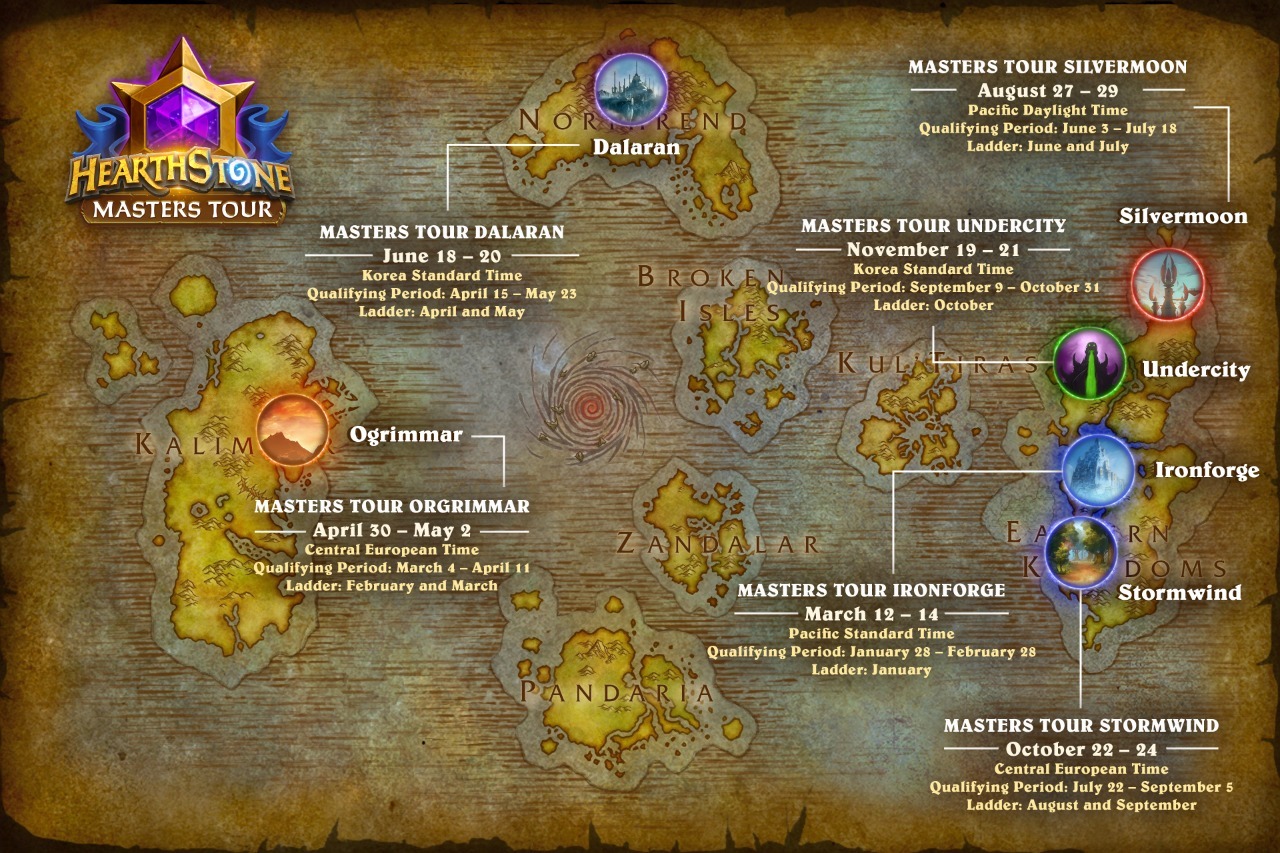 Hearthstone Masters Tour adalah turnamen tier 1 yang diadakan Blizzard Entertainment sejak tahun 2019. Awalnya sebelum masa pandemi, turnamen ini diselenggarakan di berbagai negara, bahkan Bali sempat menjadi salah satu lokasi untuk turnamen besar ini pada tahun 2020. Sayangnya Masters Tour Bali harus dibatalkan karena pandemi dan akhirnya semua pergelaran Masters Tour menjadi online. Masters Tour adalah jalan masuk untuk pemain bisa berlaga di turnamen Grandmasters dan Hearthstone World Championship.
Hearthstone bulan ini merilis mini ekspansi Wailing Caverns sebagai bagian dari ekspansi utama Forged in the Barrens. Ekspansi ini memberikan pembaruan untuk deck serta memberikan perubahan pada meta game Hearthstone.
From Our Network