Esports Ecosystem
Gordon Hayward, pebasket NBA tim Boston Celtics bercerita soal gamers toxic di League of Legends yang seratus-ribu-persen lebih parah dari pemain NBA.
Sikap toxic dalam komunitas gamers seakan sudah menjadi budaya yang mendarah daging dan sulit untuk dihilangkan. Padahal jika kita mencoba untuk menarik diri dan berpikir sesaat, sikap seperti ini juga patut dipertanyakan, apa perlu kita bersikap toxic? Akankah sikap toxic yang dilakukan melukai atau merusak perasaan teman bermain saya? Anonimitas memang jadi perlindungan terkuat atas tindakan ini, tak heran jika tindakan gamers toxic tetap menjadi momok bagi para pemain lain yang mungkin hanya ingin bermain dengan santai.
Perilaku gamers toxic bisa menyerang siapa saja, tak terkecuali Gordon Hayward, pebasket NBA yang merupakan Power Forward dari tim Boston Celtics. Pada satu kesempatan, Gordon Hayward yang juga pemain League of Legends, mendiskusikan ini bersama dengan jurnalis ESPN, Tyler Erzberger, saat sedang live-streaming di Twitch.
NBA and @celtics star @gordonhayward went on Twitch to discuss how much more toxic players in League of Legends are compared to the payers he faces off with in basketball pic.twitter.com/EgbTb9bGBP

— The Esports Writer (@FionnOnFire) March 24, 2020
Ketika ditanyakan, Gordon Hayward segera menjawab bahwa sangat jelas pemain League of Legendsseratus-ribu-persen lebih toxic daripada pemain NBA. Ia lalu menjelaskan dengan analogi jika perilaku gamers toxic terjadi di dalam pertandingan bola basket.
"Gue nggak terbayang, apa jadinya misal gue bermain di tim NBA yang punya sikap toxic seperti pemain League of Legends. Kalau itu terjadi, misal lemparan tiga-poin gue meleset, semua orang akan menyalahkan dan mengolok-olok permainan gue, seakan-akan gue adalah penembak tiga poin terbaik se-Amerika Serikat." ucap Gordon Hayward dalam stream tersebut.
Lebih lanjut, Gordon Hayward juga menceritakan soal hobi membanding-bandingkan dengan tim musuh yang kerap dilakukan gamers toxic di League of Legends dengan istilah "jungle diff" atau "ADC diff". Ia lalu membayangkan jika hal ini terjadi di dalam tim NBA, dan rekan satu tim Gordon mengolok-olok rekan satu timnya sendiri karena kalah jago dibanding dengan musuhnya.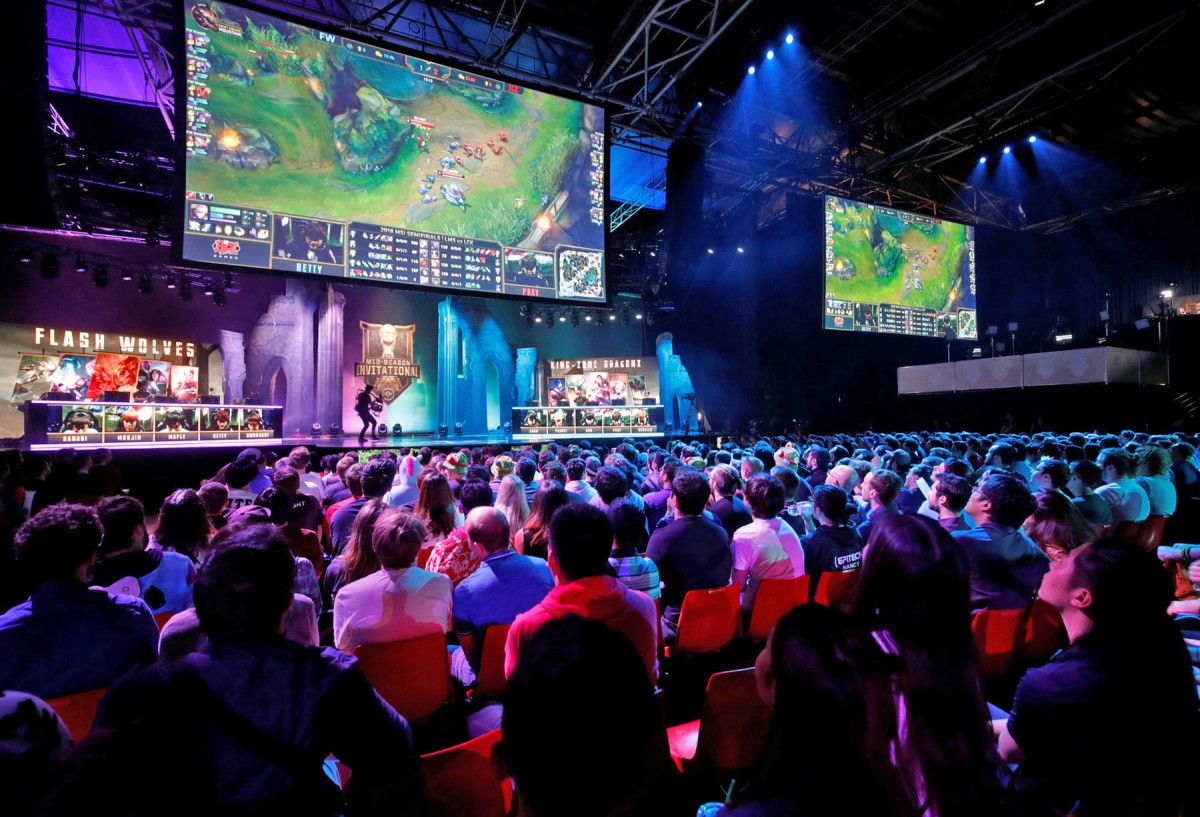 Di samping karirnya sebagai pebasket professional, Gordon Hayward juga punya hobi bermain League of Legends. Tak hanya itu, ia juga kerap kali melakukan streaming pada kanal Twitch yang bernama "gdhayward". Mengingat pandemi COVID-19 membuat berbagai gelaran olahraga jadi ditunda, termasuk NBA, Anda yang penasaran mungkin bisa menonton aksi Gordon Hayward mencapai rank Platinum di League of Legends lewat channel di atas.
Bagaimanapun, sikap toxic di dalam game online tetap menjadi suatu hal yang tidak bisa ditolerir. Walau sudah mendarah daging, namun jangan sampai hal ini dibenarkan begitu saja. Meski interaksi gamers toxic hanya terjadi secara online, namun bully lewat kata-kata tetap menyakitkan seperti bully secara fisik.
From Our Network