Esports Ecosystem
Namun demikian, game pertamanya masih tetap akan mendapatkan update konten sepanjang tahun.
Publisher Ghostrunner, 505 Games, mengumumkan kepastian sekuel game tersebut beberapa waktu lalu. Hal ini mereka umumkan lewat Twitter. 505 Games akan kembali bekerja sama dengan One More Level untuk pengembangan Ghostrunner 2 yang akan menuju PC, PlayStation, dan Xbox Series X/S.
Dalam cuitannya, mereka juga mengatakan jika Digital Bros Group (induk dari 505 Games) menggandakan nilai investasinya pasca akuisisi IP (Intellectual Property) Ghostrunner.
Mereka juga mengatakan jika Ghostrunner sudah terjual lebih dari 600 ribu copy sejak dirilis pada bulan Oktober 2020. Pada akhir tahun 2021, Ghostrunner juga akan tersedia untuk console next-gen.
We are thrilled to inform the Ghostrunner community that Ghostrunner 2 has been announced!

You can read more details about this massive announcement below. More details will follow soon.

Join us at https://t.co/5UagraKOtB to discuss this announcement with the community. pic.twitter.com/jJmoAVzVf8

— Ghostrunner (@GhostrunnerGame) May 13, 2021
"Kami tidak sabar untuk merilis Ghostrunner di masa mendatang. Bersama dengan One More Level kami telah menciptakan video game yang menegangkan namun juga memikat." Ujar Raffaele Galante, Co-CEO Digital Bros. "Kolaborasi baru ini semakin memantapkan jejak 505 Games dalam pasar video game Polandia, yang sekarang jadi salah satu yang terdepan dalam industri game developer di Eropa."
Sebelumnya, 505 Games juga telah mengumumkan jika mereka tetap akan menambahkan konten untuk Ghostrunner selama setahun mulai dari DLC kosmetik, mode game baru, ataupun Photo Mode. Mereka bahkan juga akan menambahkan Hardcore Mode buat para gamer yang suka menyiksa diri — mengingat Ghostrunner aslinya saja sudah tidak semudah itu (setidaknya buat saya).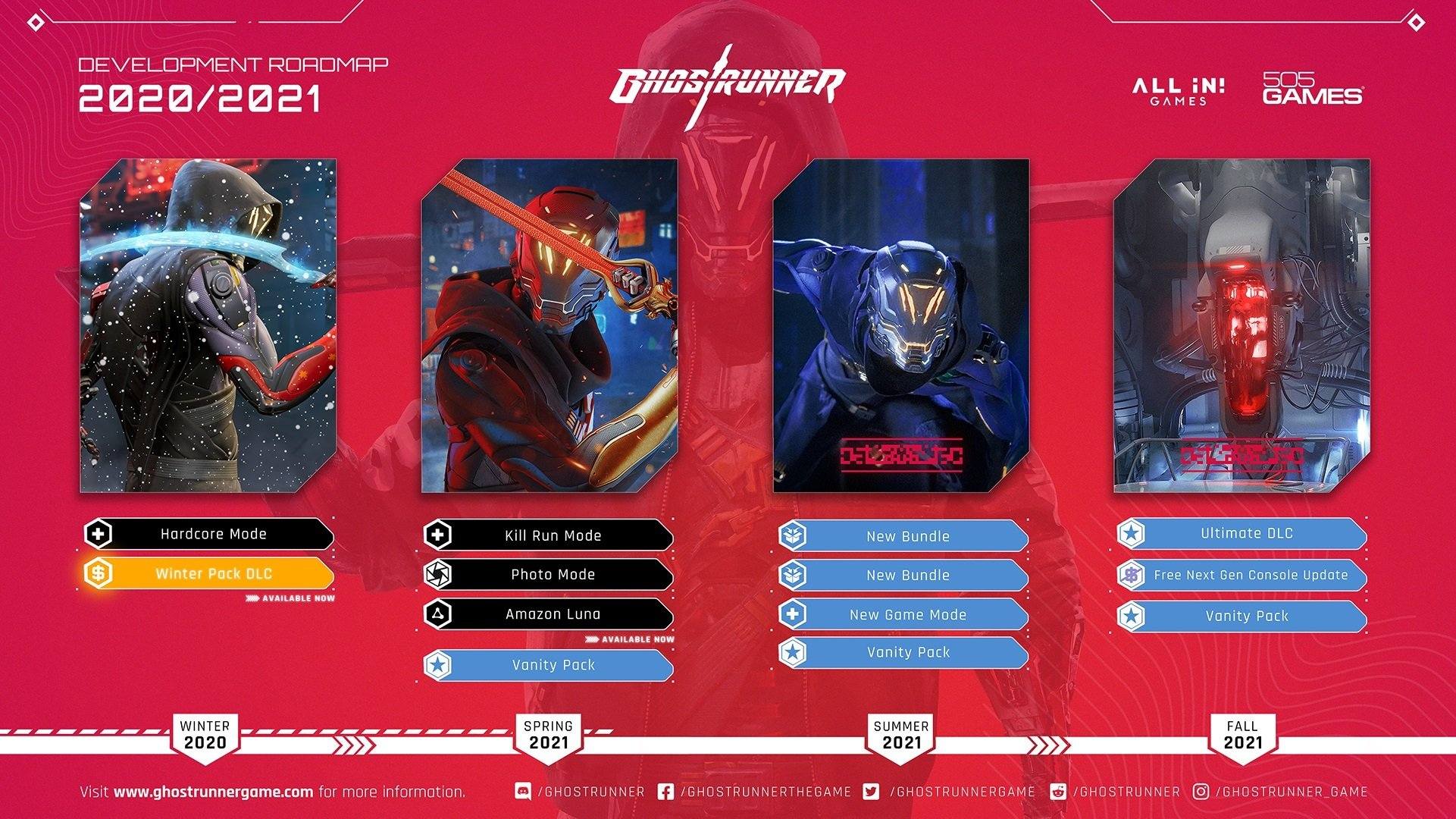 From Our Network