5 Things You Can Do to Get Recruited by a High-Tier Esports Team
Here are some ways you can get recruited by major esports teams
We usually play games to spend our free time and as a means of entertainment. However, for some individuals, playing games is considered their real job. Being a professional esports player who competes in big tournaments and has a lot of fans is definitely a feat that many want to achieve. However, not everyone actually knows how to become a legitimate professional esports player. If you really do have all the skills needed to become a pro, here are some ways you can get recruited by an esports team.
1. Climb up the leaderboards and become one of the top players in the game
Climbing or pushing your in-game rank is commonly assumed by gamers as the initial stage to prove your skill in the game. If you want to be a pro, you should strive to enter the highest rank in the game, such as Immortal in Dota 2 or Mythic Glory in Mobile legends.
In the upper echelons of the leaderboards, you will have the opportunity to meet real professional players. Play with your best effort to attract the attention of the pros. The important thing to note is that you have to showcase all your skills and prove that you are capable of becoming a professional player. One of the ways esports teams usually find new talents is through recommendations from players inside the organization.
Moreover, you can try to get into the highest rankings, such as Top Global for MLBB. Pro teams often scout young talented players in the top leaderboards of the game.
2. Participate in tournaments and acquire notable achievements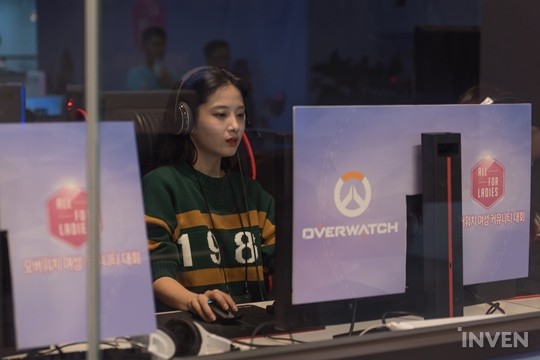 Apart from recommendations, esports teams usually also have specific departments that scout for talents in the amateur scene. These talent scouts will monitor esports matches in detail. They will examine the way you play, the decisions you make during the match, the mentality and behaviour when competing, etc.
Therefore, you have to give your utmost best when you compete to win and attract the scouts' attention.
It should be noted that esports organizations can scout for full teams (five for MOBA or four for Battle Royale, for example) or just a single player. Thus, there is nothing wrong with creating or having your own team. Apart from honing your individual skills, you will also learn to work together with your teammates. Even if the esports organization is only looking for one player, they will also consider your team working abilities as it is an essential value to have as a pro player.
3. Search for opportunities in the pro teams' social media accounts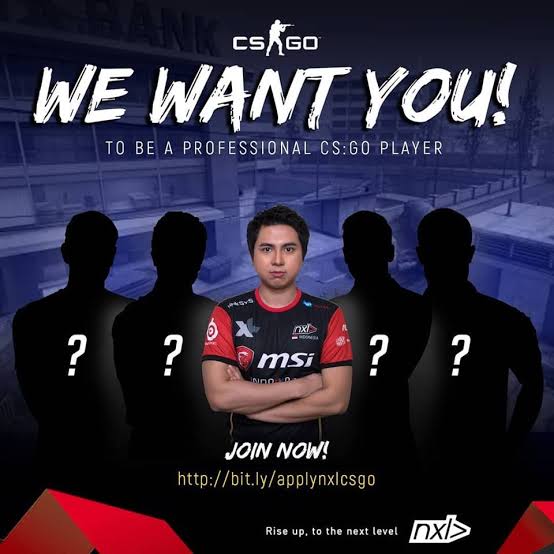 Many esports teams have opened player recruitments in their social media. Therefore, you will frequently need to check esports teams' social media. Always be on the lookout for opportunities to sign up as a recruit.
However, as mentioned before, having a track record of achievement in tournaments or a high rank in the game is key in being successfully recruited through social media. Thus, these open recruitments are only suited to players who have high expertise or experience.
In addition, you can also follow popular figures in the esports industry such as AP from RRQ, Aldean Tegar from EVOS, Owljan from BOOM Esports, or other players from Bigetron, Alter Ego, and their friends to get more information. However, I genuinely don't recommend contacting these people if you do not have the necessary expertise to attract their attention. The last thing you want to happen is getting blocked by these major players in the Indonesian esports ecosystem.
Unless you are as good as Muhammad "inYourdreaM" Rizky in Dota 2 or Hansel "BnTeT" Ferdinand in CS:GO, your chances of getting recruited become far greater if you have more acquaintances in the industry- besides having skills, of course.
4. Live streaming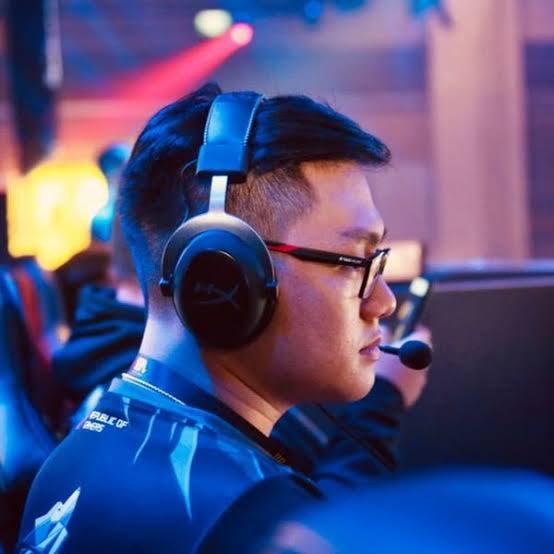 If you feel that you possess the necessary skills to compete in the competitive world of esports, and have achieved a high rank in the game, an equally effective way to attract the attention of pro teams is live streaming. Register yourself on live streaming platforms such as Youtube Gaming, Facebook Gaming, or Nimo TV. Live streaming will allow you to broadcast your gameplay and skills to the public.
Furthermore, even if you do not succeed in getting into the professional scene, you can at least continue your career as a live-streamer. There are several examples of live-streamers who managed to enter the pro scene, such as Alex "Entruv" Prawira, who is now the PUBGM and Free Fire coach for the Aura Esports team.
5. Attending an esports academy
Several professional esports teams run their own esports academies, such as PUBGM RRQ Academy from the Rex Regum Qeon. At RRQ Academy PUBGM, players will be trained by RRQ PUBGM players and coaches, namely Michael "StMichael" Chandra. Esports academies provide an incredibly valuable opportunity for amateur players to get trained by pros and potentially enter an esports organization.
If you are offered to join a professional esports team, a tryout period is usually carried out. This tryout period will typically take months to analyze if your gameplay meshes well with the existing team.
There will also be an interview session. Pros are not only assessed through the ability to play but also their behavior in front of Indonesian esports industry figures. Do you really deserve the title of a professional esports player? Do you have the mentality of being a pro? Discipline is also a key attribute in being a pro player. According to TechRadar, professional players from Gen.G Esports Korea usually train for 15 hours every single day.
Conclusion
Being a professional esports player is a real job, and you cannot assume it to be always fun. Like any other jobs, being a pro requires responsibility, the willingness to learn, and the ability to work with your peers.
If you feel that you already have the skills to compete at the highest level, you can use these 5 tips as a pathway to the pro scene. Otherwise, it is imperative that you continue honing your skills.
Translated by Ananto Joyoadikusumo